Google Limits Huawei's Access to Android Apps
May 21st, 2019 - 8:00 AM (GMT)
Category - Investing News
38

Views Today
Alphabet's Google has ceased some business activities with China-based Huawei after the latter was blacklisted by the US government, with President Donald Trump sticking to a tough stance against the smartphone maker.
Thus, Google suspended business activity related to the transfer of software, hardware, and technical services. In other words, Huawei users won't be able to use the Android version with Google services and will have to rely on an open-source version instead. In parallel, Qualcomm and Intel told employees that they wouldn't supply Huawei until further notice.
Huawei is in Big Trouble
Google's decision to suspend licensing its operating system might hit Huawei's plans to become a top player in the smartphone market along with Apple and Samsung. Alphabet's subsidiary explained that the move came to satisfy the government's decision to include Huawei in the so-called "Entity List," which require US companies to get a special license to sell products to the Chinese counterparts.
All Huawei can do from now on is to use a public version of Android via the Android Open Source Project. Thus, users that will buy future Huawei devices won't be able to enjoy Google services that come with Android phones.
A Google representative reportedly stated:
We are complying with the order and reviewing the implications. For users of our services, Google Play and the security protections from Google Play Protect will continue to function on existing Huawei devices.
On the other side, a Huawei spokesperson told media agency CNBC that the company was assessing the potential impact of the US government's stance.
He noted:
Huawei has made substantial contributions to the development and growth of Android around the world. As one of Android's key global partners, we have worked closely with their open-source platform to develop an ecosystem that has benefitted both users and the industry.
According to the spokesperson, the Chinese giant will continue to offer security updates and after sales services to all current smartphones under Huawei and Honor brands.
Huawei is Too Big to Fail
Huawei will be heavily affected by Google's decision, but the company might eventually learn to adjust to the new market conditions. The Chinese company uses Android for the mobile units it sells outside China. At home, the phone maker uses a modified version of Android that doesn't incorporate Google apps, given that Google's services are blocked by the Chinese government.
However, half of Huawei's smartphones in the first quarter of this year were sold outside of mainland China, which made it the second-largest phone maker by global market share. Now Huawei's ambition to become dominant in the market might be wasted.
Nicole Peng, VP of mobility at Canalys, told CNBC:
It will be like an instant kill switch for Huawei's ambition to overtake Samsung in the global market.
The smartphones' key parts come from several US manufacturers. About 30 US firms are listed as Huawei's main suppliers, with Intel and Qualcomm now ceasing their deals with the Chinese giant as well.
Nevertheless, Huawei said that it had been preparing for this kind of scenario. Thus, the company has been working on its own operating system in the case it wouldn't be able to rely on Google or Microsoft.
Huawei founder Ren Zhengfei told Chinese media that the company's core business wouldn't be affected by the US sanctions. He pointed out that American companies are under pressure from the US government.
Red said:
In such a critical moment, I'm grateful to US companies, as they've contributed a lot to Huawei's development and showed their conscientiousness on the matter. As far as I know, US companies have been making efforts to persuade the US government to let them cooperate with Huawei.
At the end of March, we reported that Huawei launched the P30 and P30 Pro smartphones. The former incorporates a high-end camera while the Pro version has a quad-camera developed in partnership with German company Leica.
Meet The Author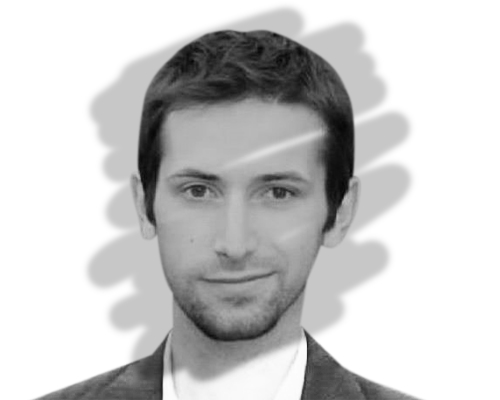 Anatol Antonovici
Senior Reporter
Anatol has been writing for our news site for a year and is the newest member of our team. While he's new to us, he's certainly not new to trading with over 10 years' experience being a professional financial journalist and working in the markets.
Investing News


Dec 10th, 2020 - 4:32 PM (GMT)


Dec 9th, 2020 - 4:47 PM (GMT)


Dec 4th, 2020 - 4:58 PM (GMT)
Related Pages