Google Might Face Antitrust Investigation From Justice Department
Jun 5th, 2019 - 7:15 AM (GMT)
Category - Investing News
36

Views Today
Alphabet, the parent company of Google, saw its share price falling by 6.12% on Monday after reports that the US Department of Justice (DoJ) might investigate the tech giant for hindering competition. Thus, Google recorded the biggest daily decline outside earnings since April 2011. The company's market cap was slashed by $54 billion.
In a domino effect, Facebook and Amazon fell 7.5% and 5%, respectively. The negative performance of the biggest tech companies put pressure on the NASDAQ index, which closed in red on Monday, losing 2.10%. However, it recovered the losses the next day, as it added 2.70% at the close.
Google Facing Antitrust Investigations
On Friday, Reuters reported that sources familiar with the matter had revealed that the Justice Department was preparing an antitrust probe for the searching engine giant.
The main accusation revolves around Google giving preference to its own subsidiaries and products in searches, one of the sources said. Representatives of the Justice Department's Antitrust Division and Federal Trade Commission met to discuss the situation around Google, according to the sources, who didn't want to disclose their identity as they were not authorised to expose such details.
The potential probe comes amid a tough stance from the administration of President Donald Trump, who openly blamed social media giants and Google for stifling conservative opinions on their online platforms.
A Justice Department representative stated he couldn't confirm or deny that an investigation on Google might start indeed. The company declined to comment.
Many tech companies are happy about a potential Google probe. Stephen Kaufer, CEO and co-founder of TripAdvisor, said:
TripAdvisor remains concerned about Google's practices in the United States, the EU and throughout the world. For the good of consumers and competition on the internet, we welcome any renewed interest by U.S. regulators into Google's anticompetitive behavior.
Investors Downgrade Outlook For Google Share Price
Kevin Rippey, analyst at Evercore ISI, cut his share price target on Google stock by $50 to $1,200, which is below the average price target of Wall Street analysts, at $1,350. He commented:
"For investors, the investigation comes at a time when the stock's bull case is challenged by concerns of an abrupt revenue slowdown last quarter. While precedent suggests that Google enjoys broad discretion over the direction of search results, the questions arising from an investigation will challenge the possibility of multiple expansion."
Justin Post, analyst at Bank of America Merrill Lynch, believes that a potential investigation might lead to a breakup. He wrote in a note:
To break up Google, the DoJ would likely have to file a lawsuit and convince judges that Google has undermined competition. It is very rare to break up a company but not unheard of.
While Google was growing, along with its businesses and services like YouTube, maps, and reviews, many tech firms have complained about its market dominance.
Besides the probe of the Justice Department, Google's share price was under pressure after the company dealt with an outage on Sunday, as it saw high levels of congestion in the eastern US. Multiple services, including Google Cloud, YouTube, and G Suite, were affected. Google said that it had found the issue and fixed it, though it didn't reveal more details about it.
People familiar with the matter with the situation told Reuters that the US Justice Department might also investigate Apple as part of a wider review of whether tech giants hamper competition.
Separately, the US Congress is launching an investigation into tech companies, including Google, Amazon, and Facebook, looking for competition problems and anti-competitive conduct.
Jerrold Nadler, the House judiciary chairman, stated:
The open internet has delivered enormous benefits to Americans, including a surge of economic opportunity, massive investment, and new pathways for education online. But there is growing evidence that a handful of gatekeepers have come to capture control over key arteries of online commerce, content, and communications.
Meet The Author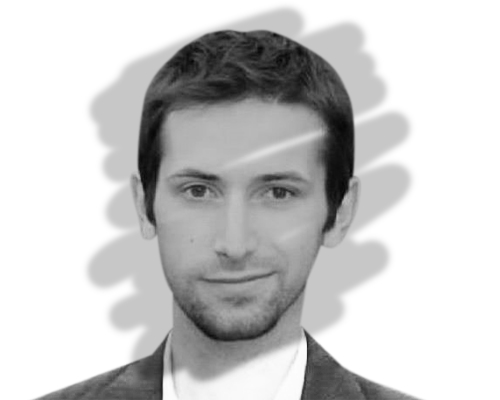 Anatol Antonovici
Senior Reporter
Anatol has been writing for our news site for a year and is the newest member of our team. While he's new to us, he's certainly not new to trading with over 10 years' experience being a professional financial journalist and working in the markets.
Investing News


Dec 10th, 2020 - 4:32 PM (GMT)


Dec 9th, 2020 - 4:47 PM (GMT)


Dec 4th, 2020 - 4:58 PM (GMT)
Related Pages