JPMorgan's Blockchain Network Joined by 220 Banks
Apr 26th, 2019 - 9:13 AM (GMT)
Category - Crypto News
33

Views Today
US banking giant JPMorgan Chase is keen to lead the global payments industry by implementing the distributed ledger technology (DLT), of which blockchain is the most popular form. The largest bank in the US by assets is expanding its DLT-oriented Interbank Information Network, according to Financial Times (FT).
JPMorgan Helps Blockchain Go Mainstream
The Financial Times report noted that the bank had entered partnership agreements with over 200 banks to share their financial information on blockchain.
In late 2017, JPMorgan, along with the Royal Bank of Canada and Australia-based ANZ bank, launched IIN for interbank payment transfers. The platform's "engine" is Quorum, a private version of Ethereum blockchain.
In the meantime, the US bank has built a large consortium that now includes over 220 banks and financial services companies. Today, JPMorgan can shake the monopoly of other networks in the payment transfer market, including those operated by Ripple, Revolut or TransferWise.
However, not everyone agrees that IIN has the strength to challenge Ripple and other dominant payment operators. Hartej Sawhney of blockchain-oriented firm Hosho told Cointelegraph that some financial institutions might think twice before joining a venture directly supervised by JPMorgan. He said:
IIN is not a competitor to Ripple unless it begins to sweep all the banks in the world onto their network, which could be difficult for JPM given their historical reputation. Ripple, Circle, and Transferwises advantage may be that they are third-party intermediaries, not banks themselves.
Despite everything, IIN's priority is to leverage the DLT to tackle the payment systems in their current form. John Hunter, JPMorgan's head of global clearing, told FT:
The initial use case was around sanctions screening. Now we're looking at the ability to do more at the point of settlement.
He said that the bank has been working on a feature that would make sure in real time that a transaction has been made into a valid account. This function will fix the payment rejection issue that could show up even after days because of an error in the account number or other important details related to a recipient's account. Hunter went on:
Banks straight-through processing rates are in the mid-80s to the mid-90s. It's that gap — the 5 to 20 percent of payments — that have to be assessed by operations where we're trying to alleviate some of that pain.
The FT reported that the settlement system would be officially launched by the third quarter of this year and would enable both domestic and international payments.
Besides the INN settlement platform, the US bank is working on a testing sandbox that allows fintech firms to apply the IIN and eventually develop apps based on its features. The sandbox is expected to be launched in the third quarter as well.
JPMorgan Launched Own Cryptocurrency
In February, we reported that JPMorgan had announced the launch of its own cryptocurrency called JPM Coin. The digital coin was based on the same Quora platform co-developed by the bank. The goal of JPM Coin is to streamline transactions conducted by major clients of the bank's wholesale payments business. The bank will introduce this project exclusively to institutional clients, which raised some criticism from the crypto community about the true nature of the new cryptocurrency, which resembles a stablecoin.
However, JPMorgan goes on with its plan and anticipates a future dominated by blockchain. Umar Farooq, the bank's head of blockchain projects, expressed his hopes that major processes like cross-border payments and corporate debt issuance would move from traditional technologies to DLT-based platforms.
Meet The Author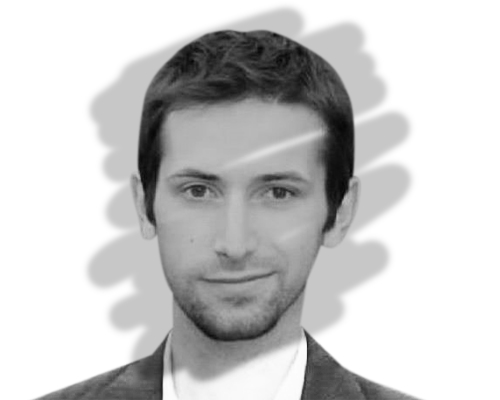 Anatol Antonovici
Senior Reporter
Anatol has been writing for our news site for a year and is the newest member of our team. While he's new to us, he's certainly not new to trading with over 10 years' experience being a professional financial journalist and working in the markets.
Investing News


Dec 9th, 2020 - 4:48 PM (GMT)


Dec 8th, 2020 - 4:22 PM (GMT)


Dec 7th, 2020 - 4:48 PM (GMT)
Related Pages