LG Unveils Transparent OLED Commercial Display & Gaming Monitor
Jun 12th, 2019 - 1:45 PM (GMT)
Category - Investing News
35

Views Today
LG Business Solutions, a subsidiary of South Korean electronics giant LG, announced that it would launch its LG Transparent OLED display with digital signature. The official presentation will take place in the US, at InfoComm 2019 – the largest audiovisual and integrated experience event in North America.
Elsewhere, LG Electronics USA, another US-based subsidiary of LG, is launching the world's first 1 millisecond (ms) IPS display for gaming monitors.
LG's Transparent OLED
The highly anticipated commercial OLED is meant to provide a unique experience in commercial applications, especially retail and hospitality. The see-through display allows the video on the screen to be augmented as the user can see objects behind it.
The 55-inch display incorporates LG OLED's image quality while maintaining a high degree of transparency.
Garry Wicka, US VP of marketing at LG Business Solutions, commented:
Just think about the possibilities in hospitality, retail and other environments where business owners are looking to create a truly one-of-a-kind experience. We're combining the uniqueness of a see-through display with the unrivalled form factor and picture quality of LG OLED technology.
The display is presented at the InfoComm 2019 in Orlando, Florida, an event that is taking place from June 12 to 14, 2019. Thus, visitors to LG's booth at InfoComm 2019 will be the first ones to experience the company's LG OLED digital signature displays, including this transparent commercial version.
The application versatility and installation process of LG Transparent OLED displays is presented at InfoComm, where LG's booth has six displays that create a video wall in a 2*3 landscape mode configuration. Another attraction is a touch version of the display, which enables users to interact with the screen.
Open frame LG OLED displays allow users to explore their creativity and design various configurations depending on their needs. These displays are quite thin and lightweight, so they can be bent during the installation. LG presented the new "Curvature Calibrator," which will helps system integrators with their personalised open frame OLED projects.
LG Launches Gaming Monitor
LG Electronics USA is officially launching its new LG UltraGearTM Nano IPS NVIDIA G-SYNC gaming monitor at E3 2019, a leading computer and video gaming event organised in Los Angeles, California.
The monitor is promoted as the world's first 1 ms IPS display. It leverages Nano IPS technology to ensure amazing colour reproduction and an incredible response time of only one millisecond. According to LG, this monitor is a gamer's dream come true, as it incorporates the complete package of features.
For those unfamiliar, the response time is an important technical specification that describes the time it takes the monitor to change from one colour to another. Generally, this is the time calculated in terms of shifting from black to white to black again. The response time of a typical LCD display is under 10 milliseconds.
LG's new gaming monitor is available in two versions – 38- and 27-inch screen sizes, which can be purchased for $1,999.99 and $499.99, respectively. The company said that it didn't diminish the overall performance in exchange for the ultra-high response time.
Both versions come with a 144Hz refresh rate to ensure a seamless gaming control, with tens of millions of pixels and a broad colour gamut to generate detailed images. The 27-inch monitor is compatible with NVIDIA G-SYNC, a new display technology by Nvidia, and supports HDR10. The larger version supports both NVIDIA G-SYNC, VESA DisplayHDR 400, and is certified by Nvidia through more than 300 tests for image quality and video performance. Both monitors comprise special settings, including Black Stabilizer, Dynamic Action Sync mode, and Crosshair, which ensures improved accuracy, especially in first-person shooter games.
Meet The Author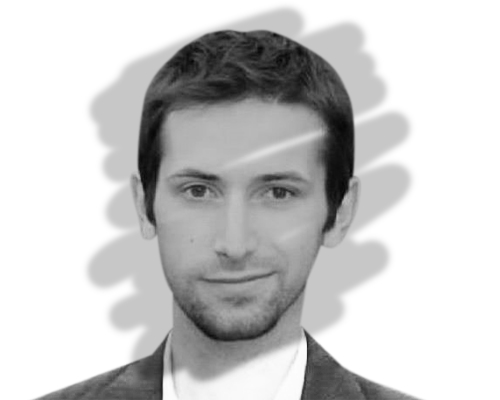 Anatol Antonovici
Senior Reporter
Anatol has been writing for our news site for a year and is the newest member of our team. While he's new to us, he's certainly not new to trading with over 10 years' experience being a professional financial journalist and working in the markets.
Investing News


Dec 10th, 2020 - 4:32 PM (GMT)


Dec 9th, 2020 - 4:47 PM (GMT)


Dec 4th, 2020 - 4:58 PM (GMT)
Related Pages