Markets Stressed by Trumps Press Conference on China, What's Going on?
May 29th, 2020 - 3:45 PM (GMT)
Category - Investing News
31

Views Today
After several weeks blaming China for the origin of the COVID-19 virus and the impact of the pandemic in the United States, President Donald Trump announced on Thursday a press conference to talk about China. Financial markets got stressed.
The White House didn't offer further details beyond that the president would hold a news conference "on China," but many experts are considering the options.
Topics could be among COVID-19 issues but also the latest Beijing decision to pass a new regulation about Hong Kong in the form of a controversial national security bill.
Previously, US Secretary of State Mike Pompeo told Congress that Hong Kong was no longer an autonomous region from China. "The proposed law would undermine the One Country, Two Systems framework."
Pompeo said in a related statement:
We are also extremely concerned that this action will exacerbate the existing deep divisions in Hong Kong society; the law does nothing to build mutual understanding and foster reconciliation within Hong Kong.
Hong Kong Privileges?
According to Money Markets analyst Matthew Clark, Trump's presser could be related to the new relation between China and Hong Kong and its indirect association with the United States.
That response could include taking away some of the economic privileges that the special administrative region enjoys with the US.
In the same line, the change of Hong Kong status would immediately affect the relationship between the United States and the city state. It was granted under the Sino-British Joint Declaration signed on December 19, 1984, and that stipulated the sovereign and administrative condition of Hong Kong.
It is probably that the White House has seen the new law in China as an attempt to circumvent the US-China trade war and not only as a movement against Hong Kong independence.
Ac Christina Wilkie said in her latest article for CNBC, "for investors, a revocation of Hong Kong's favored status is a worst-case outcome of Friday's news conference. But it's far from guaranteed."
In any case, sources say that Trump believes that Phase One of the trade deal between both countries can act as a framework to solve disputes, and he doesn't like to break one of his greatest achievements in his term, as he considers it.
Another potential issue to be addressed in the Trump press conference is the border dispute between China and India. The president has shown his willingness to act as a grantor and mediator between both parts.
Stocks Under Pressure Ahead of Trump's China Press Conference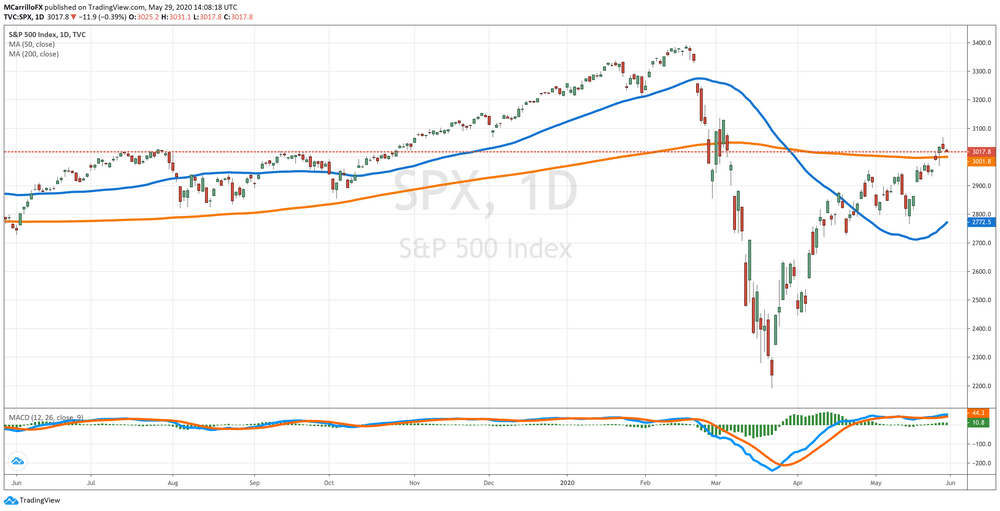 Wall Street started the day with declines, but it is now turning it to gains as major indexes are trading on recovery mood. In any case, stocks are mixed on Friday, but still posting gains on the week.
Remember that today is the last trading day of the month and profit taking can be experienced, especially in top risky equities, gold, EUR/USD, and the 70% monthly gain in oil prices. Besides, be aware of potential money rebalancing heading the first week of June starting on Monday.
As a side note, Citi analysts have released a letter saying that, to the best of their understanding, the stock market rally has been driven by short covering.
With stocks closing its best 2-month period in a long time, strategies at Citi believe that those gains are a product of initial selling positions and, therefore, short covering. They highlight that equities rallied despite 120 billion in redemptions from stock funds. "From here, a move higher will need new longs and inflows."
Meet The Author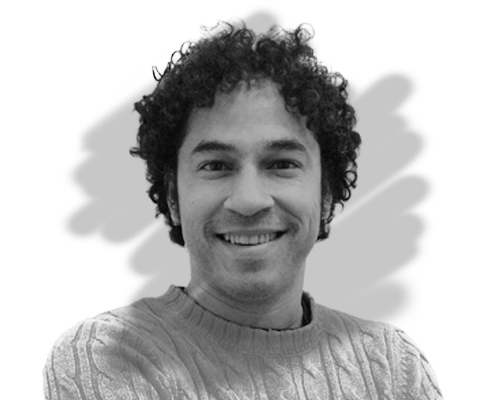 Mauricio Carrillo
Senior Reporter
Mauricio is a newer member of the team and a very welcome addition. He is a financial journalist and trader with over ten years of experience in stocks, Forex, commodities, and cryptocurrencies. This experience means he has an excellent understanding of the markets and current events.
Investing News


Dec 10th, 2020 - 4:32 PM (GMT)


Dec 9th, 2020 - 4:47 PM (GMT)


Dec 4th, 2020 - 4:58 PM (GMT)
Related Pages