Mercedes Partners With BMW on Autonomous Driving Technology
Jul 5th, 2019 - 11:34 AM (GMT)
Category - Investing News
37

Views Today
German carmakers BMW Group and Daimler AG, the owner of Mercedes Benz brand, announced on Thursday a partnership that will see the companies jointly work on autonomous driving. According to a release published by Daimler, the new technology is expected to be launched by 2024.
Germany's Two Largest Luxury Car Makers Reach Historic Agreement
Stuttgart-based Daimler and Munich-based BMW are Germany's largest car makers after Volkswagen. Their brands, Mercedes and BMW, are probably the most recognisable luxury car marques in the world. On Thursday, the two groups signed a partnership contract to boost autonomous driving technology.
Thus, about 1,200 technicians from both companies will collaborate to develop the new technology. They will develop various systems used in cars, including driver-assistance systems, parking, and automated driving on highways. Daimler and BMW said the technology would be specified to the so-called SAE level 4.
For those unfamiliar, SAE derives from the Society of Automotive Engineers. The SAE standard has five levels that define the intelligence and automation abilities of cars, from fully manual to fully autonomous capabilities. According to this standard, SAE Level 4 vehicles are driverless cars. This suggests that no human interaction is needed when driving such automobiles. However, they have the option to drive manually when preferred.
The companies said in the joint statement:
In addition, further talks are planned to extend the cooperation to higher levels of automation in urban areas and city centres. This underscores the long-term and lasting nature of the undertaking, which will extend to encompass a scalable platform for automated driving.
BMW and Daimler added that the results of their collaboration would be shared with other auto firms, though under license.
BMW, Daimler, And 9 Other Firms Publish Whitepaper on Automated Driving
Earlier this week, BMW and Daimler, along with nine other companies, released a whitepaper titled "Safety First for Automated Driving." The document, which focuses on driverless technology, was elaborated with the contribution of Audi, Volkswagen, Baidu, Continental, Aptiv, Intel, Infineon, Fiat Chrysler, and Here Technologies.
The whitepaper aims to set global standards for addressing the risks of driverless cars and trucks. Over the next few months, authors and experts from the 11 involved companies will promote the principles and findings from the report at auto and tech-oriented conferences.
The whitepaper touches upon 12 guiding principles, which include Safe Operation, Safety Layer, Operational Design Domain (ODD), Behavior in Traffic, User Responsibility, Vehicle-Initiated Handover, Driver-Initiated Handover, Effects of Automation, Safety Assessment, Data Recording, Security, and Passive Safety.
The whitepaper reads:
The purpose of this publication is to highlight safety and security-relevant aspects of developing, producing, operating and maintaining automated driving vehicles; the combination of which lead to a safe product on the road.
Apart from drafting safety standards, the document introduces a traceability system to ensure that the driverless cars are safer than the human driver.
Meet The Author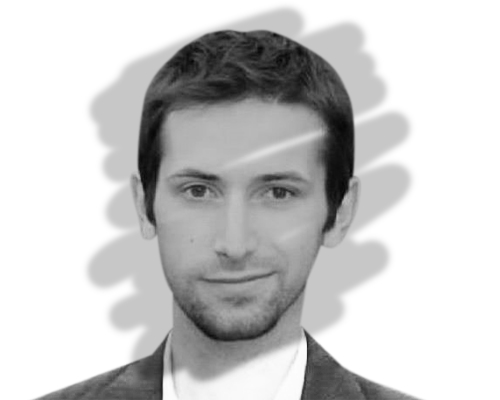 Anatol Antonovici
Senior Reporter
Anatol has been writing for our news site for a year and is the newest member of our team. While he's new to us, he's certainly not new to trading with over 10 years' experience being a professional financial journalist and working in the markets.
Investing News


Dec 10th, 2020 - 4:32 PM (GMT)


Dec 9th, 2020 - 4:47 PM (GMT)


Dec 4th, 2020 - 4:58 PM (GMT)
Related Pages