Nissan to Cut 12,500 Jobs After Worst Quarter in 10yrs
Jul 25th, 2019 - 4:55 PM (GMT)
Category - Investing News
34

Views Today
Japanese Nissan Motor published on Wednesday its financial performance for the first quarter of the fiscal year 2019. The profits declined more than 90% compared to the same period of last fiscal year. The company is now forced to cut over 12,000 jobs.
Nissan Sees Worst Quarter in 10 Years
The earning figures represent the worst quarter in about a decade. The carmaker is struggling to maintain its business at a decent level. For years, Nissan was known for its rapid expansion under ex-chairman Carlos Ghosn, who stepped down in 2018 after a major scandal.
In the first quarter, the Yokohama-based firm recorded an operating profit of 1.6 billion yen ($14.8 million), down 98.5%. The revenue figure for the quarter was 2.37 trillion yen ($22 billion). The net income tumbled 94.5% to 6.4 billion yen ($60 million).
The company said that profitability was negatively influenced by a decline in revenues along with external factors like forex rate fluctuations, material costs, and costs related to regulatory compliance.
Nissan's global total industry volume fell 6.8% over the quarter, to 22.5 million vehicles. The company's global unit sales fell 6.0% to 1.23 million units. At home, sales fell 2.6% to 126,000 units.
The carmakers sold 344,000 units in China (up 2.3%), 351,000 in the US, 135,000 in Europe, including Russia (down 16.3%), and 174,000 units in other markets, such as Latin America, the Middle East and Africa, and Asia and Oceania.
Nissan to Cut 12,500 Jobs
On Thursday, the company announced that it planned to cut about 12,500 jobs. On Wednesday, Reuters reported that Nissan might give upabout 10,000 jobs, though there was no official statement until recently.
Thus, Nissan will contract its production capacity and number of units by 10% within the next three years. However, the firm didn't reveal what facilities will be affected. Of the 12,500 job cuts, 6,400 are already carried out at eight factories.
Nissan wants to cut 6,100 more jobs in the period between 2020 and 2022.
A person familiar with the matter told Reuters that the job cuts would mostly affect overseas locations with low utilisation rates.
Today, Nissan is facing a difficult situation in the US, where it tries to boost weak profit margins. The US is the main market where Ghosn insisted on aggressive expansion for years. The major discounting to boost sales left the company with declining demand for other models, including Altima sedan. Also, the discounting resulted in weak resale value and a cheapened brand image.
Motoo Nagai, head of Nissan's recently formed audit committee, commented:
Deteriorating performance in the United States is a big issue that we're facing. For a long time we were concerned with increasing volume (sold in the market). We were chasing numbers. Now it's time to enhance the brand.
Ghosn has been arrested in Japan and charged with financial misconduct. However, he denies wrongdoing.
Julie Palmer, partner at professional services consultancy firm Begbies Traynor, said the job cuts were a drastic move:
It seems to be the conclusion of several pieces of bad news with the accusations of financial crimes against its former chairman still lingering and its profits falling off a cliff. The automotive brand is clearly in distress.
Meet The Author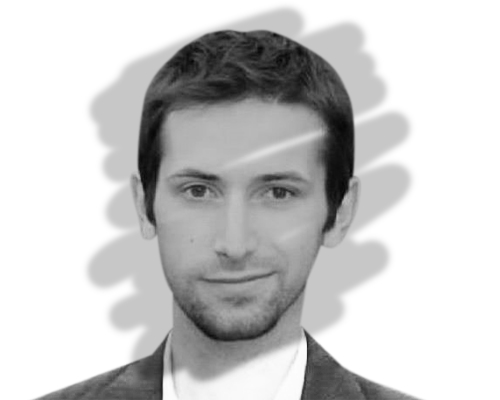 Anatol Antonovici
Senior Reporter
Anatol has been writing for our news site for a year and is the newest member of our team. While he's new to us, he's certainly not new to trading with over 10 years' experience being a professional financial journalist and working in the markets.
Investing News


Dec 10th, 2020 - 4:32 PM (GMT)


Dec 9th, 2020 - 4:47 PM (GMT)


Dec 4th, 2020 - 4:58 PM (GMT)
Related Pages