Oil Falls to Lows Since June 16; Post a 12% Drop in September
Sep 8th, 2020 - 3:48 PM (GMT)
Category - Investing News
33

Views Today
Oil is trading down on Tuesday for the fifth day in a row as investors are weighting coronavirus impact in economies and are concerned about the energy demand across the world.
In the same line, Aramco, the Saudi Arabia's state oil company, cut its selling prices for its Arab light oil this week in a move that the market considers as a sign of weakening demand. Besides, the recovery in the US Dollar has added pressure to the WTI barrel price.
The Coronavirus Factor
With coronavirus cases rising in 22 out of the 50 US states, United Kingdom and India, the market is concerned that a second wave of cases is undergoing globally.
According to the COVID-19 Dashboard by the CSSE at Johns Hopkins University, more than 27 million people have been diagnosed with COVID-19. Also, over 893 thousand people have been killed by affections related to the virus.
The United States remains the most affected country in the world, with over 6.3 million cases and 189 thousand deaths. India is now the second country with most cases as it topped Brazil this week and accounts for almost 4.3 million patients and 72 thousand deaths.
Brazil is the hot spot in South America with over 4.1 million cases and 127 thousand people killed.
Oil Tests The $37.00 Level Per Barrel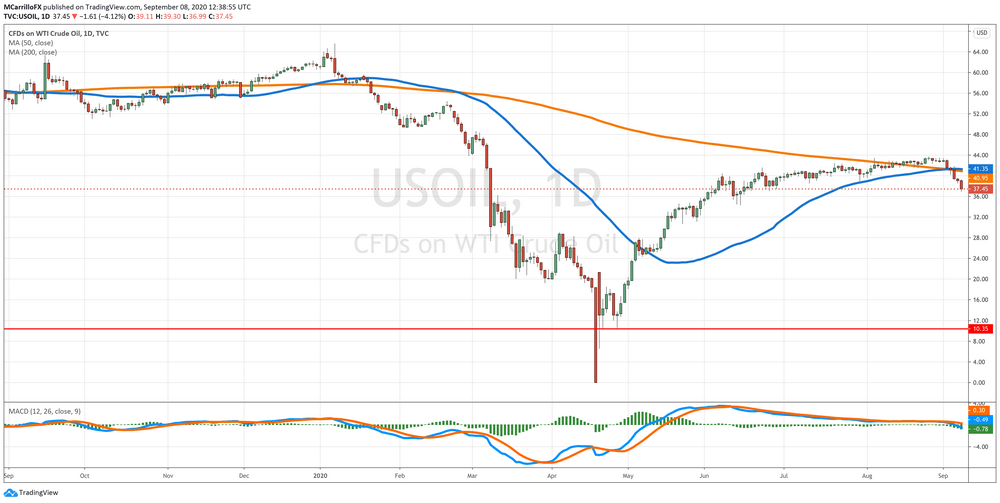 As Eugen Weinberg, an analyst at Commerzbank, said in a recent note to clients, "the price weakness is continuing today" Tuesday. "We believe this is attributable first and foremost to demand concerns."
In the same line, Paola Rodriguez-Masiu, an analyst at Rystad Energy, highlighted that "The streak of losses is driven by a stalling crude demand outlook for the rest of the year."
In that framework, The US oil barrel has lost 12.22 percent just in August and it is performing its first negative month since the April rollercoaster.
Yes, do you remember that sell off in March and April? Sure, you do. It was just four months ago, but it seems like years. Well, WTI oil prices traded on the recovering path until the price reached its short-term roof around 43.80 in August.
Norbert Ruecker, head of economics at Swiss bank Julius Baer, believes that the current bearish movement will be short-lived as oil "could rally beyond $45 later this year."
Fundamentally, things have not changed, demand is recovering, supply remains constrained, and the storage overhang is slowly disappearing.
As for now, WTI oil is trading at $37.56 per barrel, which is 3.87 percent down in the day. Watch out for the $35.00 per barrel zone.
Meet The Author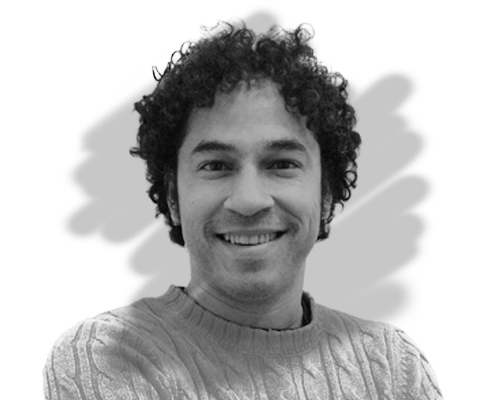 Mauricio Carrillo
Senior Reporter
Mauricio is a newer member of the team and a very welcome addition. He is a financial journalist and trader with over ten years of experience in stocks, Forex, commodities, and cryptocurrencies. This experience means he has an excellent understanding of the markets and current events.
Investing News


Dec 10th, 2020 - 4:32 PM (GMT)


Dec 9th, 2020 - 4:47 PM (GMT)


Dec 4th, 2020 - 4:58 PM (GMT)
Related Pages