PepsiCo's Q2 EPS, Revenue Beat Expectations
Jul 11th, 2019 - 10:15 AM (GMT)
Category - Investing News
36

Views Today
PepsiCo presented its financial performance for the second quarter, which showed that the company's earnings beat analysts' estimates. As a result, the share price slightly increased on Tuesday, though it closed in red. On Wednesday, the stock closed 2.03% higher. Year-to-date, the share price has increased by about 20%, a double return when compared to rival Coca-Cola.
PepsiCo's Revenue Driven by Sparkling Water & Snacks
PepsiCo reported earnings per share (EPS) at $1.54 compared to Refinitiv analysts' expectations at $1.50. The revenue for the quarter was $16.449 billion against the anticipated $16.426 billion. The sales were driven by healthier snacks and sparkling water. On the other side, foreign exchange fluctuations had a negative impact on revenues.
PepsiCo's organic revenue rose 2.2%. Sales were also driven by the company's gradual comeback of its North American beverage division and its Starbucks coffee drinks as a result of the partnership with Starbucks.
Currently, Pepsi is focusing on energy drinks, such as Mtn Dew Game Fuel, and sparkling water like Bubly, as consumers tend to drink less soda.
Speaking about Bubly, PepsiCo CEO Ramon Laguarta said that the goal is to make it one of the company's next billion-dollar brands. He also revealed that Pepsi is working to diversify the range of Bubly drinks by rolling out cans of different sizes, including mini cans.
Pepsi is already selling its beverages and snacks in smaller packaging, which enables it to earn more money per ounce. On the other side, some consumers are happy to buy smaller portions.
Pepsi's Frito-Lay North America business reported organic revenue up 5%, which made it the best performer. The company is focusing on healthier products through brands like Bare, which makes vegetable snacks and baked fruit.
PepsiCo Happy With Quarter, Provides Outlook For 2019
In the second quarter, the beverage company recorded net income of $2.04 billion, or $1.44 per share, compared to $1.82 billion, or $1.28 per share during the same period of 2018.
Net sales expanded by 2.2% to $16.44 billion, higher than the expected $16.43 billion.
PepsiCo's organic revenue for the quarter rose 4.5%, while analysts anticipated a 4.4% increase.
Laguarta stated that the fiscal year 2019 would see the company achieving its targets that were made public earlier.
The CEO noted:
Our performance for the first half and the progress we are making on our strategic priorities give us increased confidence in achieving the 2019 financial targets we communicated earlier this year.
By the end of the current fiscal year, PepsiCo expects organic revenue to expand by 4% and adjusted earnings per share to drop by 1%, considering the constant forex rates.
Laguarta stated at the conference call:
We cannot see any signals that tell us that the consumer is slowing down, at least in our categories.
Meet The Author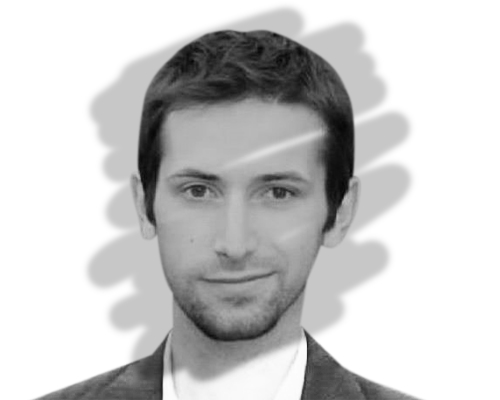 Anatol Antonovici
Senior Reporter
Anatol has been writing for our news site for a year and is the newest member of our team. While he's new to us, he's certainly not new to trading with over 10 years' experience being a professional financial journalist and working in the markets.
Investing News


Dec 10th, 2020 - 4:32 PM (GMT)


Dec 9th, 2020 - 4:47 PM (GMT)


Dec 4th, 2020 - 4:58 PM (GMT)
Related Pages