Qualcomm Charged With Violation of Antitrust Law
May 24th, 2019 - 3:48 PM (GMT)
Category - Investing News
35

Views Today
Semiconductor and telecommunications equipment manufacturer Qualcomm was charged with illegally suppressing competition, according to a US judge. The giant played unfairly by threatening to reduce supplies and charge excessive licensing fees. Soon after the decision, the share price of Qualcomm, which is traded on NASDAQ under ticker QCOM, tumbled over 10% on Wednesday.
Qualcomm Must Overhaul Business
On Tuesday, US District Judge Lucy Koh in San Jose, California, required the San Diego-based company to revise license agreements at fair prices without threatening to reduce supplies. Besides, Qualcomm will be monitored for a period of seven years to make sure that the changes are made accordingly. The 233-page decision reads:
Qualcomm's licensing practices have strangled competition in parts of the chip market for years, harming rivals, smartphone makers, and consumers.
Qualcomm was first accused of violating antitrust law in 2017 by the US Federal Trade Commission (FTC). In January of this year, a 10-day trial was carried out, which resulted in Koh's recent decision.
The company said it would immediately ask the judge to hold on her decision while it looked for a quick appeal to the federal appeals court in California. Qualcomm's general counsel Don Rosenberg said:
We strongly disagree with the judge's conclusions, her interpretation of the facts and her application of the law.
Last month, Qualcomm settled a legal battle with iPhone maker Apple, in which the latter agreed to continue to use Qualcomm chips instead of Intel.
The semiconductor maker might find some support from the US Department of Justice (DOJ), which has been on the other side of the line when the FTC presented the initial accusation. However, it is still uncertain whether the DOJ will challenge Koh's sanctions.
At the start of the month, the DOJ argued Koh has to organise a hearing prior to coming with sanctions on Qualcomm. The agency said that imposing tight conditions on the company would kill competition and innovation in the 5G technology sector.
As Bernstein analyst Stacy Rasgon puts it, the courts are not obliged to regard the DOJ's stance. However, "the possibility certainly exists for Qualcomm to prevail upon appeal," considering the government's "somewhat schizophrenic" approach to the case.
Weakening Rivals
According to the judge, Qualcomm used anticompetitive conduct aimed at over one dozen competitors, including Apple, Huawei, BlackBerry, Motorola, LG, Lenovo, Sony, and Samsung. Qualcomm threatened some of these firms to cut off chip supplies or stop providing technical support. Besides, the monopolistic position of the semiconductor giant allowed it to maintain high royalty rates that were not justified by its contributions to the market.
Koh concluded:
With practices that result in exclusivity and eliminate opportunities to compete for OEM business, Qualcomm undermines rivals in every facet.
She added that Qualcomm engaged in licensing practices that damaged competition, even amid government investigations in China, Korea, Japan, Taiwan, the EU, and the US. She said:
This evidence of Qualcomm's intent confirms the court's conclusion that Qualcomm's practices cause anticompetitive harm because no monopolist monopolizes unconscious of what he is doing.
Koh stressed that testimony from witnesses lacked credibility, with CEO Steve Mollenkopf and other top executive giving "long, fast, and practiced narratives."
On the other side, Qualcomm does not agree with any of the accusations, saying that it had reached market dominance thanks to its technological leadership. According to the semiconductor giant, the FTC couldn't prove that it had damaged competitions.
However, whatever Qualcomm does, it might be imposed to cease its licensing practices indeed. FTC Commissioner Rohit Chopra commented:
Qualcomm's customers and competitors will finally be able to negotiate licenses without the threat of having Qualcomm cut off their chip supply.
Meet The Author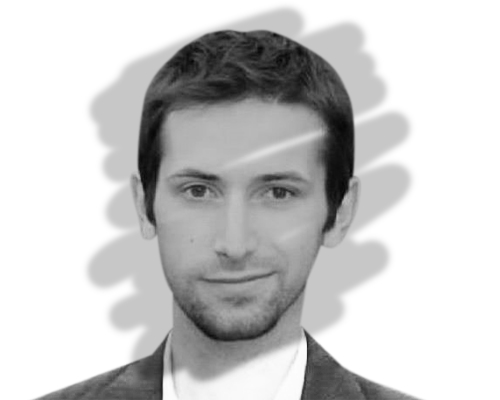 Anatol Antonovici
Senior Reporter
Anatol has been writing for our news site for a year and is the newest member of our team. While he's new to us, he's certainly not new to trading with over 10 years' experience being a professional financial journalist and working in the markets.
Investing News


Dec 10th, 2020 - 4:32 PM (GMT)


Dec 9th, 2020 - 4:47 PM (GMT)


Dec 4th, 2020 - 4:58 PM (GMT)
Related Pages