RBC Expects Amazon Stock to Surge 50% on One-Day Shipping
Sep 4th, 2019 - 4:41 PM (GMT)
Category - Investing News
31

Views Today
Investment bank RBC Capital Markets expects Amazon to surge about 50% by the end of 2019. The e-commerce giant might get a boost from its "Prime One-Day Shipping" program in the US.
RBC Raises AMZN Outlook to $2,600
Royal Bank of Canada's subsidiary raised its outlook for Amazon to $2,600 from a previous forecast at $2,250 per share. Thus, RBC expects the AMZN stock to jump 45% from the current level at $1,797.
RBC analyst Mark Mahaney stated in a letter to investors:
We believe AMZN may well generate accelerating revenue & unit growth for some time as One-Day goes nationwide & worldwide.
Amazon stock, traded on NASDAQ, fell 0.57% on Monday. The share price bounced back on Tuesday, gaining 0.76%.
According to Mahaney, Amazon's one-day shipping program will attract more subscriptions to Amazon Prime, which will eventually lead to increased revenue. The company run by Jeff Bezos might see its total revenue gaining from 7% to 15% from the new service.
Mahaney noted:
With one-day as the catalyst, we now model sustained revenue growth acceleration and raise [2020 estimated] Revenue to $337B.
He added that one-day would make Prime more attractive for consumers, which will make Amazon more appealing for vendors.
Amazon Started to Implement One-Day Shipping in June
Amazon started to roll out the one-day shipping service in June of this year. The company was ready to spend about $800 million during the second quarter of this year to cut the shipping program from two to one day. The program is now initiated in the US and then will spread globally.
Amazon's move might trigger a trend of faster deliveries. After the visible success of Prime, Walmart started to provide faster shipping services and expand its NextDay delivery program.
Brian Olsavsky, Amazon's chief financial officer, explained in April:
The vast majority of items are available in two days. If we cut that in half...we think it will open up a lot of potential purchases and a lot of convenience.
Amazon Tests Hand Recognition Payment System
The e-commerce giant is adopting innovative technologies and approaches at all levels. Another futuristic service that might help the company become more attractive to US customers is a unique payment option currently under trial.
The New York Post reported on Tuesday that Amazon was working on a payment system that used hand recognition. Thus, customers won't have to use cash or credit cards to pay for goods. The system doesn't even use fingertips. Instead, it relies on scanners that can identify clients' hands. The company plans to set the scanners at its Whole Foods supermarkets starting with 2020.
While the newspaper cited people familiar with the matter, an Amazon representative declined to comment, stating "we don't comment on rumors or speculation."
Currently, the scanner's accuracy is within one ten-thousandth of 1%, but engineers at Amazon want to get to an accuracy level of within a millionth of 1%.
Meet The Author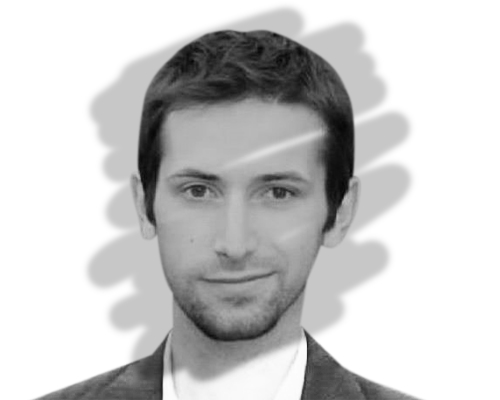 Anatol Antonovici
Senior Reporter
Anatol has been writing for our news site for a year and is the newest member of our team. While he's new to us, he's certainly not new to trading with over 10 years' experience being a professional financial journalist and working in the markets.
Investing News


Dec 10th, 2020 - 4:32 PM (GMT)


Dec 9th, 2020 - 4:47 PM (GMT)


Dec 4th, 2020 - 4:58 PM (GMT)
Related Pages