Saxo Bank Completes Acquisition of BinckBank
Aug 9th, 2019 - 10:20 AM (GMT)
Category - Investing News
40

Views Today
Danish Saxo Bank announced on Wednesday that it had completed the acquisition of BinckBank, a Dutch broker that operates an electronic trading platform. Saxo is now working to integrate BinckBank's business into its infrastructure. Also, BinckBank shares are in the process of delisting on the Euronext Amsterdam stock exchange.
Saxo Bank Owns Over 95% of BinckBank
As of today, Saxo owns 95.14% of the BinckBank shares. The Danish investment bank and brokerage firm said that it was an important milestone for the company, which now boasts over 860,000 customers worldwide (including 640,000 BinckBank existing clients). The Saxo Bank Group currently holds over 46 billion euro in client assets. The recent acquisition allows Saxo to scale its business and cut costs. The broker will leverage BinckBank's infrastructure to carry on with its ambitious plans focused on the digital client experience and diversify its product offering.
Saxo Bank CEO Kim Fournais commented on the deal:
The acquisition is a win-win for all parties, clients, employees, shareholders and the societies we operate in. By joining forces, we have what it takes to become the leading global provider of state-of-the-art multi-asset trading and investment solutions – truly democratising trading and investment.
He added that the investment and trading space was experiencing a major transformation amid regulatory changes, which will result in better digital client experience, higher demand for multi-asset trading capabilities, and ongoing margin compression.
Saxo Gets Approval From ECB, Dutch Central Bank
Saxo Bank announced its intention to buy the Dutch broker in December of last year. At that time, Saxo came with the proposal to buy all of BinckBank's outstanding shares for a price of 6.35 euro per share, which represented a 35% premium to the broker's share value.
The deal was unanimously approved by BinckBank's Board of Directors and promoted as a strategy that would enable the two companies to scale their businesses. Finally, the proposal had to obtain the green light from the Dutch Central Bank and the European Central Bank (ECB). Earlier in August, Saxo said that it had secured the nod of both regulators.
BinckBank's shareholders who haven't tendered their shares by July 31 can do this until August 14 – the final date when Saxo closes the acceptance period.
BinckBank CEO Vincent Germyns stated:
Thanks to Saxo Bank we can further expand our product range and offer more intuitive platforms in the future. That is how our customers will benefit from Saxo Bank's leading position in trading and investment technology and services.
On Thursday, the stock price of BinckBank fell 0.31% to 6.35 euro. At the beginning of the year, the stock was trading at 6.039 euro.
Meet The Author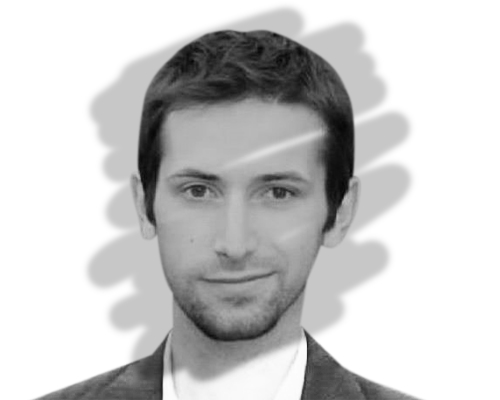 Anatol Antonovici
Senior Reporter
Anatol has been writing for our news site for a year and is the newest member of our team. While he's new to us, he's certainly not new to trading with over 10 years' experience being a professional financial journalist and working in the markets.
Investing News


Dec 10th, 2020 - 4:32 PM (GMT)


Dec 9th, 2020 - 4:47 PM (GMT)


Dec 4th, 2020 - 4:58 PM (GMT)
Related Pages