Saxo Bank Reports Best Monthly Performance YTD
Sep 4th, 2019 - 2:20 PM (GMT)
Category - Investing News
39

Views Today
Online trading platform operator Saxo Bank recorded the best month in August. The Danish firm had a slow start in 2019 and some poor performance in July. However, the trading platform managed to bounce back amid more volatile markets.
Saxo Reports $282 Billion in Monthly Trading Volume
Saxo Bank recorded a trading volume of $282.9 billion in August, up 26% compared to July. The indicator is slightly up compared to the same period of last year. In August 2018, the broker reported a total trading volume of $282.7 billion. It's worth mentioning that this is Saxo's best monthly performance year-to-date and the best month since October 2018.
Equities, fixed-income, and Forex assets saw the biggest gains in trading volume in August. Thus, the monthly trading volume in equities was 87.4 billion, compared to 50.8 billion in July, which represents a 72% increase.
Fixed-income trading doubled in volume last month. Saxo's bond trading monthly volume was 13.1 billion compared to July's 6.7 billion.
Forex assets were also up. Traditionally, the currency pairs account for the largest share of trading volume on Saxo's platform. In August, the monthly volume for Forex instruments was $139.1, up almost 11% compared to July's $125.4 billion. The daily average volume for foreign exchange pairs was $6.3 billion.
Trading in commodities also noted a slight increase. The monthly volume for this category was $43.3 billion, up 5.4% compared to July.
Ex-Credit Suisse Executive Joins Saxo
Recently, Saxo's subsidiary Saxo Markets UK named an ex-Credit Suisse executive as non-executive director. Charlie White-Thomson, who worked as managing director at the Swiss banking giant Credit Suisse, has a vast experience in financial services. For more than two decades, he has held several senior management positions at reputable companies.
Saxo Markets UK CEO Andrew Edwards commented on White-Thomson's appointment:
We are pleased to welcome Charlie to [our board]. He is a highly accomplished senior executive and will further strengthen our business as we continue to grow by onboarding a record number of new trading clients, as well as leveraging our technology by entering into wholesale partnerships with financial institutions and other fintechs.
While working at Credit Suisse since 1997, White-Thomson worked at the bank's equities trading unit. Particularly, he was head of equities to Russian, Ukraine, and Kazakhstan. He left the Swiss bank in 2015 and co-founded his own firm in the same year.
The new Saxo executive said that he was delighted to join the board of Saxo Markets UK and was comfortable with the strategic direction and the dynamic environment.
White-Thomsen replaces David Gelber on Saxo Market UK's Board of Directors.
Meet The Author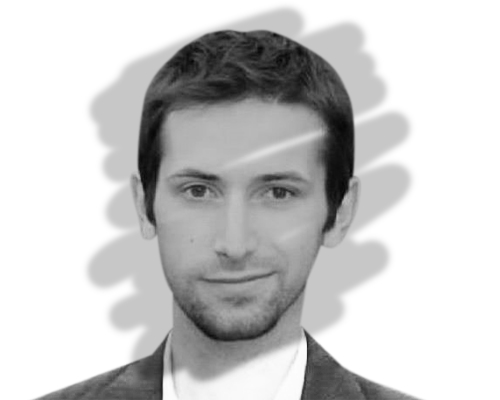 Anatol Antonovici
Senior Reporter
Anatol has been writing for our news site for a year and is the newest member of our team. While he's new to us, he's certainly not new to trading with over 10 years' experience being a professional financial journalist and working in the markets.
Investing News


Dec 10th, 2020 - 4:32 PM (GMT)


Dec 9th, 2020 - 4:47 PM (GMT)


Dec 4th, 2020 - 4:58 PM (GMT)
Related Pages