Shopify Starts a Guerrilla War Against Amazon With New Shop App
Apr 30th, 2020 - 2:49 PM (GMT)
Category - Investing News
37

Views Today
After powering the online sales of over 1 million businesses around the world, Canadian multinational e-commerce company Shopify has just launched a game-changer app. Shop will work as a like Amazon online marketplace solution where local and global firms will be able to sell their products.
As a recent press release says, the Shop App arrives to "make commerce better for everyone," or at least it is what the company thinks. Shopify is an upgrade and a rebrand of its proprietary app Arrive, a platform for merchants and other retailers developed by Shopify in the past and already used by 16 million consumers.
Shop includes the same capabilities of Arrive, plus new brand options such as browsing, recommended products, brand directories, follow options, and a one-click shop pay checkout process.
"So simple it's brilliant?" Analysts at Robinhood said in a recent article. Shopify will work with all the data from the products you bought for many years, even when you didn't know you were buying from a Shopify solution. "With this app, it can aggregate all your fave stores in one place and make spot-on recs."
According to Robinhood's thinking:
Shop is the rebel alliance against the Amazon empire. It would provide small retailers to gain leverage against the Seattle based giant"monolithic behemoth that controls around 50% of US online shopping.
The Power of Local Businesses in Your Hand
Shop also includes a local shopping feature that uses geotarget searching options to find and buy local from neighborhood favorites easily.
General Manager of Shop Carl Rivera said in the press release:
We're proud to present online shoppers with a seamless, intuitive way to shop while helping them support local businesses, Shop guarantees peace of mind by giving customers all the information they need when they need it.
So, from now on, you will be able to buy products from top tier brands such as Allbirds, Brooklinen, Kylie, Outdoor Voices, Budweiser, LeSportsac, and Rothy's, but also from local stores that have a small presence in your downtown.
Another significant announcement from Shopify is that brands will not have to pay any additional fee to be included in the Shop platform or any extra commission for any sale made in the app.
Shopify Shares SHOP Analysis

Shares of Shopify are trading down on Thursday as investors are digesting news about the new app Shop and developments from the COVID pandemic.
In the technical aspect, SHOP is trading lower after failing to break the 665.75 resistance in the past days, which is its all-time high. However, the bigger pictures show us that SHOP is performing in consolidation mode between 600.00 and 665.00.
Previously, Shopify experienced an outstanding rally that took the share from 334.55 on April 2, to its maximum price ever at 665.74 on April 21. On the month, SHOP is ready to close April with an over 50% gain.
The chart also tells us that the consolidation movement is a natural behavior following the break above the 600.00 critical level last week. That level is now working as technical support to provide the share with enough stamina to try further highs in the next few days.
Technical conditions and the chart pattern suggest that SHOP uptrend should continue with good momentum. MACD is confirming that the middle term is bullish, but some impulse is fading; however, moving averages are pointing to the north.
Meet The Author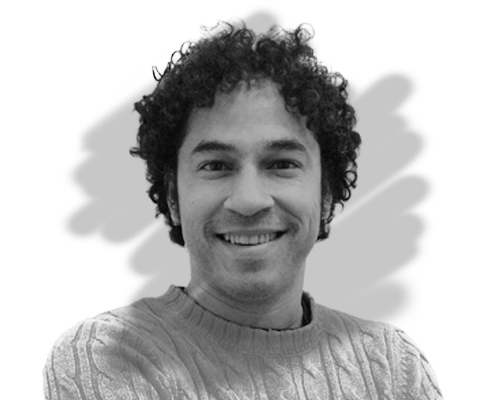 Mauricio Carrillo
Senior Reporter
Mauricio is a newer member of the team and a very welcome addition. He is a financial journalist and trader with over ten years of experience in stocks, Forex, commodities, and cryptocurrencies. This experience means he has an excellent understanding of the markets and current events.
Investing News


Dec 10th, 2020 - 4:32 PM (GMT)


Dec 9th, 2020 - 4:47 PM (GMT)


Dec 4th, 2020 - 4:58 PM (GMT)
Related Pages