SWIFT Launches New Service to Deliver Instant Payments Worldwide
Sep 25th, 2019 - 9:35 AM (GMT)
Category - Crypto News
34

Views Today
The Society for Worldwide Interbank Financial Telecommunication, better known as SWIFT, announced that it would provide real-time global payments. The organisation will achieve this by integrating its SWIFT gpi (from Global Payment Initiative) into domestic instant payment systems worldwide.
SWIFT to Deliver Faster Payments
SWIFT is well known for its payment network that can process cross-border money transactions within several days. However, now the association is ready to speed up payments by combining its gpi technology with domestic payment networks. The international payments will be carried out with upfront fee and forex transparency for money senders.
SWIFT gpi was launched three years ago in an effort to enhance the banking experiences in the context of international payments. More than 200 financial institutions have joined the gpi network so far.
The association said that the new service would be available to all types of bank's clients, including large corporations, small and medium-sized enterprises (SMEs), and e-commerce platforms.
SWIFT Has Tested The Technology Worldwide
SWIFT has conducted several trials across the globe to prove its potential to offer instant cross-border payments by mixing gpi with domestic real-time systems.
Thus, the network operator tested its gpi system with Australia's New Payments Platform (NPP), delivering payments between Australia and China in less than 20 seconds.
In Singapore, the system was tested in combination with the Fast And Secure Transfers (FAST). 17 banks across seven countries took part in the trial, delivering payments in only 13 seconds.
In Europe, SWIFT tested the system along with the European Central Bank (ECB) and 19 commercial banks by using the TARGET Instant Payments Settlement (TIPS) platform.
Harry Newman, head of banking at SWIFT, commented:
At SWIFT, we are creating a future in which cross-border payments will be as convenient as domestic ones. It is time for the whole community to come together to seize this opportunity and establish a global real-time payments service.
Newman added that SWIFT would invite all domestic real-time payment systems to join the new venture.
The technology is in place, it is proven and it is now a reality that cross-border payments can be as fast as domestic payments.
Ignacio Terol, Deputy Head of ECB's Division Market Infrastructure Development, said that the trial proved that the 24/7/365 availability of central bank money which TIPS provides could be used not only for real-time payments within the European Union (EU) but also for international payments originating beyond the EU.
Terol noted:
During the trial, the processing time in TIPS was as low as 60 milliseconds. We look forward to working with SWIFT and the TIPS participants on the next steps in this initiative.
While the new service will depend including on domestic real-time payment systems, SWIFT's gpi has individual benefits that cannot be ignored, including end-to-end tracking, fee and forex transparency, unaltered remittance information, reduced costs, and notifications on credit.
Meet The Author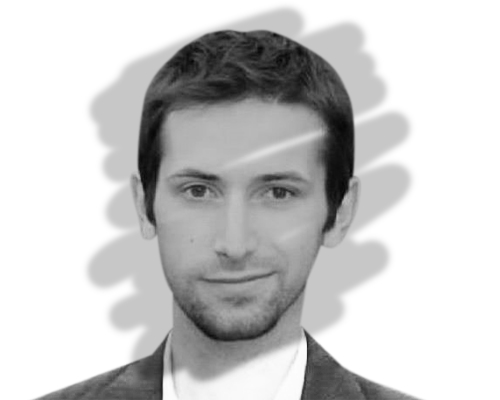 Anatol Antonovici
Senior Reporter
Anatol has been writing for our news site for a year and is the newest member of our team. While he's new to us, he's certainly not new to trading with over 10 years' experience being a professional financial journalist and working in the markets.
Investing News


Dec 9th, 2020 - 4:48 PM (GMT)


Dec 8th, 2020 - 4:22 PM (GMT)


Dec 7th, 2020 - 4:48 PM (GMT)
Related Pages