Twitter, eBay Help S&P, NASDAQ Update Record Levels
Apr 26th, 2019 - 7:54 AM (GMT)
Category - Investing News
38

Views Today
On Tuesday, the S&P 500 and NASDAQ indexes updated their record levels after better-than-expected reporting of several companies, easing concerns about a potential slowdown. Year-to-date, the S&P 500 has gained 17%, being supported by the Fed's dovish policy and hopes of better US-China trade relations. However, the main catalyst was the positive mood at the start of first-quarter earnings, with companies like Twitter and eBay recording upbeat results.
Twitter Shares Jump Over 15%
The price of Twitter shares, traded on the NYSE, surged 15.6% on Tuesday after the social media giant said that its quarterly revenue increased by 18% to $787 million compared to the same period in 2018, while analysts expected the figure at $776.1 million.
The stock has been bullish even if the company forecast revenue for the second quarter was below analyst expectations, and stressed that it would carry on with cleaning up the site.
Twitter's ad sales surged 18% as well, to $679 million, mainly driven by the domestic market, where ad revenue increased by 26%.
Total operating expense including cost of revenue also rose by 18% in annual terms. Twitter said that this indicator would add about 20% for the year.
The company's quarterly profit was $191 million, or 25 cents a share, against $61 million, or 8 cents per share, reported in 2018.
The website's monthly active users (MAU) increased by 9 million to 330 million compared to the previous quarter, way above Wall Street analysts' average estimates that the indicator would fall 2.2 million. On a side note, this was the last quarter when Twitter disclosed the MAU indicator in this way, as it will report only on "monetizable" daily active users (mDAUs) from now on.
While investors are happy that Twitter might have found the right approach to expand the number of users and boost revenue, analysts are worried that the new measuring method makes it difficult to compare with major rivals like Facebook.
Michael Pachter at Wedbush Securities commented:
People are not impressed with a made up metric and their reluctance to give us actual users. I don't think the stock can get out of its own way until they come clean and report the same metrics everyone else does.
eBay's Revenue And Profits Beat Expectations
eBay, whose stocks are traded on NASDAQ, reported better-than-expected quarterly earnings and revenue, pushing the share price up by over 5% on Tuesday.
The company reported earnings per share (EPS) of $0.67 on revenue of $2.64 billion, while analysts expected the EPS at $0.63 on revenue of $2.58 billion. Both figures were higher compared to the same period in 2018 when eBay reported EPS of $0.53 on revenue of $.258 million.
The company updated its annual revenue and profit forecasts, given that the recent modifications to its e-commerce sites attracted more clients and boosted ad sales. eBay has focused on its promoted listings program and adopted user-friendly changes to the interface of its main website by introducing personal recommendations and grouped listings. Over 800,000 active sellers leveraged the newly added promoted listings, which helped the company double ad revenue to over $65 million.
Thus, eBay increased its full-year revenue forecast to be between $10.83 billion and $10.93 billion and expects its profits to range between $2.64 per share and $2.70 per share.
eBay CEO Devin Wenig said in a post-earnings call:
We delivered a solid first quarter with revenue and EPS. Our initiatives to create a next generation payment and advertising experience are on track, we saw healthy buyer growth and disciplined cost control, and we continue to simplify the buying process while remaining focused on seller's success.
Meet The Author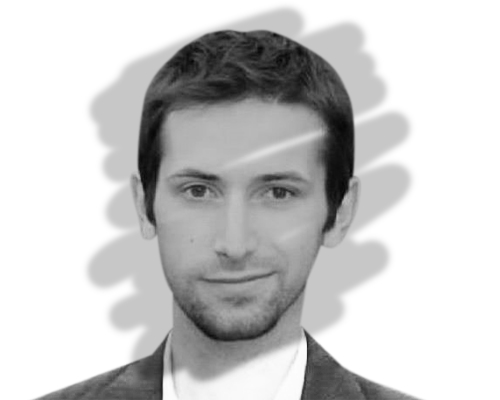 Anatol Antonovici
Senior Reporter
Anatol has been writing for our news site for a year and is the newest member of our team. While he's new to us, he's certainly not new to trading with over 10 years' experience being a professional financial journalist and working in the markets.
Investing News


Dec 10th, 2020 - 4:32 PM (GMT)


Dec 9th, 2020 - 4:47 PM (GMT)


Dec 4th, 2020 - 4:58 PM (GMT)
Related Pages