UBS Reports Highest Q2 Profit in 9 Years
Jul 25th, 2019 - 12:18 PM (GMT)
Category - Investing News
30

Views Today
Swiss banking giant UBS published its financial report for the second quarter of this year. The lender recorded the highest second-quarter earnings since 2010. Interestingly, the increase in profit came despite weaker performance in its wealth management and investment bank units.
Net Profit Hits $1.4 Billion
UBS said that its net profit for the quarter was $1.4 billion, compared to $1.29 billion in the same period of 2018.
Operating income touched $7.5 billion – slightly down from $7.6 recorded in the second quarter of last year. Return on tangible equity was at 11.9% compared to 12% in 2018.
UBS CEO Sergio Ermotti told CNBC:
We saw a normalization of the environment coming out of a good March into the rest of the quarter. I'd say the highlights were clearly: diversification paid off again.
Wealth Management Division Declines
The bank's global wealth management unit saw a decline compared to last year. The division recorded an operating profit of $886, down 12% from more than $1 billion in the same period of 2018.
UBS' other key business – investment banking – weakened as well. The division saw an operating profit of $440 million, down 23% from $571 million in Q2 2018.
Ermotti said that interest rate cuts didn't represent a reasonable economic solution. He explained that the new dovish rhetoric of the Fed and the European Central Bank (ECB) had generated pressure.
The majority of economists expect another rate cut by the Fed by the end of July. The interest rates in the US have been balanced since 2015. However, the central bank is concerned about a slowdown in the American economic growth, also driven by trade tensions with China.
A similar situation can be noted in Europe where the ECB is ready to push for more stimulus measures. The central bank is waiting for signs of economic improvement to avoid further easing.
Ermotti isn't sure if more stimulus will help the economy. He told CNBC:
I'm not sure going deeper into negative territory or using the QE (quantitative easing) is the way to get out of the problems…We need more structural answers.
UBS' Outlook
Ermotti's beliefs reflect the bank's worries about lower rates. In its statement, UBS said that more stimulus from central banks around the world might put pressure on its profits.
The bank noted:
A sharp drop in interest rates and expected rate cuts will continue to adversely affect net interest income compared with last year.
Nevertheless, UBS hopes that diversification, improved investor mood and higher volatility across financial markets will mitigate the negative impact of drastic changes in monetary policy.
Earlier this year, the lender said that it would cut an additional $300 million from its 2019 costs, as it expects a decline in revenues. Ermotti explained:
We constantly look at ways from a structural and tactical point of view, and the 300 million were pretty much tactical. We always think constantly on how to optimize our cost base but at the same time we are investing in the future.
Meet The Author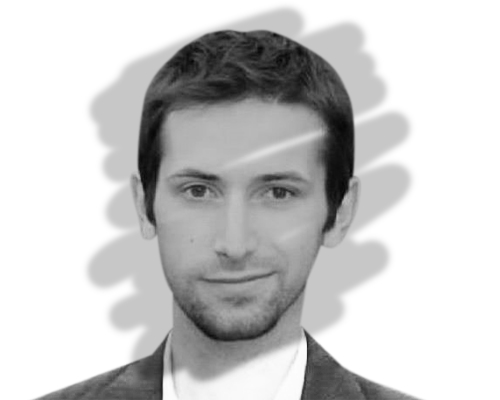 Anatol Antonovici
Senior Reporter
Anatol has been writing for our news site for a year and is the newest member of our team. While he's new to us, he's certainly not new to trading with over 10 years' experience being a professional financial journalist and working in the markets.
Investing News


Dec 10th, 2020 - 4:32 PM (GMT)


Dec 9th, 2020 - 4:47 PM (GMT)


Dec 4th, 2020 - 4:58 PM (GMT)
Related Pages