UK-Based TransferWise Becomes Most Valuable Fintech in Europe
May 23rd, 2019 - 9:31 AM (GMT)
Category - Crypto News
40

Views Today
UK-based money transfer provider TransferWise has become the largest fintech company in Europe after being valued at over $3.5 billion during its secondary stock sale. Thus, it now exceeds OakNorth, another UK firm that was valued at $2.9 in February.
The Largest Fintech Startup in EU
On Wednesday, TransferWise announced that it had held a secondary stock sale, in which BlackRock and other major investment funds have invested a total of $292 million under valuation of about $3.5 billion. The London-based money transfer service was founded in 2011 and has grown at a fast pace since then, with over 1,600 employees as of today.
Considering the current rate of expansion, TransferWise might soon challenge the dominance of Western Union and MoneyGram, which has led the market for years.
The fintech could boost its network by lowering fees and updating the entire platform to address the needs of clients worldwide. The move saw more customers coming in, with TransferWise now serving over 5 million and handles over $5.1 billion in processed transactions each month.
Most of the investment funds that participated in TransferWise's secondary sale round were early investors. Thus, besides BlackRock, the list of contributors includes European private equity group Vitruvian Partners and US investment firms Lead Edge Capital and Lone Pine Capital. In addition, Andreessen Horowitz and Baillie Gifford increased their stakes.
Taavet Hinrikus, TransferWise co-founder and chairman, told CNBC:
Eight years ago we had a dream, and in a way the whole world was against us. And we've been able to step by step build the business and also change the environment around us to be much more consumer friendly.
The company is not adding any fresh cash to its balance sheet after the secondary deal. Instead, it gives early investors and employees the opportunity to sell some of their stake.
Hinrikus explained:
We have been a profitable company for the past two years, we have a significant amount of cash sitting on our balance sheet. The company does not need any cash.
No IPO on The Horizon For Now
While some market participants spread rumors that the company was planning to go public, co-founder Kristo Kaarmann said in an interview to Fortune that TransferWise would choose to stay private, at least for the short-term future. He said:
An IPO is not going to happen anytime soon. It's very unlikely to happen this year. Remaining private, for now, means we can remain focused on our mission and long-term strategy, without any distractions from the markets… Lastly, in terms of capital, we're quite confident in our financial position. We love to be funded by our users.
Hinrikus expressed similar viewpoints, stated that going public is possible at a later date, but this wouldn't help the company in the next few years.
At the moment, TransferWise is focused on its growth. The company plans to increase its staff, announcing to add 750 new members by the end of 2020.
At the end of the fiscal year 2018, the fintech firm recorded a profit equivalent of $7.9 million, with the annual revenue growing twice to $147 million.
Hinrikus also noted that the regulatory environment is becoming more favorable. Last year, the EU voted to ban the exchange rate mark-ups on cross-border payments. The London-based fintech has lobbying for EU's Border Payments Regulations for years. Thus, the EU is aiming to make payments in euro cheaper and more transparent. Australia is expected to make similar changes after an inquiry by the Australian Competition and Consumer Commission.
Meet The Author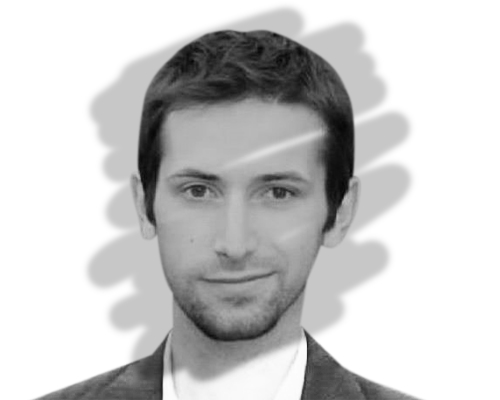 Anatol Antonovici
Senior Reporter
Anatol has been writing for our news site for a year and is the newest member of our team. While he's new to us, he's certainly not new to trading with over 10 years' experience being a professional financial journalist and working in the markets.
Investing News


Dec 9th, 2020 - 4:48 PM (GMT)


Dec 8th, 2020 - 4:22 PM (GMT)


Dec 7th, 2020 - 4:48 PM (GMT)
Related Pages