UK FCA Has Gained More Power Over Crypto Businesses
Jan 14th, 2020 - 3:50 PM (GMT)
Category - Crypto News
32

Views Today
The Financial Conduct Authority – the UK's financial regulator – announced on Friday that it had extended the scope of its cryptocurrency regulation. Thus, the watchdog is now charged with supervising the know-your-customer (KYC) and anti-money laundering (AML) practices at companies that provide cryptocurrency services in the UK.
Crypto Businesses Should Consider New List of Requirements
In its statement, the FCA stipulated several requirements that crypto companies must take into account, including the following:
Determine and estimate how much the business is prone to risks of money laundering and terrorist financing
Develop systems and internal policies to address the risk of the business being used for money laundering or terrorist financing
Considering the size and nature of the business, appoint an executive (a board member or senior management) to be responsible for compliance with AML rules
Undertake client due diligence when registering the service or during occasional transactions
Apply enhanced due diligence with respect to clients who might present a higher risk of money laundering or terrorist finance. This includes clients who might be exposed to politics
Undertake ongoing supervision of all clients to make sure that transactions are in line with the business' knowledge of the customers and their risk profile
For the last few years, the FCA has been focusing on bringing order to the cryptocurrency space, and now it has become more powerful.
Crypto-Related Businesses Have to Register With FCA
The British financial watchdog said that new businesses conducting crypto activity must register with it before offering any product or service.
Existing crypto businesses may continue their activity but will have to make sure they comply with the money laundering rules with immediate effect as of January 10, 2020. All existing crypto-related businesses must be registered by January next year. In order to ensure that this deadline is met, they have to submit the application by June of this year.
Interestingly, the FCA has demonstrated mixed feelings about cryptocurrencies, as the market was expanding at a rapid pace. In July 2018, the regulator warned British retail investors that this asset type posed a serious risk especially to those who are misinformed. The watchdog said that small investors should avoid crypto-related products, including derivatives and exchange-traded notes.
Even though the FCA is still pondering the ban of crypto derivatives aimed at retail investors, including contracts for difference (CFDs), it said last year that mainstream cryptocurrencies like Bitcoin were "exchange tokens" that are "usually decentralised and primarily used as a means of exchange." At the time, the FCA said that such cryptocurrencies didn't fall under its regulatory scope.
Little by little, it seems that the regulator is embracing the concept of digital assets and becomes more open to cryptocurrencies. Last year, Radix CEO Piers Ridyard told Cointelegraph that UK regulators didn't mind the crypto innovation:
The FCA has been progressive on its views on crypto for years; including monitoring and permitting trials of the technology in sandbox environments before regulatory licenses are needed. The UK generally sees itself as a Fintech leader, and the FCA sees part of its job as not getting in the way of innovation.
Meet The Author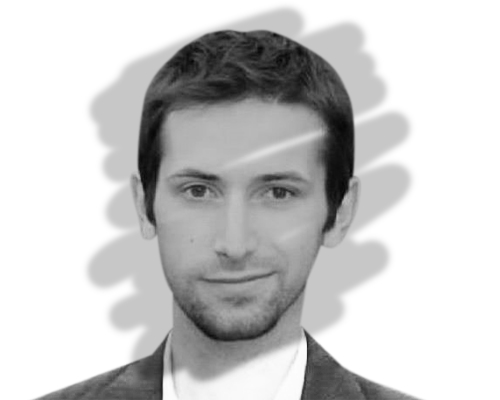 Anatol Antonovici
Senior Reporter
Anatol has been writing for our news site for a year and is the newest member of our team. While he's new to us, he's certainly not new to trading with over 10 years' experience being a professional financial journalist and working in the markets.
Investing News


Dec 9th, 2020 - 4:48 PM (GMT)


Dec 8th, 2020 - 4:22 PM (GMT)


Dec 7th, 2020 - 4:48 PM (GMT)
Related Pages