UniCredit And Banco BPM Face Allegations in Diamond Scandal
Jun 19th, 2019 - 8:55 AM (GMT)
Category - Investing News
36

Views Today
UniCredit, the largest bank in Italy, has been involved in a huge corruption scandal related to diamond sales. Prosecutors said that they had found further evidence that officials at UniCredit and Banco BPM, another Italian bank, had been involved in crimes and corruption schemes in which they, along with other local banks, were colluding with diamond brokers to scam their own clients by selling them diamonds at inflated prices while promoting them as great investment opportunities.
Scandal Goes Wider
In February of this year, the Italian financial police running the criminal probe ordered the seizure of over 700 million euro in assets from two diamond brokers and five local banks, including UniCredit, Banco BPM, Banci Aletti, Monte dei Paschi, and Intesa Sanpaolo. The two brokers, Intermarket Diamond Business (IDB) and Diamond Private Investment (DPI), allegedly used the banks to sell diamonds at much higher prices.
UniCredit told Reuters that it was working closely with the authorities so it declined to comment during the investigation. The bank said it would provide appropriate customer care services to affected clients. Elsewhere, lawyers for Banco BPM, Intesa Sanpaolo, and Banca Aletti didn't respond to requests for comment while Monte dei Paschi declined to voice any reaction.
The mentioned banks are investigated for fraud and money laundering for using the scheme to increase profits, according to the documents related to the order on the seizure.
Fresh Accusations Against UniCredit And Banco BPM
Besides, prosecutors suspect that UniCredit and Banco BPM reached an agreement with IDB in which the broker would invest in their stock in exchange for the banks' guarantee to sell IDB's diamonds. This helped banks boost their stock capital amid increased pressure from more bad debts.
According to Italian law, it is illegal when one company uses its commercial position to convince the counterparty to offer favours, such as the purchase of stocks. This approach is regarded as corruption. IDB officials are also under prosecutors' radar.
Some of the allegations against UniCredit and Banco BPM were previously unreported. They can be seen in the documents used by prosecutors during the seizing of assets. Reuters got access to the files, which also comprise relevant sections of wiretaps and witness declarations.
Besides Banco BPM and UniCredit, Monte dei Paschi and Intesa Sanpaolo are also under investigation for similar schemes.
As per an Italian criminal lawyer, if the banks are found guilty, they might be fined millions of euro and might lose the 161 million euro seized from them three months ago. Moreover, they might even be suspended from operating for a while and be required to pay the victims compensations. Judicial sources said that over 100,000 people had purchased diamonds at Italian banks over the last two decades.
How The Scheme Started
Banks started to sell diamonds on behalf of brokers since the 1980s, but the business flourished after the financial crisis in 2008. Prosecutors explained that the deep recession pushed the lenders to search for alternative options.
Banco BPM, formerly known as Banco Popolare, intended to raise funds in 2016 to merge with Banca Popolare di Milano.
Claudio Giacobazzi, former CEO of IDB, complained in a phone dialogue that Banco Popolare was insisting that it should invest in the bank's stock.
Giacobazzi told his financial adviser back then:
Given that we decided more or less voluntarily to subscribe in a very substantial way to Banco Popolare's capital increase, they arrived with a 9-milimetre and they pointed it at my forehead and told me, 'sign here'.
Many things have changed since then, as Giacobazzi died while IDB went bankrupt earlier this year.
IDB invested over 7 million euro in stocks and share options in UniCredit and nearly one million euro in Banco Populare shares.
In exchange, the banks were selling diamonds at inflated prices. Prosecutors suspected that staff from Banco BPM, UniCredit, and Monte dei Paschi accepted various forms of gifts, such as hotel stays and antiquities from brokers.
Based on lawsuits from over 450 victims, prosecutors are currently investigating 68 officials connected with the banks and brokers.
The stock price of UniCredit slightly closed in red on Friday and Monday but gained 3.78% on Tuesday, benefiting from the general bullish trend in the stock markets as Mario Draghi, president of the European Central Bank, promised more stimulus.
Meet The Author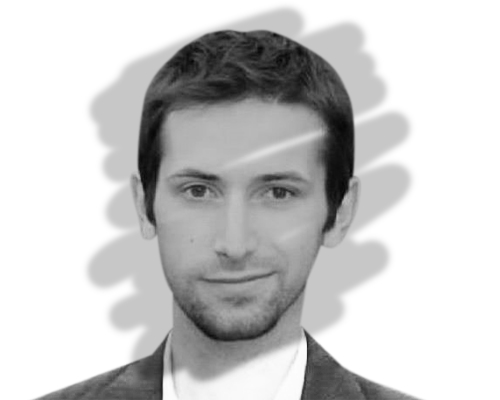 Anatol Antonovici
Senior Reporter
Anatol has been writing for our news site for a year and is the newest member of our team. While he's new to us, he's certainly not new to trading with over 10 years' experience being a professional financial journalist and working in the markets.
Investing News


Dec 10th, 2020 - 4:32 PM (GMT)


Dec 9th, 2020 - 4:47 PM (GMT)


Dec 4th, 2020 - 4:58 PM (GMT)
Related Pages