US to Reopen Economies in 50 States; Markets up, But be Aware
May 27th, 2020 - 4:25 PM (GMT)
Category - Investing News
34

Views Today
Stocks, currencies, and futures markets are trading higher on Wednesday as investors welcome news that all 50 states in the American union have started measures to reopen their economies.
From California to Maine, and from Florida to Washington state and Hawaii, the 50 states that build the country are in a reopening plan.
It includes, for example, New Jersey Governor Phil Murphy's decision to allow professional sports teams to resume practice and some competitions, and Los Angeles Mayor Eric Garcetti's decision to reopen retail stores as soon as today.
Besides, California Governor Gavin Newsom announced hair salons and barbershops in most counties could begin operations. Arkansas and West Virginia took the decision to allow bars to retake businesses, Ohio is leaving fitness centers, pools, and daycares to reopen next week.
Governor decisions in all 50 states in the union have fueled optimism across the market. However, some doubts are still there given the fears of a COVID-19 second wave, but the advances in vaccine research are dissipating concerns, and overall, the decisions fuel markets to new highs.
For instance, America will drive more, travel more, and as a plus, economic data is recording some better than expected numbers. As analysts at Robinhood said, "the new normal is slowly reverting back to a new but kinda familiar normal." They highlighted that it is "not just the travel stats, but investor and consumer optimism is shining through some key indicators.
The Run For a COVID-19 Vaccine
A few weeks ago, Moderna reported positive results in humans in the middle of its study about a potential COVID-19 vaccine. The market got euphoric. This week, US laboratory Novavax informed us about the beginning of testing in humans of another potential vaccine.
So the market is assuming that the vaccine will arrive soon and reopening measures are not that bad. Especially with the United States, they are reporting fewer cases every day now. In fact, the 18.6K new patients reported Tuesday was the lowest number since May 11.
Now the focus of the pandemic is shifting to South America, with Brazil being the hottest spot.
COVID-19: Over 5.6 Million Cases And 351 Deaths
According to the COVID-19 Dashboard by the Center for Systems Science and Engineering at Johns Hopkins University, the number of global cases of the new coronavirus has surpassed the 5.6 million mark in 188 countries around the world.
When it comes to talking about deaths, more than 351K people have passed in COVID-19 related complications.
By country, the United States is the most affected with almost 1.76 million cases and 99K deaths. It is now followed by Brazil, with over 391 confirmed cases and 25K deaths, and Russia with 370K confirmations.
The whole European continent has suffered over 2 million cases and more than 174K deaths.
Europe's Recovery Plan
On that framework, the European Commission approved Wednesday a €750 billion plan for a post-COVID pandemic recovery. The program includes €500 billion to be distributed as grants, with an additional €250 billion available for loans.
Italy will get €82 billion, Spain €77 billion, and France €39B as grants and another amount for loans.
According to the European Commission statement, the EU governing body is proposing a new recovery instrument.
As the statement says:
Today, the European Commission has put forward its proposal for a major recovery plan. To ensure the recovery is sustainable, even, inclusive and fair for all Member States, the European Commission is proposing to create a new recovery instrument, Next Generation EU, embedded within a powerful, modern and revamped long-term EU budget.
Markets All in
With all those news markets trading in a full risk model, Jim Paulsen, chief investment strategist at the Leuthold Group, told CNBC, "for the first time in this crisis, we are being bombarded by good news." Paulsen also commented that "more new vaccines drugs look promising."
At the top of it, experts are highlighting the reaction and quality of the bounce and uptrend in markets. Paulsen and Laidi agreed on that consideration.
Yesterday, intermarket analyst Ashraf Laidi tweeted that:
in all of past US crises and recessions, none of the rebounds (upward corrections) in SPX or DOW30 could break above its 200-DMA after falling 20%. DOW30 came close, but it failed in Apr 1930 just as both indices tested and failed in May 2008. However, today, the SPY index is at its 200-DMA.
Today, US major indexes are trading mixed with the DJIA and S&P 500 trading positive, but NASDAQ posting declines.
The dollar index is trading flat on Wednesday after recovering initial losses that drove the unit to be priced as low as 98.72, its minimum since May 4. On the same page, gold is trading down for the third day and it is currently testing levels below the 1.700 for the first time since May 13.
On the other hand, the EUR/USD has surpassed the 1.1000 mark for the first time in eight weeks to trade at highs since April 1 at 1.1030. The single currency is now trading at 1.1005, which is 0.22% positive on Wednesday.
In any case, be aware of the old saying in markets: "sell in may and go away."
As Laidi tweeted, "some are saying sell in May and go away still works... when you sell at the end of May." It makes more sense when people take profit after one of the best months for indices in a long time.
Meet The Author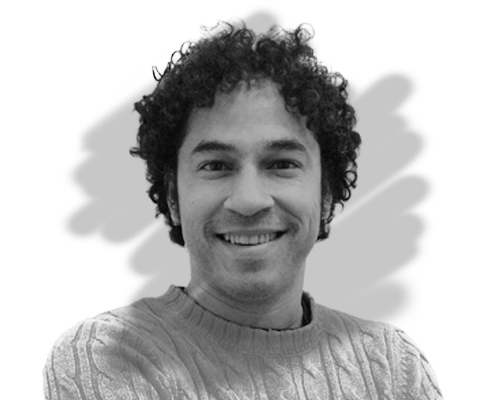 Mauricio Carrillo
Senior Reporter
Mauricio is a newer member of the team and a very welcome addition. He is a financial journalist and trader with over ten years of experience in stocks, Forex, commodities, and cryptocurrencies. This experience means he has an excellent understanding of the markets and current events.
Investing News


Dec 10th, 2020 - 4:32 PM (GMT)


Dec 9th, 2020 - 4:47 PM (GMT)


Dec 4th, 2020 - 4:58 PM (GMT)
Related Pages