Visa Acquires Payment Protection Firm Verifi
Jul 2nd, 2019 - 10:46 AM (GMT)
Category - Investing News
39

Views Today
US-based financial services giant Visa announced last Friday that it had reached an agreement to buy Verifi, a payment protection and management solutions provider. Visa will benefit from Verifi's payment service that eliminates chargebacks.
Verifi is an Ideal Partner For Visa
Visa said that it would mix its risk and fraud management solutions with Verifi's dispute resolution service to offer buyers and sellers an outstanding experience built around data-driven tools. Verifi's solution will boost Visa's chargeback and dispute resolution abilities to support a variety of payment brands across the global ecosystem. The tools will encourage collaboration and build trust among customers.
Mary Kay Bowman, Visa's global head of seller solutions, commented on the acquisition:
As the way people pay and get paid continues to evolve, the way buyers and sellers communicate to resolve transaction disputes must also keep up with this rapid pace of commerce. The addition of Verifi's technology to Visa's risk management solutions will introduce greater collaboration and insights to help resolve disputes quickly.
Nowadays, typical chargeback processes, during which the parties address transaction disputes, offer transaction data via multiple offline platforms and channels. Verifi's solution streamlines this operation by connecting all involved entities through a dispute management process carried out in almost real-time. Today, the firm serves over 25,000 accounts worldwide.
Visa plans to integrate Verifi's chargeback solutions through its risk management services, such as those offered by CyberSource and CardinalCommerce. In this way, buyers and sellers will be able to enjoy enhanced automation, almost instant communication, and data insights through each step of the customer journey.
Bowman concluded:
Facilitating trust and transparency across the buying experience is core to Visa's brand promise and Verifi's technology and expertise will extend these capabilities to more partners across the payments ecosystem.
About Verifi
While Visa didn't disclose the financial aspect of the deal, Verifi is expected to bring great value. The payment protection firm, which was founded in 2015, develops technologies for payment facilitators, merchants, acquirers, and issuers. The company's Cardholder Dispute Resolution Network stops over 200,000 chargebacks every month. Verifi's technology allows users to boost the recovery rate on declined billing and lapsed customers by 20%.
Verifi, which is headquartered in Los Angeles, US, handles over $20 billion in transactions every year. The company has many big names among its partners, including the Bank of America Merchant Services, Chase Paymentech, Pivotal Payments, Blue Snap, and Optimal Payments, among others.
Last month, we reported that Visa announced the launch of its B2B Connect platform, which enables financial institutions to manage cross-border corporate payments.
Last year, Visa bought controlling stakes in Fradeom, a UK-based startup that builds transaction management solutions, and Earthport, a provider of cross-border payments.
On Monday, Visa announced that it would release its financial results for the fiscal third quarter of this year on Tuesday, July 23. The results and the accompanying information will be displayed on the company's Investor Relations page after the market close.
Meet The Author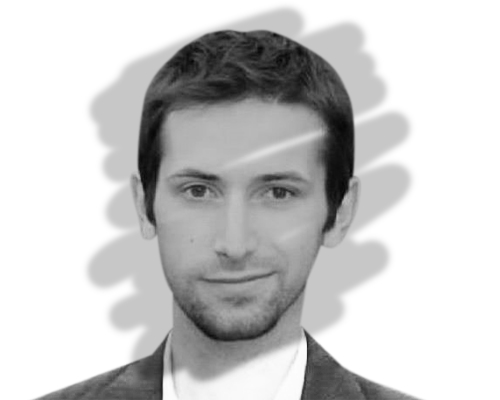 Anatol Antonovici
Senior Reporter
Anatol has been writing for our news site for a year and is the newest member of our team. While he's new to us, he's certainly not new to trading with over 10 years' experience being a professional financial journalist and working in the markets.
Investing News


Dec 10th, 2020 - 4:32 PM (GMT)


Dec 9th, 2020 - 4:47 PM (GMT)


Dec 4th, 2020 - 4:58 PM (GMT)
Related Pages