VISA Launches DLT-Based B2B Connect Platform
Jun 11th, 2019 - 2:11 PM (GMT)
Category - Crypto News
30

Views Today
California-based Visa announced on Tuesday the commercial launch of its B2B Connect platform, which allows financial institutions to process corporate cross-border payments globally. The move is meant to help the payments giant diversify its business, which currently heavily relies on card-based transactions.
Visa Enters a $125 Billion Market
The popular card transactions operator intends to get a significant share of the market built around cross-border, business-to-business (B2B) transactions, which is estimated at around $125 billion. Visa is leverage the distributed ledger technology (DLT), which became popular due to blockchain, to ensure a high degree of security and speed when processing these transactions.
The launch of the B2B Connect will cover over 30 global trade corridors, with the company planning to reach up to 90 markets by the end of this year.
Kevin Phalen, global head of Visa Business Solutions, commented:
Launching Visa B2B Connect marks an important industry milestone which will accelerate the evolution of how commercial payments move around the world. By creating a solution that facilitates direct, bank to bank transactions, we are eliminating friction associated with key industry pain points. With Visa B2B Connect, we are making payments quicker and simpler, while enhancing transparency and consistency of data.
Today, most cross-border transactions are carried out via the Society for Worldwide Interbank Financial Telecommunication, known as SWIFT – a Belgium-based organisation founded in 1973 that currently has over 10,000 members among banks and other financial institutions. However, it's not a secret that SWIFT's system has evident inefficiencies, with transactions taking several days and being prone to errors. Besides this, it's complicated to monitor the transfer's status and anticipate the cost associated with it, including the Forex rate that comes with it.
Visa Relies on DLT
In order to address the issues of SWIFT transfers, Visa has developed a DLT solution that directly connects banks. Thus, financial institutions will be able to see payment costs and fees upfront. Moreover, the transactions will settle faster, in one or two days instead of three.
The B2B Connect corridors are absolutely new, so the company doesn't rely on its infinite credit card rails that it had created and maintained for decades. Instead, Visa will count on its experience in complex payments, compliance, and cybersecurity.
Banks that are already embracing Visa's payment system are happy with the results. Brian Gordon, SVP International Payments and Trade at Commerce Bank, commented:
It's exciting to see the hard work of the combined teams come together for the commercial launch of Visa B2B Connect. Having participated in the pilot program, Commerce Bank is excited to see how this innovative solution will change the way cross-border payments are made, while increasing the speed and transparency for businesses around the world.
Elsewhere, Alessandro Seralvo, executive VP at Cornèr Bank, explained:
This modern way of carrying out cross-border B2B payments will create a substantial added value for our corporate clients. Velocity, security and control of transactions, as well as lower counterparty risks are essential for a successful business with international partners.
Visa has worked on its new platform with several partners, including Bottomline, FIS, and tech giant IBM. Bottomline and FIS are helping Visa B2B Connect get access to its participating bank clients. As for IBM, the US-based IT company has helped Visa developed the permissioned DLT network, which uses the open source Hyperledger Fabric framework.
Marie Wieck, general manager of IBM Blockchain, stated:
Working together on Visa B2B Connect, we are combining the strengths of the world's leader in electronic payments with IBM's recognized expertise in helping scale distributed ledger technology. This is a unique example of how blockchain-based architecture can help transform B2B value chains by facilitating secure and transparent transactions globally.
Blockchain is experiencing a widespread adoption among financial companies, also thanks to its capability to address security and speed issues. In February, JPMorgan announced the launch of JPM Coin, a cryptocurrency designed to streamline transactions executed by institutional clients of the bank's wholesale payments business.
Meet The Author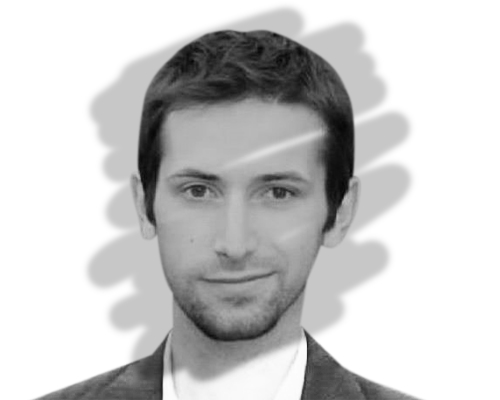 Anatol Antonovici
Senior Reporter
Anatol has been writing for our news site for a year and is the newest member of our team. While he's new to us, he's certainly not new to trading with over 10 years' experience being a professional financial journalist and working in the markets.
Investing News


Dec 9th, 2020 - 4:48 PM (GMT)


Dec 8th, 2020 - 4:22 PM (GMT)


Dec 7th, 2020 - 4:48 PM (GMT)
Related Pages