Adobe's Q2 Revenue, Profit Beat Analysts' Expectations
Jun 20th, 2019 - 9:45 AM (GMT)
Category - Investing News
40

Views Today
On Tuesday, US-based software company Adobe reported the financial results for its second quarter of the year, which ended on May 31. The profit and revenue figures beat analysts' forecasts, which pushed the stock price up. Currently, ADBE is up 4.80% on Wednesday, moving in an uptrend. The results were driven by the digital media business, which comprises its main product, Creative Cloud.
Adobe Hits Record Revenue
In the second quarter, Adobe achieved record revenue at $2.74 billion, which is a 25% growth compared to the same period in 2018 and higher than analysts' expectations at $2.70 billion. The quarterly revenue performance of Adobe's main businesses was distributed as follows:
Digital Media achieved $1.89 billion, up 22% year-on-year
Creative revenue rose to $1.59 billion
Document Cloud revenue hit $296 million
Digital Experience segment achieved $784 million, up 34% year-on-year
Diluted earnings per share (EPS) was $1.29 on a GAAP-basis, and $1.83 on a non-GAAP basis, which is above analysts' expectations at $1.78 per share.
GAAP operating income over the quarter was $750 million while non-GAAP operating income was $1.05 billion. Net income based on GAAP was $633 million, with the non-GAAP value being $901 million.
Cash flow from operations was $1.11 billion.
During the quarter, Adobe repurchased about 2.5 million shares.
For those unfamiliar, GAAP stands for the Generally Accepted Accounting Principles, which is a set of accounting standards recognised in the US, including by the Securities and Exchange Commission (SEC).
Adobe President and CEO Shantanu Narayen commented on the results:
Adobe's continued momentum is being fueled by the explosion of creativity across the globe and the widespread business transformation agenda to deliver engaging customer experiences. With an innovative technology platform, exciting product roadmap and strong ecosystem of partners, we are well positioned for the second half of FY19 and beyond.
John Murphy, the company's executive vice president and CFO, said:
Adobe delivered another record quarter in Q2. Highlights include 25 percent year-over-year revenue growth, strong net new Digital Media ARR and operating cash flow of $1.11 billion.
Adobe also provided the financial targets for the third quarter. Thus, the company expects quarterly revenue of $2.80 billion, with the Digital Media segment's quarterly revenue achieving a 20% year-on-year growth and Digital Experience segment's revenue expanding by 34%. Also, Adobe expects the earning per share figure at $1.95 (non-GAAP).
Interestingly, Adobe's reporting comes after several other tech companies presented their results. At the beginning of the month, Salesforce.com reported revenue of $3.74 billion and EPS of $0.93 compared to expectations of revenue of $3.69 billion and EPS of $0.61.
On June 4, Salesforce.com reported first quarter EPS of $0.93 on revenue of $3.74B, compared to forecasts of EPS of $0.61 on revenue of $3.69B. Last week, Broadcom reported second-quarter revenue of $5.52 billion and EPS of $5.21.
A Leader Among Data Management Platforms
On Friday, Adobe announced that its data management platform (DMP) called Adobe Audience Manager, which is part of Adobe Experience Cloud, had been named a leader in "The Forrester Wave: Data Management Platforms, Q2 2019" report. The latter was carried out by research firm Forrester Research. Thus, Adobe Audience Manager managed to achieve the highest possible score, which considered criteria like device identification, data management and protection, and product flexibility, among others.
Ken Tsai, VP of Adobe's Experience Platform, commented:
Delivering memorable personalized experiences begins with data, and brands today understand the need for a Customer Experience Management (CXM) partner. Adobe Audience Manager has established itself as the most comprehensive solution for managing and acting upon disparate first-, second- and third-party systems, and serves as the hub of cross-channel customer intelligence and audience activation for enterprises around the globe.
Meet The Author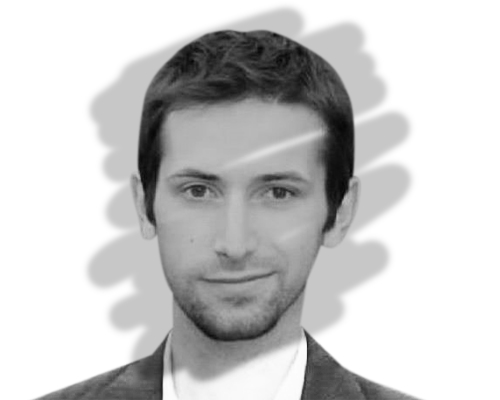 Anatol Antonovici
Senior Reporter
Anatol has been writing for our news site for a year and is the newest member of our team. While he's new to us, he's certainly not new to trading with over 10 years' experience being a professional financial journalist and working in the markets.
Investing News


Dec 10th, 2020 - 4:32 PM (GMT)


Dec 9th, 2020 - 4:47 PM (GMT)


Dec 4th, 2020 - 4:58 PM (GMT)
Related Pages