Amazon Takes on Haute Couture And Launches Luxury Stores
Sep 15th, 2020 - 4:45 PM (GMT)
Category - Investing News
35

Views Today
Amazon is launching "luxury Stores," a new platform where customers would shop established and emerging luxury brands such as Oscar de la Renta. It is Amazon's latest attempt to increase its print in the global fashion market.
American multinational technology company and e-commerce giant Amazon is betting on the luxury market with its new service. An experience that will be available in the Amazon App "by invitation only" to selected Prime members.
President of Amazon Fashion, Christine Beauchamp said:
We are always listening to and learning from our customers, and we are inspired by feedback from Prime members who want the ability to shop their favorite luxury brands in Amazon's store.
As mentioned earlier, "Luxury Stores" will feature Oscar de la Renta Pre-Fall and Fall/Winter 2020 collections. "More brands will launch within Luxury Stores in the coming weeks and seasons."
A 360-Degree View
The "Luxury Stores" services will provide customers with the ability to explore styles and designs in a 360-degree detail to get a better sense of what they are buying.
According to the press release, collections are sold directly from the participating brands as a "store within a store" experience.
Brands independently make decisions regarding their inventory, selection, and pricing – and Amazon offers the merchandising tools for brands to create and personalize content in each of their unique brand voices.
Amazon Shares Analysis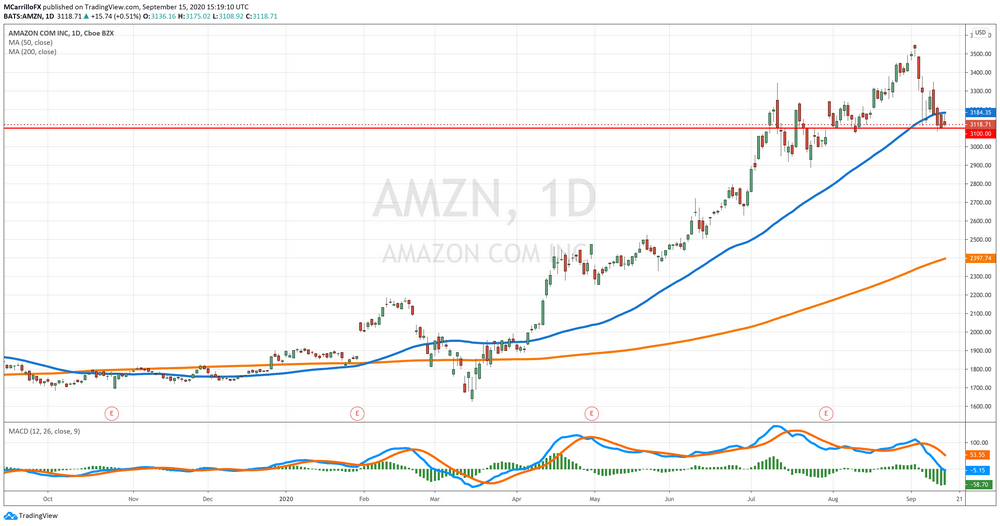 Shares of Amazon are trading positive on Tuesday as investors are welcoming the news regarding the Luxury Store launching and a pro-tech sentiment in the market.
Currently, AMZN is trading 0.51 percent positive at 3,118.71. It would be the first positive day for Amazon's share since September 9, as the unit has been testing the $3,100 level since September 11.
Technically, Amazon stock is showing mild deteriorating conditions. Momentum is slowing and the MACD is slightly bearish. The $3,100 is critical to keep the upside momentum, but in case AMZN breaks below it, the $3,033.88 level would signal the change in the trend.
According to TheStreet Quant Ratings, Amazon is a stock to "buy" with a target price of $4,167.
Looking ahead, the stock's sharp rise over the last year has already helped drive it to a level which is relatively expensive compared to the rest of its subsector. We feel, however, that other strengths this company displays justify these higher price levels.
CFRA considers Amazon as a "buy" too, but its target price is lower at $3,600 in the next twelve months.
Our opinion reflects expectations for further ecommerce market share gains and potentially sizable upside for the rapidly growing AWS business. After Q2 results that were significantly better than expectations, we see AMZN increasingly benefiting from structural shifts in consumer behavior amid extended in-home confinement due to the Covid-19 pandemic, with a spike in demand for e-commerce and cloud computing services.
Meet The Author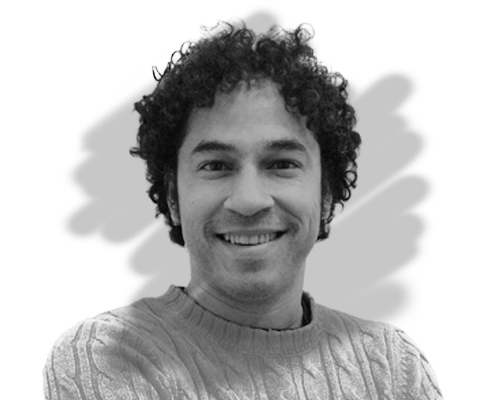 Mauricio Carrillo
Senior Reporter
Mauricio is a newer member of the team and a very welcome addition. He is a financial journalist and trader with over ten years of experience in stocks, Forex, commodities, and cryptocurrencies. This experience means he has an excellent understanding of the markets and current events.
Investing News


Dec 10th, 2020 - 4:32 PM (GMT)


Dec 9th, 2020 - 4:47 PM (GMT)


Dec 4th, 2020 - 4:58 PM (GMT)
Related Pages