China Approves American Express to Operate Card Network And Clear Payments
Jun 15th, 2020 - 4:24 PM (GMT)
Category - Investing News
38

Views Today
American multinational financial services corporation American Express, also known as AmEx, has received China's government approval to start businesses in the country. It would become the first foreign credit card company to operate in China.
In a press release published by the People's Bank of China, the Chinese office of American Express, The Express Company, should start operations in less than six months from now.
The Express Company is a joint venture between American Express and Lianlian DigiTech, a Chinese fintech services company.
The PBOC also highlighted the importance of the decision as proof of China's intention to internationalize the RMB.
The Express Company shall start bank card clearing business within six months after obtaining the license. This is another concrete move that reflects China's endeavor to expand financial sector opening-up and deepen financial supply-side reform. It will help to raise the level of payment and clearing services in China, promote RMB internationalization and provide financial consumers with diversified and differentiated payment services.
A 45 Trillion Dollar Market Ready to Get a Bit
China's financial market size will be around US$45 Trillion in 2020, as the South China Morning Post reported, the country had 8.5 billion bank cards, 90% of them being debit cards.
Among competitors, AmEx would fight against a well established domestic market for mobile payments. China is the world's largest mobile transaction market globally, with over $27 trillion in 2018.
Stephen J. Squeri, Chairman and Chief Executive Officer of American Express, said that the approval is a massive step for the whole payments industry in China.
We are pleased to be the first foreign company to receive this license. This approval represents an important step forward in our long-term growth strategy and is an historic moment, not only for American Express but for the continued growth and development of the payments industry in mainland China.
As a matter of context, Mastercard and Visa are working on its bank clearing business approval, but they are still in the initial stages of the process.
American Express Shares Analysis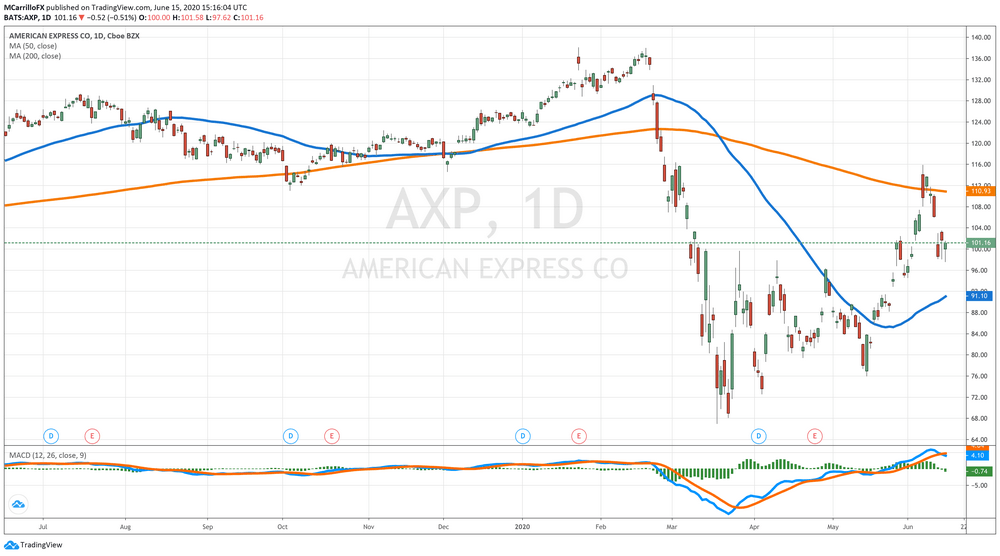 Shares of American Express are trading negative on Monday, mostly due to current market conditions and risk aversion on the back of fears of a second wave of COVID-19. However, AXP managed to recover from intraday lows and it is currently at highs of the day, still, 1.17% negative at 100.42.
The company has been trading under pressure because of the effect of the coronavirus pandemic and the decline of the spending on cards from clients. March experienced a 45% decline, while a 30% drop in May.
Technically, XRP is facing short term pressure amid fundamental factors, and the broader pictures suggest the uptrend is changing from upside to downside. Momentum is positive but is slowing its pace with oversold conditions in the short term.
The unit has found support at the 98.50 area, but XRP needs a close above the 103.35 so bulls can regain control. In any case, it is all about COVID-19 related news right now.
Meet The Author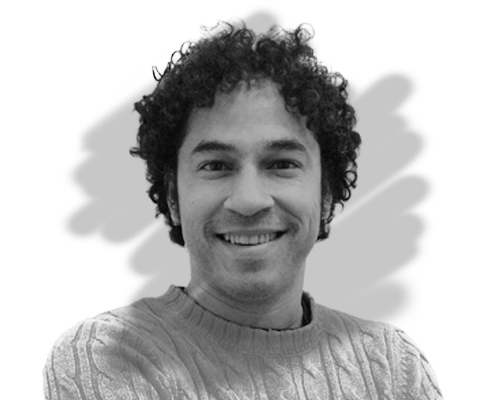 Mauricio Carrillo
Senior Reporter
Mauricio is a newer member of the team and a very welcome addition. He is a financial journalist and trader with over ten years of experience in stocks, Forex, commodities, and cryptocurrencies. This experience means he has an excellent understanding of the markets and current events.
Investing News


Dec 10th, 2020 - 4:32 PM (GMT)


Dec 9th, 2020 - 4:47 PM (GMT)


Dec 4th, 2020 - 4:58 PM (GMT)
Related Pages