Ford Partners With Volkswagen to Use Its Electric Car Technology
Jul 10th, 2019 - 11:45 AM (GMT)
Category - Investing News
31

Views Today
US-based carmaker Ford and German Volkswagen (VW) have reached a preliminary agreement according to which the companies will share technologies related to electric and autonomous cars. It means that the two companies will extend their partnership beyond their present collaboration on commercial automobiles, a source familiar with the matter told Reuters.
Negotiations Are in Progress
VW's Board of Directors is scheduled to discuss the potential alliance at a meeting on Thursday, July 11, another source said.
A VW spokesperson declined to provide comments on the alliance but revealed that negotiations with Ford are moving well.
On the other side, a Ford spokeswoman stated:
Our talks with Volkswagen continue. Discussions have been productive across a number of areas. We'll share updates as details become more firm.
The sources told Reuters that the German carmaker would share its MEB (Modular electric drive matrix) with Ford.
What is MEB?
The Modular electric drive matrix is a technology platform for electric vehicles. The technology is at the core of VW's ELECTRIC FOR ALL campaign launched last year.
Production of the first Volkswagen series of MEB-based electric cars starts at the end of this year, according to the company's roadmap.
It seems that the MEB has the potential to change Volkswagen's direction forever. Thomas Ulbrich, VW's Brand Board Member for E-Mobility, said:
We will make electric vehicles popular and get as many people as possible excited about electric cars. The MEB is one of the most important projects in the history of Volkswagen – a technological milestone, similar to the transition from the Beetle to the Golf.
Volkswagen is Sharing MEB With Other Companies
In May of this year, Germany's largest carmaker opened its MEB platform to other companies. Volkswagen claims that the platform will make electric car production cheaper. Besides, the Wolfsburg-based giant cited six more advantages, including cost-intensive production and compliance with the Paris climate change agreement.
Thus, Ford is not the first and not the last car manufacturer to benefit from VW's MEB platform. The technology is already used by Volkswagen's subsidiaries in the first place, including Skoda. The latter is already accepting registrations for its first MEB-based electric models – Citigo e iV and Vision iV.
All in all, Volkswagen has big expectations for its MEB platform. VW CEO Dr Herbert Diess commented on MEB:
Our Modular Transverse Toolkit proved we are platform experts. Over 100 million of our vehicles are based on that particular platform. With the MEB platform, we are now transferring this successful concept to the electric era and opening it to other carmakers. The MEB is to establish itself as the standard for e-mobility. Based on the MEB, we will make individual mobility CO2-neutral, safe, comfortable and accessible to as many people as possible.
Turning to electric and autonomous vehicles are huge trends among major carmakers. We reported recently that Mercedes partnered with BMW to collaborate on autonomous driving technology.
Meet The Author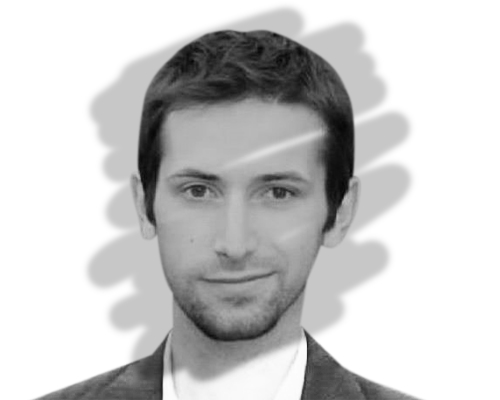 Anatol Antonovici
Senior Reporter
Anatol has been writing for our news site for a year and is the newest member of our team. While he's new to us, he's certainly not new to trading with over 10 years' experience being a professional financial journalist and working in the markets.
Investing News


Dec 10th, 2020 - 4:32 PM (GMT)


Dec 9th, 2020 - 4:47 PM (GMT)


Dec 4th, 2020 - 4:58 PM (GMT)
Related Pages