Hey Google, Check my Charles Schwab Account; SCHW Chart
Jul 9th, 2020 - 4:38 PM (GMT)
Category - Investing News
30

Views Today
Some companies are not willing to give up on technology or a modern appeal effortlessly, and Charles Schwab is a good sample of that. After key acquisition and updates, Schwab is now saying, "Hey Google!"
American multinational financial services company based in San Francisco Charles Schwab announced a new Google integration where its customers will be able to handle specific actions across Google Assistant enabled devices.
From now on, Schwab's clients can use voice platform technologies to check and monitor their portfolios. However, the integration does not currently enable brokerage transactions.
In a nutshell, with the new capability, if you are a Schwab customer you can say, "Hey Google, check my Charles Schwab portfolio." However, you will not be free to say, "Hey Google, open a long SCHW position in my account."
Crystal clear. But, I am pretty sure it won't take long to have that capability enabled in most brokers across the world.
According to the press release published by the broker, the integration allows clients to:
Track portfolio performance: With a simple request such as, "Hey Google, check my Charles Schwab portfolio," clients can get real-time updates on how their portfolio is performing
Review account information: Ask Google for updates around any linked Schwab account or account type with a prompt such as, "Hey Google, how are my Schwab retirement accounts doing?"
Get updates on positions: Clients can ask Google for updates, such as trade price or volume, on specific stocks in their portfolio
Access through multiple devices: Schwab's Action is available to Schwab clients through multiple Google Assistant devices such as the Google Assistant app for iOS users, Google Nest, and other smart speakers and Smart Displays
Zack Gipson, senior vice president of Schwab Digital Services and the man behind the new innovative endeavors in the brokerage, said that Charles Schwab is committed to offering more accessibility to all its clients. According to sources, besides voice devices integrations, Schwab is also working on supporting new languages in its platforms.
Consumers today expect the brands they do business with to be available whenever and wherever needed, and how they invest should be no different.
Previously, Charles Schwab announced acquisitions of TD Ameritrade and fintech pioneer Motif's technology and intellectual property.
SCHW Shares Analysis

Charles Schwab is trading negative on July 9 as the unit is trading on consolidation mode between $33.60 and $34.50. Previously, the SCHW shares recovered from June 26's lows at $31.63 to exchange as high as $34.89 on July 6.
Currently, SCHW is being exchanged at $33.90, which is 1.60 percent negative in the day. Technically, the unit is neutral in the middle term. SCHW conditions are deteriorating as momentum is slowing down and MACD is bearish. The asset needs to maintain the $31.39 level to keep bullish options intact.
TheStreet Quant Ratings has SCHW as a "buy" share with a target price os $38.14. "Net operating cash flow has significantly increased by 489.90% to $10,118.00 million when compared to the same quarter last year. In addition, SCHWAB (CHARLES) CORP has also vastly surpassed the subsector average cash flow growth rate of 16.75%."
CFRA considers Charles Schwab as a stock to "buy" with a 12-month target price of $47.00. The firm sees considerable value creation from the TD Ameritrade acquisition.
Our Buy recommendation reflects SCHW's favorable structural changes with revenue composition shifting toward more recurring AM and net interest revenue. Growing client assets/cash and expanding wallet share should mitigate some of the pressure from further NIM compression reflecting lower market rates in addition to the expected credit deterioration on broad weakening of the US economy.
Now, are you ready to say, Hey Google, how much money am I making?
Meet The Author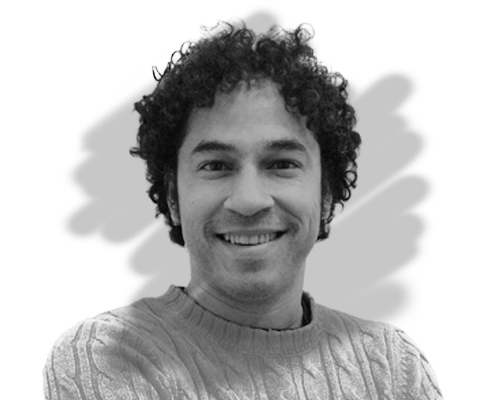 Mauricio Carrillo
Senior Reporter
Mauricio is a newer member of the team and a very welcome addition. He is a financial journalist and trader with over ten years of experience in stocks, Forex, commodities, and cryptocurrencies. This experience means he has an excellent understanding of the markets and current events.
Investing News


Dec 10th, 2020 - 4:32 PM (GMT)


Dec 9th, 2020 - 4:47 PM (GMT)


Dec 4th, 2020 - 4:58 PM (GMT)
Related Pages