JPMorgan And Taulia to Provide Firms Access to Faster And Cheaper Money
Apr 27th, 2020 - 4:11 PM (GMT)
Category - Investing News
34

Views Today
Multinational investment bank JPMorgan Chase and San Francisco capital solution platform Taulia announced on Monday a new partnership that will provide small and medium firms with secure, fast, and cheap access to money.
Both companies will work on a platform that would unlock liquidity trapped in corporate supply chains while also giving firms the power to control their own money.
As a matter of context, over $120 trillion worth of transactions are completed every year by businesses. Still, at any point in the chain, around $20 trillion of that amount is waiting in the supply, making cash survival more complicated for small firms.
While big corporate firms can relatively do well in uncertain times as they have access to millions and even billions throughout the investment-grade bond market and credit lines, smaller firms have problems to have the same access. Usually, they have fewer but more expensive options.
Taulia and JPMorgan closed the partnership to solve that problem and to help firms not only in the United States but also around the world. According to a recent press note released by Taulia, companies will have the option to use self-money and bank-funded cash.
The press release said:
The new strategic initiative offers J.P. Morgan's clients both the capability to onboard suppliers of all sizes across the globe and the flexibility to toggle seamlessly between bank-funded and self-funded early payments.
JPMorgan Just Decided it
In that framework, Taulia would help JPMorgan to become the most significant supply chain financial bank in the world.
Takis Georgakopoulos, Global Head of Wholesale Payments at JPMorgan said:
With Taulia, we're better positioned to serve our clients for the long term, allowing them to inject and redeploy liquidity to their suppliers, ensuring continued operations during this challenging time.
In the same line, Taulia's CEO, Cedric Bru said that both companies are working on a solution that will be a "game-changing" in the finance and supply chain industries.
He continued:
Our mission is to allow businesses to thrive by having access to cash in a predictable and cost-effective manner.
JPMorgan Chase & Co Share Analysis: JPM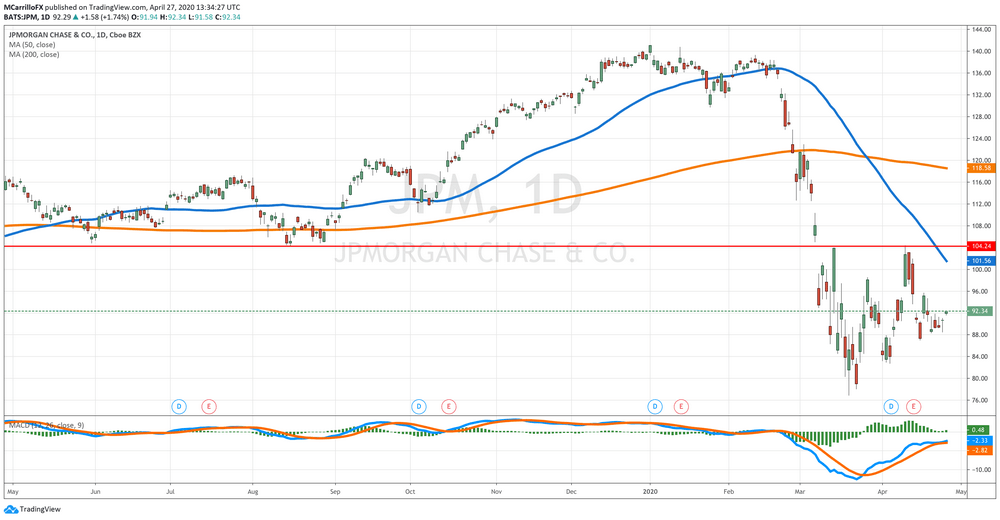 Shares of JPMorgan are trading positive on Monday as investors are welcoming news about the partnership between the bank and AI capital solution provider Taulia.
The company is also joining the risk-on environment in markets today amid government plans for reopening of economies around the world after the COVID-19 lockdown.
Currently, JPM is moving around $92.20, which is 1.62% positive on the day and above the critical short term resistance at $92.00. With the unit pricing at its highest level since April 20, the next resistance is now at $93.00. Then, 94.60 and $96.00. Supports for JPM are at $88.55, $88.00, and $87.10.
Technically, JPM seems to be under accumulation with long term MACD confirming the middle-term trend as bullish and charting, looking like the beginning of a rising trend. However, the unit needs a close above the $104.35 level to confirm a long-term trend reversal.
Experts at Wall Street consider JPMorgan as an excellent asset to invest with relatively high price targets. TheStreet Quant Ratings listed JPM as a "BUY" with a target price of $114.62 due "its expanding profit margins and reasonable valuation levels."
Credit Suisse has it as an "outperform" asset with a target of $122.00 as in the "near term, macro uncertainty may dominate the conversation." Still, the analyst "expects equal opportunity to observe the strength of this balance sheet and the strength of this franchise."
Meet The Author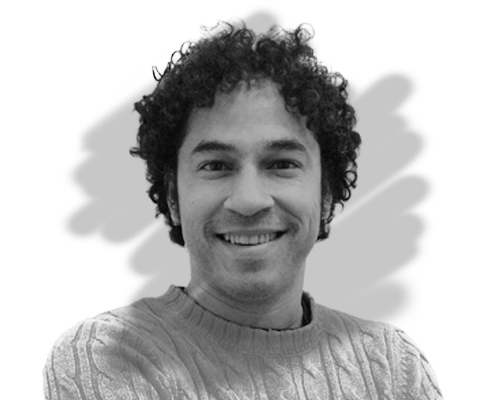 Mauricio Carrillo
Senior Reporter
Mauricio is a newer member of the team and a very welcome addition. He is a financial journalist and trader with over ten years of experience in stocks, Forex, commodities, and cryptocurrencies. This experience means he has an excellent understanding of the markets and current events.
Investing News


Dec 10th, 2020 - 4:32 PM (GMT)


Dec 9th, 2020 - 4:47 PM (GMT)


Dec 4th, 2020 - 4:58 PM (GMT)
Related Pages