Nvidia And VMware Partner to Improve AI Chips; Shares up
Sep 28th, 2020 - 4:59 PM (GMT)
Category - Investing News
38

Views Today
Chipmaker Nvidia announced a partnership with VMware on Tuesday to improve software performance in artificial intelligence chips and help businesses accessibility.
VMware is a technology provider that helps businesses in their digital transformation. It produces software that enhances data server capacity by mixing physical and virtual machines.
The news is another sign of Nvidia dominance in the chip industry as VMware's focus on Intel Corp solutions is now turning into Nvidia hardware and AI products.
Artificial intelligence is now active in almost every single industry with AI solutions implemented in day to day products, manufacturing, and services.
According to Krish Prasad, Head of VMware cloud platform business unit, company's software tools will work with no problems with Nvidia chips. It will not require "any kind of specialized setup."
In the same line, Nvidia's head of enterprise computing acknowledged that Nvidia's focus has been on hardware historically, but it is changing now.
Das said:
There is some very important computer science that has been done between the VMware and Nvidia teams to enable this, as much as people may think of Nvidia as a hardware company, we are more so a software company today.
Nvidia Stock Analysis

Shares of Nvidia are trading positive for the fourth consecutive day on Tuesday as investors are watching the company's potential in artificial intelligence and recent movements to expand its print in the virtual and augmented reality industry.
Currently, NVDA is 0.75 percent up at 525.54 per share. Before, it traded at 526.95 per unit at its highest level since September 16. However, the stock is still far from its all time high of 589.07 reached on September 2.
According to TheStreet Quant Ratings, Nvidia is a stock to "buy" with a target price of 648.27 dollars per unit.
The gross profit margin for NVIDIA CORP is currently very high, coming in at 73.90%. It has increased significantly from the same period last year. Regardless of the strong results of the gross profit margin, the net profit margin of 16.08% trails the subsector average.
CFRA considers NVDA as a "buy" too, with a 12-month target price of 530.00 dollars per share. It reflects CFRA "optimism surrounding data centers and gaming."
We think data center fundamentals will continue to improve, driven by expanding AI workloads from enterprise customers, while NVDA's automotive business will likely see growth propelled by opportunities in AI cockpit solutions.
VMware Stocks Analysis

The share of VMware is trading positive for the fourth day in a row as the unit is joining the rally of the tech sector in the last days. Today, VMW is trading 1.27 percent up at 144.80.
The unit looks inside a strong range between 135.00 and 147.00 dollars per share. Current technical conditions for VMW are neutral with a MACD bullish and positive momentum, but chart formation suggesting sideways.
TheStreet Quant Ratings has VMware to "buy" with a target price of 162.14 per share.
The gross profit margin for VMWARE INC is currently very high, coming in at 91.83%. It has increased from the same quarter the previous year. Despite the strong results of the gross profit margin, VMW's net profit margin of 15.54% significantly trails the sub sector average.
CFRA considers VMW as a "four-star buy" with a 12-month target price of 180.00 dollars per unit as it reflects CFRA view of "improving fundamentals and attractive valuation given growth prospects."
We believe the pandemic is accelerating the shift towards VMW's subscription & SaaS offerings and think it will be able to manage the decline of core license revenue.
Meet The Author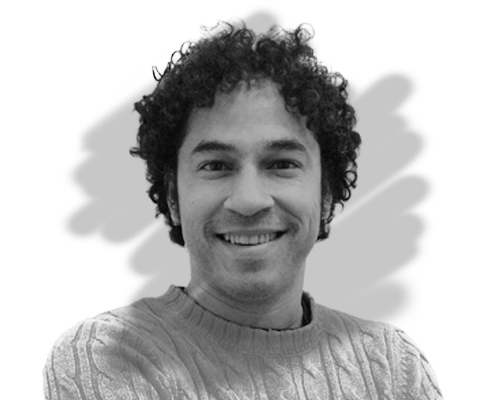 Mauricio Carrillo
Senior Reporter
Mauricio is a newer member of the team and a very welcome addition. He is a financial journalist and trader with over ten years of experience in stocks, Forex, commodities, and cryptocurrencies. This experience means he has an excellent understanding of the markets and current events.
Investing News


Dec 10th, 2020 - 4:32 PM (GMT)


Dec 9th, 2020 - 4:47 PM (GMT)


Dec 4th, 2020 - 4:58 PM (GMT)
Related Pages