Tesla to Reduce Staff by 75% at Gigafactory 1; TSLA Analysis
Mar 27th, 2020 - 2:46 PM (GMT)
Category - Investing News
38

Views Today
Tesla is reportedly cutting its staff by 75% in its Gigafactory in Nevada. This facility produces electric motors and battery packs for the popular Model 3 sedan, according to a brief communication from Storey County Manager Austin Osborne.
The US electric car champion is another company that is getting a hit from the coronavirus pandemic crisis all around the world. The decision apparently came after Panasonic, its battery partner, said it would shut down operations at the Nevada factory and closed it for 14 days.
Tesla has informed us that the Gigafactory in Storey County is reducing on-site staff by roughly 75% in the coming days.
County Manager Austin Osborne posted on the county website.
No further comments from Tesla were made.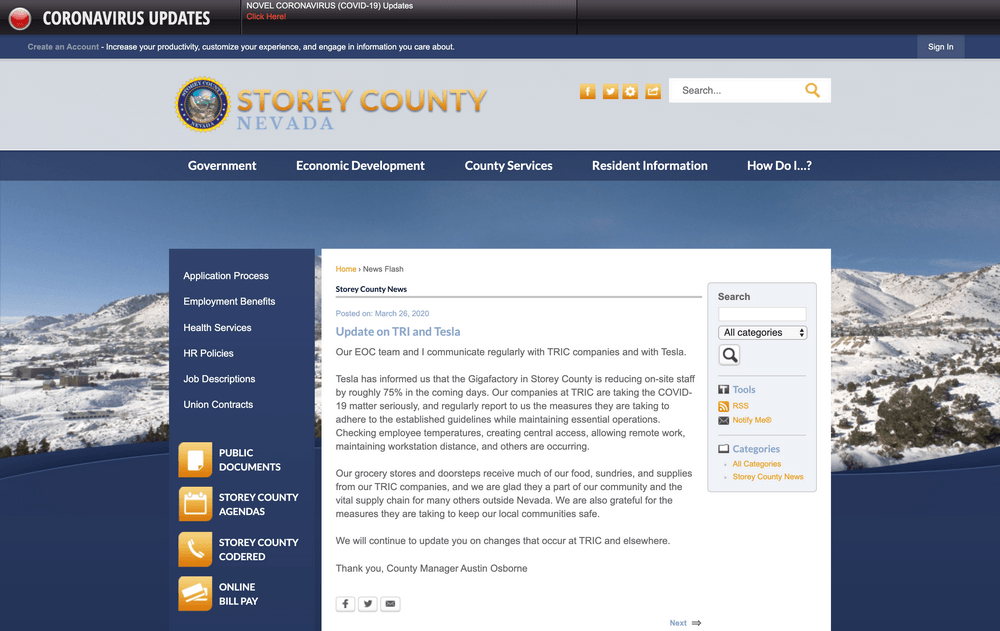 Nevada's Gigafactory is a joint venture of Panasonic and Tesla companies. It started operations in June 2014 and employs 3.500 employees in the Panasonic section, plus thousands for the Tesla side.
According to the statement from Panasonic spokesperson Alberto Canal released on March 20:
The Panasonic factory in Sparks, Nevada will begin ramping down operations early next week and will then close for 14 days.
Employees impacted by the closure will receive full pay and benefits for the 14-day period. In the meantime, Panasonic has enacted several measures to enhance the cleanliness of the facility, encourage social distancing, and enable simple, safe, and effective behaviors. During the 14-day period, the facility will undergo intensive cleaning.
Tesla Forced to Scale Down Operations
Nevada Factory is just the latest Tesla facility that has operations scaled down or shut down. Previously, Tesla announced the temporary suspension of the production at its vehicle factory in the San Francisco Bay area and its roof tile factory in New York.
As a measure to fight against the virus while working on its factories, Tesla said it would check temperatures of employees, and it would provide masks to wear while working, according to an internal email obtained by CNBC.
As a matter of context, Nevada Governor Steve Sisolak ordered non-essential businesses to shut down last week. However, according to the Reno Gazette Journal, Storey County sheriff said Tesla's plant would remain open as it is part of the supply chain.
Tesla to Provide Ventilators to New York Hospitals
Despite the suspension of the production in the New York factory, CEO Elon Musk said Tesla would reopen the New York plant as soon as humanly possible to produce ventilators for coronavirus patients.
However, after the situation in New York worsened, the Palo Alto company announced it would start the deliveries of ventilators from other manufacturers to New York hospitals immediately.
Working on that with Medtronic. Given NY pressing needs, we're delivering Resmed, Philips & Medtronic ventilators to NY hospitals starting tonight.
Musk tweeted recently.
Tesla Shares Analysis: Are Bulls in Charge Again?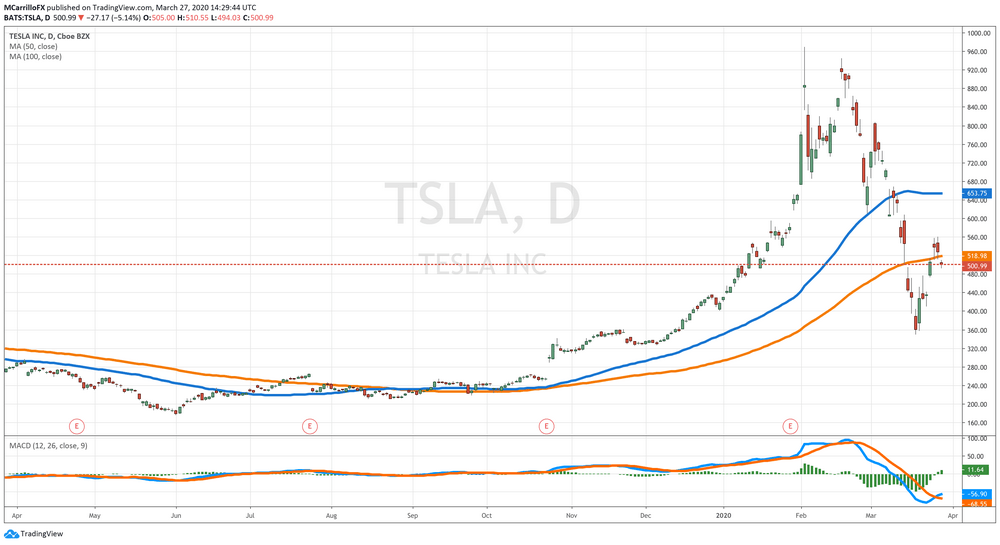 TSLA Daily Chart - Tesla Equities in the last year to Friday, March 27, 2020.
Shares of Tesla are trading down for the third day in a row on Friday. Previously, TSLA bounced back from March 18 lows at 350.51 to rally up to 560.00 on March 25. However, the unit found strong resistance at that level, and it traded in consolidation mode for two days until today, which is falling amid a profit taking environment.
Currently, TSLA shares are trading at 495.22, falling 6.10% on the day. However, on the weekly chart Tesla is 16% positive, ready to close its first week with gains in the last five.
In that framework, analysts at BNK Invest highlighted that TSLA crossed above average analyst target:
And so with TSLA crossing above that average target price of $516.59/share, investors in TSLA have been given a good signal to spend fresh time assessing the company and deciding for themselves.
Is $516.59 just one stop on the way to an even higher target, or has the valuation gotten stretched to the point where it is time to think about taking some chips off the table?
In the same line, TheStreet's in-house technical analyst Bruce Kamich noted that the 200-day moving average is giving TSLA strong support for the upside:
In the daily candlestick chart of TSLA, below, we can see the decline and the successful retest of the rising 200-day moving average line. Trading volume in March was less than the pace in early February, so I get the sense that prices fell of their own weight rather than really aggressive selling.
Kamich also pointed out that after a $200 bounce in a few days, it wouldn't be a surprise to have a temporary pullback to perhaps $480.
A shallow or limited dip should be considered a buying opportunity risking a close below $400 for now. Trading TSLA has not been for the faint of heart, and that is likely to continue.
Meet The Author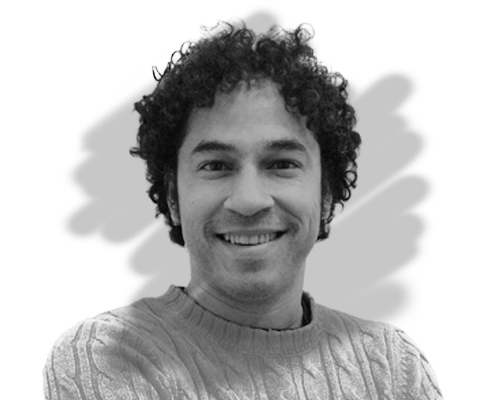 Mauricio Carrillo
Senior Reporter
Mauricio is a newer member of the team and a very welcome addition. He is a financial journalist and trader with over ten years of experience in stocks, Forex, commodities, and cryptocurrencies. This experience means he has an excellent understanding of the markets and current events.
Investing News


Dec 10th, 2020 - 4:32 PM (GMT)


Dec 9th, 2020 - 4:47 PM (GMT)


Dec 4th, 2020 - 4:58 PM (GMT)
Related Pages