Toyota to Develop Electric Heavy Trucks in North America
Oct 6th, 2020 - 2:26 PM (GMT)
Category - Investing News
34

Views Today
The world's biggest carmaker Toyota said it is partnering with Hino Trucks to develop a heavy duty electric truck that would be launched in the first half of 2021.
According to a company press release, the new truck would be developed using the new Hino XL Series chassis and implementing Toyota's hydrogen fuel cell technology. The result will be a Class 8 fuel cell electric truck for the North American market.
Senior executive engineer of Toyota Research and Development, Tak Yokoo said:
A fuel cell powered version of the Hino XL Series is a win-win for both customers and the community. It will be quiet, smooth and powerful while emitting nothing but water, Toyota's twenty plus years of fuel cell technology combined with Hino's heavy-duty truck experience will create an innovative and capable product.
Hino and Toyota commented that the new truck won't be identical to the one they are developing for the Japanese market, and that makes sense as both markets are pretty different. However, it represents a new Toyota venture on the heavy duty trucks market, a vertical that is getting traction with companies such as Tesla or Nikola developing their own projects.
Toyota's move is a considerable step into the production and commercialization of heavy electric trucks as Toyota would add new electric technology plus its experience on massive production. It could be a problem for Tesla and Nikola market share expectations.
Toyota Partners With Panasonic to Develop Batteries
The company's commitment to electric vehicles is more than proven, and Toyota took another step on Tuesday after announcing a new partnership with Panasonic to make batteries for 500,000 hybrid cars every year.
The venture is called Prime Planet Energy & Solutions Inc and would start producing lithium-ion batteries in 2022.
Panasonic's move also matters as the batteries market is expected to double by 2025. The company is positioning itself as one of the cornerstones for companies such as Tesla and now Toyota.
Toyota Stock Analysis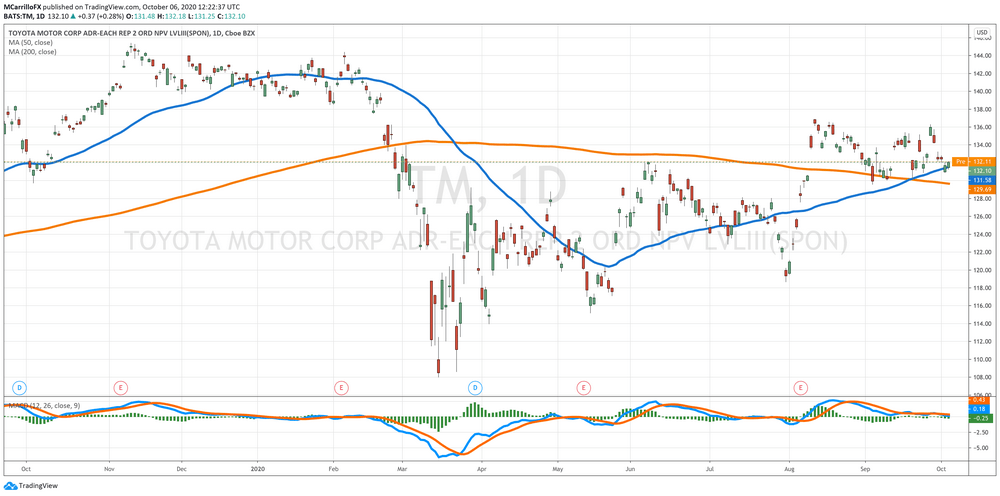 Shares of Toyota are trading higher on Tuesday for the third session in a row. After bottoming at 130.88 dollars per share on October 2, TM has recovered to test the 132.50 dollars per unit level. TM is now trading at 132.46 dollars per share, which is 0.27 percent up on the day.
According to TheStreet Quant Ratings, Toyota Motor Corp is a stock to "buy" with a target price of 152.96 dollars per share.
Toyota Motor Corp has experienced a steep decline in earnings per share in the most recent quarter in comparison to its performance from the same quarter a year ago. This company has reported somewhat volatile earnings recently. But, we feel it is poised for EPS growth in the coming year. During the past fiscal year, TOYOTA MOTOR CORP increased its bottom line by earning $13.52 versus $11.62 in the prior year. This year, the market expects an improvement in earnings ($448.73 versus $13.52).
On the other hand, CFRA considers Toyota as a share to "hold" with three stars out of five as quality share. Twelve months target is 130.00 dollars per share.
Meet The Author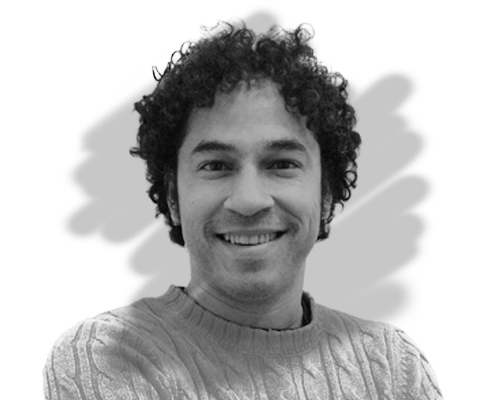 Mauricio Carrillo
Senior Reporter
Mauricio is a newer member of the team and a very welcome addition. He is a financial journalist and trader with over ten years of experience in stocks, Forex, commodities, and cryptocurrencies. This experience means he has an excellent understanding of the markets and current events.
Investing News


Dec 10th, 2020 - 4:32 PM (GMT)


Dec 9th, 2020 - 4:47 PM (GMT)


Dec 4th, 2020 - 4:58 PM (GMT)
Related Pages