FedEx Reports Better Earnings, Sino-US Trade War Still Gloomy
Jun 27th, 2019 - 10:24 AM (GMT)
Category - Investing News
36

Views Today
Package delivery service provider FedEx presented on Tuesday its financial results for the fourth quarter. The revenue and earnings figures beat analysts' forecast, but the company warned that the current trade war between the US and China, along with its contract issues with Amazon, would negatively affect the performance in the fiscal year 2020.
Nevertheless, the stock price reacted positively, currently trading at around $160.62, up 3.00% for the day, after losing more than 6% over the last three trading sessions.
Earnings And Revenue Beat Forecasts
According to the report, adjusted net income for the fourth quarter ended May 31 declined to $1.32 billion, or $5.01 per share, compared to $1.60 billion or $5.91 per share recorded in the same period of the fiscal year 2018. Analysts expected the figure to drop to $4.85 per share.
Revenue increased to $17.8 billion from $17.3 in 2018, mainly driven by growth in US volume. Also, FedEx Freight and FedEx Ground recorded higher revenue per shipment. Wall Street analysts expected the revenue at $17.79 billion.
Business is Affected by US-China Trade War
While FedEx had a great quarter, it expects a more difficult period in the fiscal year 2020. The company is affected by the trade tensions between the US and China, which have been around for about a year. US President Donald Trump imposed tariffs on hundreds of billions of dollars of goods imported from China, dragging down global economic growth forecasts.
FedEx CFO Alan Graf commented:
Our fiscal 2020 performance is being negatively affected by continued weakness in global trade and industrial production, especially at FedEx Express.
In the fiscal year 2020, FedEx anticipates a decline in adjusted earnings closer to 5%.
The bad news is that Trump plans to raise the tariff on Chinese goods from the current 10% to 25%, which might instantly hit entire industries connected with the supply chain.
Matthew White, a package delivery industry expert, commented:
If we see these tariffs rise to say 25% as the Trump administration has talked about... one of the biggest losers in the American economy would be FedEx. Trade weakness is very hard to predict, as it can be caused by both policy and sentiment. Unfortunately, FedEx is seeing negative effects of both.
FedEx Misroutes Huawei Packages
The stock price of the shipping giant was under pressure until Wednesday after unfavourable news and rumours hinting that FedEx was misrouting packages containing Huawei smartphones and devices. The situation started Chinese ire and put the US company in a difficult situation.
Recently, a British writer for technology news portal PCMag said that he had tried to send a Huawei P30 handset to a person in the US. However, FedEx returned the smartphone, explaining to the sender that it couldn't deliver it due to a "US government issue" with the Chinese government and Huawei.
However, on Sunday the company explained to the public that it returned the package due to an operational error and that it would continue to deliver any devices manufactured by Huawei. FedEx apologised for the situation, but China might include it in its upcoming Unreliable Entities List, which will comprise companies and individuals that damage the national interest.
On Monday, FedEx sued the US government, claiming that it shouldn't be accountable if it inadvertently ships packages with products that violate the US ban.
Contract With Amazon
At the beginning of June, FedEx chose not to renew its contract with e-commerce giant Amazon, which accounted for about 1.3% of its total revenue in 2018. The deal with Amazon was carried out through FedEx Express, the division that uses planes to deliver packages. FedEx said it was a strategic move that might enable the company to benefit from the broader e-commerce space, including from Amazon's rivals.
Cathy Morrow Roberson, founder of Logistics Trends & Insights, explained:
The big emphasis going forward is going to be on e-commerce, which FedEx says will pressure yield. They're right, especially for Express, and since they will be doing more residential deliveries, that will cost more as well.
Besides the abandoned contract with Amazon, FedEx's revenue will also be under pressure due to higher costs related to the integration of Dutch delivery firm TNT Express, which FedEx acquired in 2016 for $4.8 billion.
Meet The Author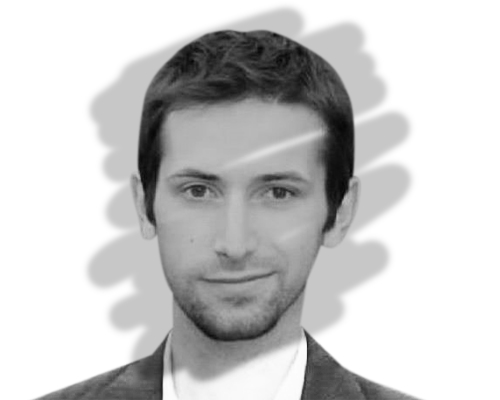 Anatol Antonovici
Senior Reporter
Anatol has been writing for our news site for a year and is the newest member of our team. While he's new to us, he's certainly not new to trading with over 10 years' experience being a professional financial journalist and working in the markets.
Investing News


Dec 10th, 2020 - 4:32 PM (GMT)


Dec 9th, 2020 - 4:47 PM (GMT)


Dec 4th, 2020 - 4:58 PM (GMT)
Related Pages