Fiat Chrysler, Renault Get Closer to a Merger
May 28th, 2019 - 10:55 AM (GMT)
Category - Investing News
39

Views Today
Fiat Chrysler (FCA) and Renault confirmed on Monday a possible merger, which will see the two companies forming the third-biggest carmaker in the world. If the $35 billion merger succeeds, the joint entity will be owned by FCA and Renault shareholders based on a 50/50 ratio.
The move might help automakers reduce costs of auto production and smoothly embrace technological and regulatory changes. Soon after the news, the share price of both FCA and Renault jumped by over 11%.
Toyota And VW Will Have New Rival
The merger between Renault and FCA will challenge General Motors (GM) and Peugeot parent PSA Group, both of which were looking to merge with Fiat Chrysler. However, the deal still needs approval by the boards of both carmakers.
French group Renault revealed that it was considering the FCA proposal interesting and friendly. Investors in both companies welcome the potential deal that might end up in an auto giant with a capacity to produce over 8.7 million cars per year and target $5.6 billion in annual savings.
If Renault forms a new company by combining with the Italian-American FCA, it would be the third largest car maker after Japan's Toyota and Germany's Volkswagen.
However, there are several obstacles to think of. Analysts are concerned about the various challenges, such as Renault's current partnership with Nissan. Besides, the French government is the largest shareholder in Renault, while local politicians and workers might oppose any potential cutbacks.
Arndt Ellinghorst, analyst at Evercore ISI, commented:
The market will be careful with these synergy numbers as much has been promised before and there isn't a single merger of equals that has ever succeeded in autos.
In this context, FCA is targeting an all-share merger under a listed Dutch holding company. Investor in each company would hold half of the new holding. This will come after a 2.5 billion euro dividend is paid to existing FCA shareholders, which will result in a large upfront boost to the Agnelli family, who owns 29% of FCA.
Sources familiar with the matter told Reuters that the new entity would be chaired John Elkann, the head of Agnelli family. Also, current Renault chairman Jean-Dominique Senard might become CEO.
Italian Deputy Prime Minister Matteo Salvini commented on the proposed deal, saying that it might be great news for Italy if it helped FCA to expand, but it was important to maintain jobs. He didn't touch upon French government's 15% stake in Renault, but a top lawmaker from the League Party said Italy might purchase a stake in the new holding to balance France's share.
France Has Four Conditions
France is keen to maintain its own interest and jobs in the potential merger between Renault and Fiat despite the fact that its stake would be diluted, according to French Finance Minister Bruno Le Maire.
He said that the government would target four guarantees on the deal, including protection of jobs in France, making sure that France was well-represented on the new board, and making sure that the new company was a leader in the manufacturing of electric batteries.
Le Maire noted:
The first: industrial jobs and industrial sites. I told the Renault chairman very clearly that it was the first of the guarantees I wanted from him in the opening of these negotiations. A guarantee on the preservation of industrial jobs and sites in France.
Also, the deal might have serious implications for Renault's 20-year-old partner Nissan, which is currently hit by a crisis after former chairman Carlos Ghosn was arrested last year. Le Maire revealed he had discussed with the Japanese firm about the FCA-Renault deal.
He said:
I want this deal to take place within the framework of the alliance between Renault and Nissan.
If the deal succeeds, Renault and FCA will handle the current major shifts in the auto industry, which is heading towards electric and self-driving technologies. The changes are also pushed by regulatory pressures both in the US and Europe.
FCA currently manages profitable businesses in the US and entire North America with its Jeep and RAM trucks. However, it had a negative quarter in Europe last year, where most of its plants are operating below 50% capacity.
On the other side, Renault is an early adopter of electric vehicles and performs well in emerging markets but has no US business.
Last month, we reported that FCA and Peugeot parent were discussing a potential joint venture in Europe. Initially, PSA approached Fiat Chrysler with a merger proposal but was rejected. In the end, it seems that the big winner will be Renault.
Meet The Author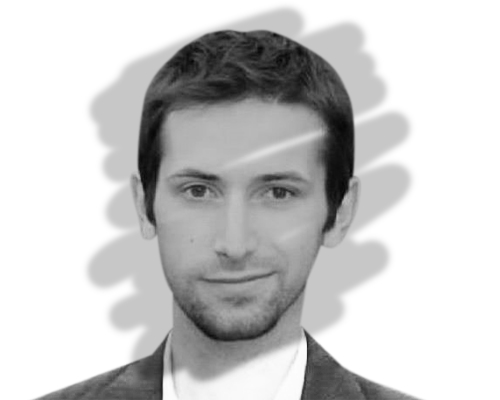 Anatol Antonovici
Senior Reporter
Anatol has been writing for our news site for a year and is the newest member of our team. While he's new to us, he's certainly not new to trading with over 10 years' experience being a professional financial journalist and working in the markets.
Investing News


Dec 10th, 2020 - 4:32 PM (GMT)


Dec 9th, 2020 - 4:47 PM (GMT)


Dec 4th, 2020 - 4:58 PM (GMT)
Related Pages