Impossible Foods Triples Its Business Potential With Starbucks
Jun 25th, 2020 - 6:12 PM (GMT)
Category - Investing News
31

Views Today
Morning, can I have an Impossible breakfast and a black no sugar coffee? This line could become the next most popular phrase for Americans starting today as the food products company Impossible Foods won a deal with Starbucks to offer its products in over 15 thousand stores in the United States.
In its most significant partnership ever, Impossible Foods will multiply by three the number of eateries that serve its new breakfast products.
According to the press release, the Impossible Breakfast features Impossible Sausage, which is made from veggies, cage-free eggs, and cheddar cheese in ciabatta bread.
Michael Kobori, chief sustainability officer at Starbucks, said in the note that the addition of Impossible options in the menu answers growing customer interest in plant-based meals.
Kobori said:
Over the years, in response to customer interest, we have added plant-based milk alternatives such as soy, coconut, almond, and oat milk. We are thrilled to expand our plant-based menu into food with this new breakfast sandwich.
Teresa Rivas, Barron's reporter, highlighted Starbucks' decision as a move inside the coffee store plan to "restore and build confidence" transformational phase after the hit of the COVID-19 pandemic.
Rivas affirmed:
The new strategy is focused on offering consumers increased convenience, including mobile order pay, curbside pickup, and delivery. This will include some changes to real estate, with some smaller, more-efficient stores, and an emphasis on suburban drive-throughs, pivoting away from some urban cafe locations.
Impossible Foods' Mission to Change The Meat Industry
Starbucks and Impossible Foods highlighted both companies' commitment to change the way people consume meat and general food in the United States.
According to Impossible Foods, its mission is to help the market to "completely replace the animal-based products in the food world within the next 15 years."
So, the meat industry will be obsolete in 15 years. "That's our mission. That transformation is inevitable," Impossible Foods CEO Patrick Brown told CNBC.
According to a Snacks' report by Robinhood, Impossible doesn't want to be viewed as a niche alternative, but as a basic. However, "to get more meat eaters, Impossible has to lower prices to compete with cheaper regular meat."
According to Impossible's CFO, 90 percent of buyers are traditional meat lovers who moved to alternative meat for reasons such as meat shortage and the pandemic. "We don't think of it as an alternative (meat) industry. We think we're making better meat consumed by the meat eater."
As a matter of context, Impossible grew its store presence by 18 times since March and also launched direct B2C online sales. In other words, you can now go to an Impossible online store and buy food directly from the company.
Starbucks Shares Under Pressure, Testing Critical Support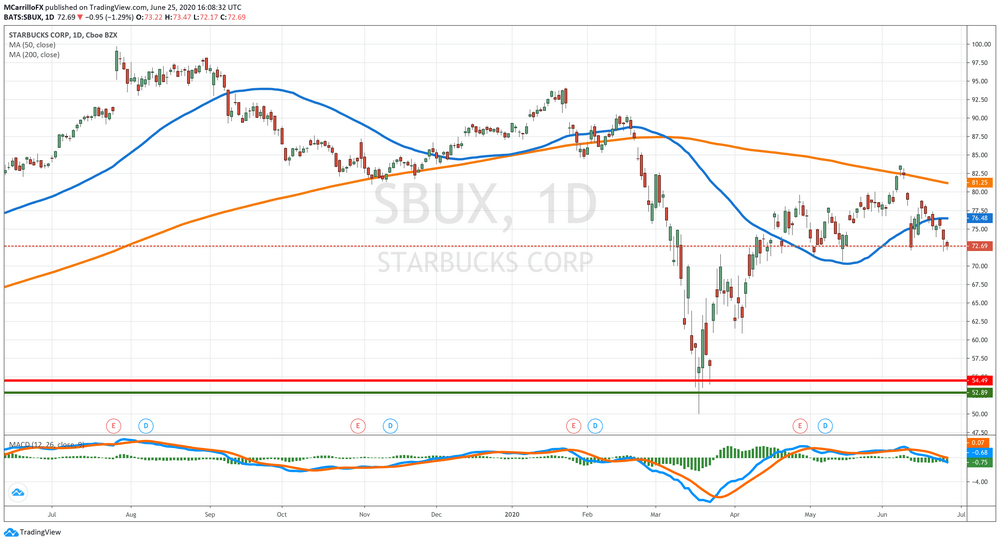 SBUX shares are trading lower for the seventh day in the last eight as the company is trading under pressure due to fears of a second wave of the COVID-19 pandemic.
As you may know, the Seattle based chain has been hurt profoundly by the coronavirus and the social distancing and quarantine measures around the world.
Currently, SBUX is trading at $72.44, which is 1.63% down on the day. The unit is testing critical support at $72.00 per share.
The share should maintain the $72.00 level if it wants to keep bullish hopes in the short term. Otherwise, bears would take the control and the $70.00 level would be exposed.
Ford Equity Research projects "that Starbucks will underperform the market over the next 6 to 12 months. This projection is based on our analysis of three key factors that influence common stock performance: earnings strength, relative valuation, and recent price movement."
In the same line, TheStreet Quant Ratings considers SBUX as a "Hold" share.
Regardless of the drop in revenue, the company managed to outperform against the sub sector average of 7.9%. Since the same quarter one year prior, revenues slightly dropped by 4.9%. Weakness in the company's revenue seems to have hurt the bottom line, decreasing earnings per share.
Meet The Author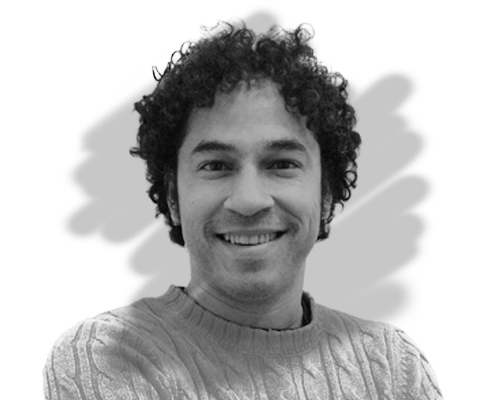 Mauricio Carrillo
Senior Reporter
Mauricio is a newer member of the team and a very welcome addition. He is a financial journalist and trader with over ten years of experience in stocks, Forex, commodities, and cryptocurrencies. This experience means he has an excellent understanding of the markets and current events.
Investing News


Dec 10th, 2020 - 4:32 PM (GMT)


Dec 9th, 2020 - 4:47 PM (GMT)


Dec 4th, 2020 - 4:58 PM (GMT)
Related Pages