Uber Plans to Sell Its Ride-hailing Software to Public Transit Agencies
Jun 18th, 2020 - 2:48 PM (GMT)
Category - Investing News
33

Views Today
California's Marin County transportation provider Marin Transit has signed an agreement with Uber, the American multinational ride-hailing company, to use its software to enhance public transportation.
Uber's software will work with the app-based Connect service and TAM's GET2SMART program. So, starting on July 1, the Marin Transit app will be integrated into the Uber app platform. The deal will last two years, and it has a cost of $80,000.
According to a press release published by Marin Transit, the transition into the Uber app will give users benefits including:
Integration of TAM's first-last GET2SMART program and Marin Transit Connect all within one-app
Service area expansion to roughly a 2.5-mile radius from all Marin County SMART stations
The ability for Connect to increase first and last mile, shared-ride connectivity to fixed route transit and significant employment sites
Real-time transit departure information within the Uber app so you can compare your trip request to see if other shared ride options, including local bus, regional Golden Gate Transit bus service, or SMART rail service—is a more attractive option.
On the downside, Marin transit Connect will lose its gratuity condition, and fares will be collected again starting on July 1, 2020.
Car Ownership a Thing of The Past
Uber made it clear that this kind of deal is just the beginning of a different approach and business vertical for the company. As David Reich said to Bloomberg, "this is not a one-off. This is a new product and a new business."
Would it be the end of an entire industry? Perhaps not, but for Uber it is kind of a mission as Reich affirmed that the company would be moving to work with other transit agencies in the future. So, "together, we want to make car ownership a thing of the past."
Uber Shares Analysis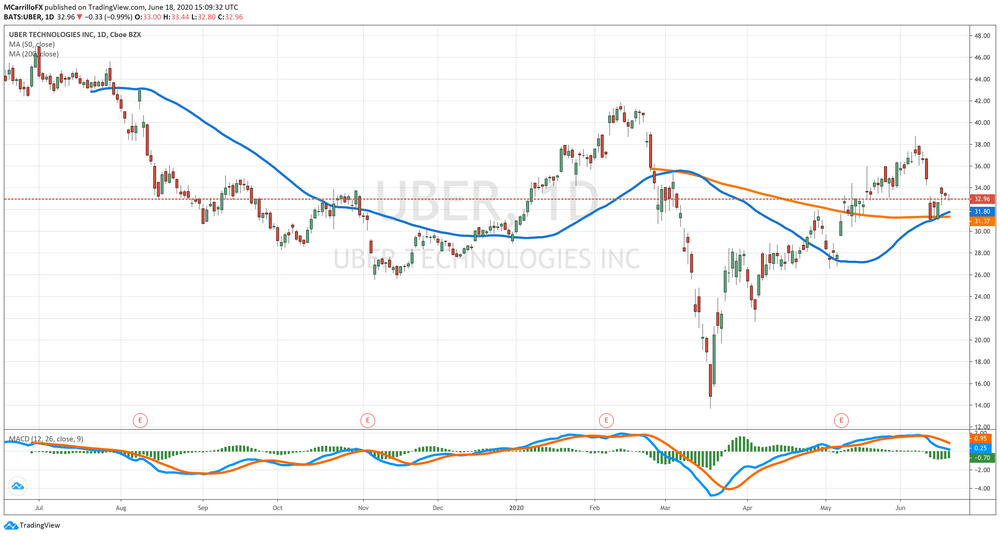 In the stock market, Uber is trading negatively for the third day in a row. Overall, the unit looks bearish in the middle term picture; however, the downside momentum is losing steam.
It looks like Uber's latest move into public transportation has not had a real positive impact into the share.
Currently, UBER shares are 0.99% down on the day but it is still holding the $32.80 short-term support. Below there, the next significant buying area would be the $31.30 zone.
UBER needs to clear above the $34.00 level to start believing in more upside potential. However, that level looks hard to be broken right now.
According to CFRA, Uber technologies is a "buy" share with a 12-month target price of $36.00. "We estimate sales to grow 39% in 2021 after our outlook for a 5% decline in 2020," the firm says.
While Uber's profitable Rides business has been hit hard amid the pandemic, we are encouraged by early signs of recovery in late April/May in certain regions that have reopened.
Meet The Author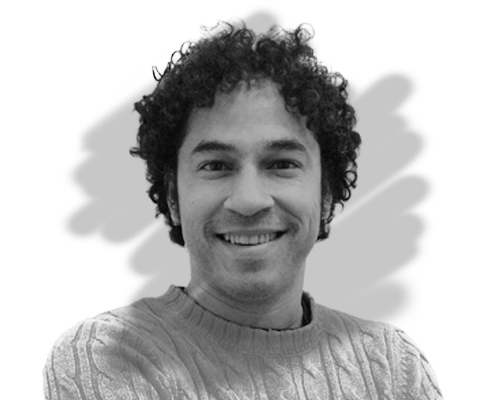 Mauricio Carrillo
Senior Reporter
Mauricio is a newer member of the team and a very welcome addition. He is a financial journalist and trader with over ten years of experience in stocks, Forex, commodities, and cryptocurrencies. This experience means he has an excellent understanding of the markets and current events.
Investing News


Dec 10th, 2020 - 4:32 PM (GMT)


Dec 9th, 2020 - 4:47 PM (GMT)


Dec 4th, 2020 - 4:58 PM (GMT)
Related Pages