Nigerian Traders Guide
Updated Apr, 2020
Category - World
103

Views Today
Nigeria is often described as the 'Giant of Africa', a term of endearment relating to both population size and the country's wealth. Economically, Nigeria is primarily funded by its production of petroleum products and in part by the export of precious stones. At the very heart of Nigeria's business and financial hub is the capital city of Lagos.
Nigeria has a relatively young population, with 60% being under 45 years of age and many Nigerian citizens, especially in the main cities, enjoy a high standard of living. Having a high level of disposable income has led to an uptake of investment in binary options since their introduction in 2006. Binary options are popular due to their simplicity, diversity and low-investment opportunities.
Here we shall aim to give you some knowledge about regulations in Nigeria, which brokers you are permitted to trade with and an idea of the fees you must expect. Your next step will be to choose a trader and we hope that our guidelines and broker reviews will also enable you to make a great choice.
In this article, you will learn:
Which brokers are most suitable for Nigerian citizens
How to avoid being duped by false advertising
What to look for in a good binary options broker
Traders in Nigeria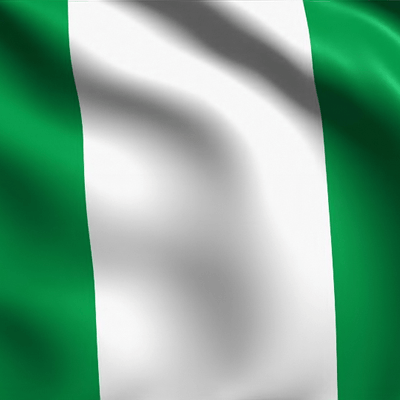 As you may already be aware, Nigeria does not have a licensing policy relating to binary options brokers. That said, it is entirely legal to trade in them with the majority of offshore brokers, the exceptions being those based in Japan, Australia or the United States, barred to Nigerian citizens. As you will not receive protection from any financial authority in your own country, our recommendation is to select your broker from one which is licensed in a domain with robust regulations, examples being Cyprus or the UK.
Welcome Bonuses
So many binary options brokers are keen to extend their foothold in Nigeria and you will inevitably receive tempting offers with big welcome bonuses. While a few will be from genuine businesses, you also need to be aware that this is a well-known ploy for less-than-scrupulous brokers, designed to attract uninformed participants. Our advice is most certainly to proceed with caution where bonuses are offered, particularly by any unsolicited means.
Demo Accounts
All of the well-known and reliable binary options brokers are keen for you to learn how to trade carefully and safely. After all, they are seeking a long-term relationship with you, not trying to wipe out money you want to invest. If you are new to this type of trading, we highly recommend taking advantage of a free demo account if it is available. Just be aware that sometimes they have a time limit before you are expected to invest real money.
Great Payouts
Another ploy used by some brokers to attract new binary options traders is the use of advertising material suggesting you will almost certainly receive high percentage payouts. An investment can undoubtedly achieve these results, but not all of the time. Good brokers will make the potential chances of profit and loss clear to you at the outset and a 'great payout' is one that you receive promptly when your investment has gone well.
Customer Service
It may not be the first thing that springs to mind because you are not anticipating the need for customer support. However, whether you are a new or seasoned trader, it is always good to have peace of mind and to be assured that your broker can easily be contacted through a variety of media to answer your questions. We highly recommend that you select a broker which provides either a live chat or toll-free phone number that is (preferably) available to you 24/7.
Todays Top Traders
| | | | |
| --- | --- | --- | --- |
| Trader | Broker | Asset | Profit |
Broker Fees And Tax
Binary options brokers are no different from any other business; they need to cover costs and to make a profit. They derive their income in various ways, one of which is by levying fees or commissions on traders. The fee structures employed by brokers will vary quite considerably, but a good broker will make its policy completely clear to you.
At the least you must expect to pay either a fixed fee per trade or a commission based on a percentage of the value of the deal you are making. Besides that, you could potentially incur additional charges for currency exchange, overnight holding of funds and even for administering a dormant account.
All residents of Nigeria are obligated to self-declare their annual income and to pay the correct amount of Personal Income Tax, calculated on a sliding scale. Income derived from trading activities, including binary options is no exception. Always ensure that you retain accurate records of all trading transactions, including losses, as potentially they could be requested by The Federal Inland Revenue at any time. Also, unless your sole income derives from trading in binary options, you will be liable for Capital Gains Tax on any profit.
Nigerian Licencing
At the current time, Nigeria has no national or local licensing for binary options brokers. Also, there is no regulatory body within Nigeria that covers this form of trading, so this means that while residents are legally entitled to trade in binary options with offshore brokers, they are very much responsible for their fate if things go wrong.
The Central Bank of Nigeria does cap the value of individual transactions allowed by traders at a maximum of $10,000. It also offers limited advice in terms of selecting an offshore broker deemed suitable to trade with. Brokers in the following countries and licensed under the appropriate authority are considered 'trustworthy':
Cyprus (The Cyprus Securities and Exchange Commission (CySEC))
Malta (The Markets in Financial Instruments Directive (EU))
UK (Financial Conduct Authority (FCA))
In terms of any restrictions, Nigerian residents are not permitted to trade with brokers from these countries:
Australia
United States
Japan
As you can see, this leaves you with a great deal of scope in terms of finding a broker, but we do urge you to follow guidelines and to select one from the recommended list, which is known to enforce regulations rigidly.
We always ensure that any broker we recommend has a current licence and can be seen to have complied with it satisfactorily.
Trending Pages
How we Recommend Brokers
In the situation where a country has no licensing or regulation in place for binary options brokers, our team of experts will make their recommendations in a slightly different way; which would be the case where Nigeria is concerned. Our initial search would include those brokers showing knowledge and genuine interest in the country and holding a licence in one of the countries offering the most stringent regulations.
First and foremost, we always ensure that any broker we recommend has a current licence and can be seen to have complied with it satisfactorily. Next we check that the trading environment is as safe and secure as possible and our review will cover matters such as the technology employed in terms of its website, as well as the storage of sensitive personal data and the security of financial transactions.
From there, we move onto the points that are of importance to your enjoyment. Our reviews will cover the options that the broker provides for mobile users, ensuring that they provide full functionality and we also check that the broker does not have any 'hidden' fee policies that might cause you to have an unwelcome surprise. We also tend to recommend brokers who show the best overall level of customer care, which includes help guides, a test platform and the level of customer service available to you. In short, we always try our best to find brokers that will give binary options traders the best overall experience possible.
Frequently Asked Questions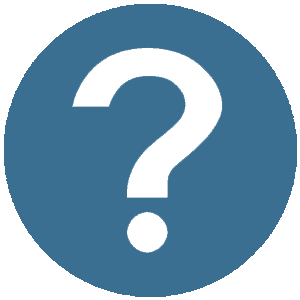 Meet The Author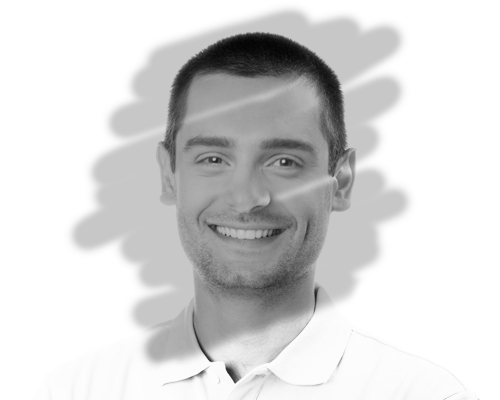 Robert Sammut
Trading Coach
Robert has consulted for our website for five years and is a well-established member of the team. While he is passionate about the site, most of Robert's time is focused on his current position as CEO of a professional coaching company.
Related Pages
Popular Pages

Other Investing

More Info