Kenyan Traders Guide
Updated Feb, 2020
Category - World
37

Views Today
When you think of Kenya, probably the first thing that will spring to your mind is wildlife, especially as it was once the home of big game hunting and with high revenue achieved from the resulting tourism. Modern Kenya's economy is more concerned with its major industries which include forestry, agriculture, mining, fishing and most recently, the provision of financial services.
Kenya has been something of a late starter in terms of binary options trading. However, it is slowly taking the interest of those lucky enough to have sufficient disposable income to invest. Many people are naturally intrigued by the prospect of its simplicity, while others have decided that binary options will add a bit of diversity or excitement to their existing portfolios.
It is entirely legal for you as a Kenyan citizen to trade in binary options. However, one of the most challenging tasks for the resident of an unregulated country like Kenya is deciding which offshore broker is going to be suitable and safe for you. This is where we come in, by explaining ways to differentiate between a good or a bad broker and reviewing multiple brokers that we think will suit you.
In this article, you will learn:
The difference between a good and a bad broker
What fees and taxes you will be required to pay
How we make our bespoke broker recommendations
Traders in Kenya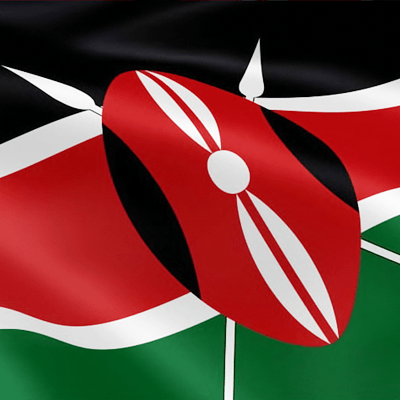 Although this is likely to change as the current Kenyan Government gains more stability, at present, there are no licensed binary options brokers in Kenya and no regulatory bodies to control which offshore operators its residents can trade with. Naturally, this could easily lead to many unwitting potential traders being open to scammers. One of the reasons we have put this guide together is to prevent that from happening and to give you an idea of what you should expect from a good binary options broker.
Licensing And Regulation
Genuine binary options traders are required to hold a license to offer their products to Kenyan citizens. As there are no local brokers in your country, you will need to trade with an offshore broker. As a Kenyan citizen, you have total freedom of choice, but we do recommend that you select from those licensed under one of the more strict authorities for your protection.
Broker Bonuses
Some brokers may offer you a "welcome bonus" and it would be right to say that these do sometimes appear to be very tempting. However, bonuses will always come with terms and conditions, some of which may prove to be very restrictive. We strongly suggest you make yourself thoroughly familiar with the requirements before signing up. Always beware of any unsolicited approach by a broker offering something too good to be true; it probably is.
Mobile Trading
Some brokers have mobile-optimised websites and others rely on a downloadable App. If you intend to trade from a mobile device, always check that your phone or tablet is suitable and that you have a sufficiently reliable Internet connection to conduct your business in this way. Many binary options involve short-lived trades making it vital to connect quickly and easily with your broker site at all times. We feel this is very important to modern traders and it is a subject covered in our broker reviews.
Customer Service
Not all brokers are equal, where customer support is concerned. Although it may not seem too important to start with, if you have a query or problem, you will want to receive a knowledgeable response as quickly as possible. We recommend avoiding any broker that does not offer either a toll-free phone number or live chat facility for a reasonable amount of time, every day of the week.
Todays Top Traders
| | | | |
| --- | --- | --- | --- |
| Trader | Broker | Asset | Profit |
Broker Fees And Tax
Any binary options broker will charge fees, but the most important thing is that these are made clear to you at the outset. A well-regulated broker will supply the information within its website and offer transparency concerning all fees applicable to your account in various situations.
At a minimum, you must expect to pay either a fixed or percentage charge for every trade and there can be further fees if you have an overnight option. Most brokers do offer a free deposit facility, but there may be a cost attached to certain types of withdrawal and for currency exchange, where applicable. Always check the T&Cs before you commence trading.
Concerning personal taxation on any profits you make, the directive issued by the Kenyan Government includes this guideline: "Individual Income Tax is charged for each year of income on all the income of a person, whether resident or non-resident, which accrued in or was derived from Kenya." You will, therefore, be required to keep records of all binary options trading transactions for every tax year. Current income tax levels vary between 10% and 30% on a sliding scale basis.
Kenyan Licencing
The majority of financial matters in Kenya are regulated under the jurisdiction of the Capital Markets Authority (CMA). However, at the time of writing, the CMA does not operate any form of licensing or regulation that relates directly to binary options. There is an expectation that this will change in the reasonably near future and you are advised to check the facts before you commence trading.
Our advice for you currently, would be to trade with an offshore broker that operates under the regulation of one of the following authorities, which are known to be strict and therefore offer you a higher level of protection:
EU Countries (MiFID)
UK (FCA)
Cyprus (CySEC)
Australia (ASIC)
United States (CFTC)
A broker operating under any of these authorities is obliged to display the appropriate logo and should provide you with a link to view its licence, which we recommend you do.
While there is nothing to stop you trading with offshore brokers that operate under other authorities, their reliability cannot be gauged so readily and you could potentially end up in difficulties if you have an unpleasant experience with one of them.
Our advice for you, would be to trade with an offshore broker that operates under the regulation of one of the recognised authorities.
Trending Pages
How we Recommend Brokers
In a country that is so newly-introduced to binary options and where there are currently no local brokers or regulatory bodies, we make our selections very carefully. The priority would be to select brokers that have a good knowledge of Kenya and can provide a safe and secure environment for potential traders. We also deem essential a customer support provider that can be contacted during your usual trading hours and can communicate in a language you understand.
Our priority is to select brokers that are licensed in a jurisdiction which employs stringent regulation and can exhibit ethical conduct and adherence to the law. A secure website, data protection and encrypted payments are usually required under the best authorities, as is evidence that the broker is financially stable and able to honour payouts at all times.
In terms of usability, we select brokers which provide help guides and a free test platform that is not time-limited. Never feel pressured by a broker into investing real money until you are entirely ready to do so. Also, as an increasing number of Kenyan citizens now own modern mobile devices, we ensure that the broker provides either a mobile-optimised website or a secure App which allows access to all features of its main site. Our aim is always to supply you with recommendations that will make your first binary options trading experience a good one.
Frequently Asked Questions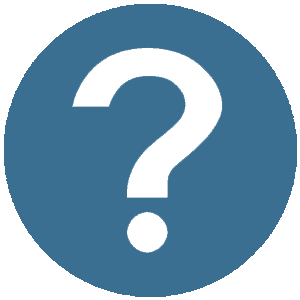 Meet The Author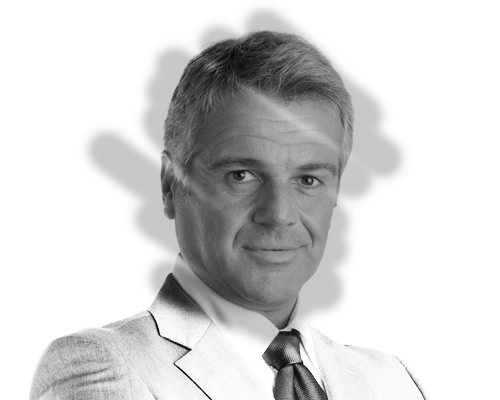 Jacob Bailey
Market Analyst
Jacob has been an author for us since our launch in 2012. He has over forty years' experience in the financial sector and has held a variety of positions within financial services corporations and venture capitalist organisations.
Popular Pages
Popular Pages

Other Investing

More Info