Malaysian Traders Guide
Updated May, 2020
Category - World
77

Views Today
Malaysia has rightfully gained its place as one of the Top-10 holiday destinations in the world. No doubt this is partly on account of the sheer diversity of the country, which offers an eclectic mix of vibrant modern cities and faultlessly clean beaches; all contained within what is considered one of the most tourist-friendly places in the world.
Citizens of modern Malaysia, enjoy a very comfortable standard of living, with a decent level of disposable income; undoubtedly one of the reasons that day trading has become a much more common pastime there. Binary options have become a particular favourite amongst younger Malaysians, because they represent a fast-paced way to trade and because it is readily accessible from mobile devices.
Our guides are aimed to assist both newcomers and those who wish to add binaries to an existing portfolio. We aim to give an overview of the situation for your country, as well as guidance on choosing a suitable, legitimate broker and providing reviews of the brokers we consider you may want to shortlist.
In this article, you will learn:
About Malaysian licensing and regulation
The brokers which are most suitable for Malaysians
How you can trade using your mobile device
Traders in Malaysia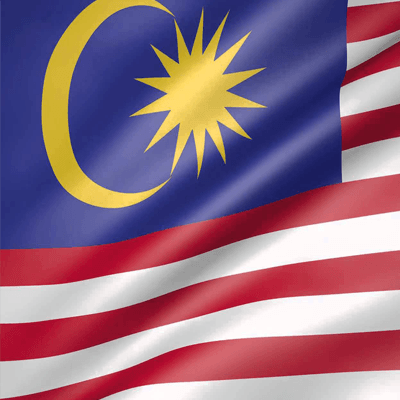 While quietly becoming one of the wealthiest countries in the Asia-Pacific region and the world, Malaysia has allowed its citizens' freedom to trade in any financial product, with little or no restriction. This relaxed attitude to trading makes it easy to see why binary options have seen a big Malaysian growth spurt over the last few years. Although you have this freedom, you should use it wisely. So-called 'golden' opportunities are rarely that and to avoid disappointment, choose a broker armed with knowledge.
Mobile Trading
One of the reasons binary options are so prevalent in Malaysia is their speed and simplicity. They are an ideal trading tool for fast-paced modern life and with no need for extensive research to get started. What is more, the majority of brokers offer outstanding mobile device services as well. These usually come in the form of a mobile-optimised website, or a downloadable App, occasionally both are available. A modern device and reliable Wi-Fi connection are essential to reap the benefits.
Free Demo Platforms
Demo platforms are essential to new traders and can have their uses even if you are already an experienced one. A 'free' opportunity should be precisely that, no payment required, no time constraint and no pressure on you to start investing real money. Any broker that does not meet those standards should not be deemed worthy of your patronage.
Good Payouts
Brokers will usually advertise a payout percentage and you may see figures that vary between 75% and occasionally as high as 95%. The higher numbers are often 'best case scenario' data, otherwise known as 'headlines'. What you need to know is that you are not always going to receive the same payout percentage and you will need to do some homework based on different figures to see the accurate picture.
Customer Support
It is particularly crucial if you are new to this type of trading to select a broker who can offer adequate support to its clients. Support does not necessarily mean someone available to answer a phone 24/7 (although that is important too), it is more about detailed FAQs, extensive help guides and a full-function demo platform, which you can access without committing financially.
Todays Top Traders
| | | | |
| --- | --- | --- | --- |
| Trader | Broker | Asset | Profit |
Broker Fees And Tax
Broker fees are variable, but all CySEC regulated operators are required to make any fees you may encounter clear before you sign up with them and commence trading. There will be either a per-trade fixed fee or a commission-based cost to take into account. You may also need to consider if the broker levies charges for other services including withdrawals and conversion to the Malaysian currency (MYR).
Assuming that you are not a professional trader, your Income Tax liability is assessed on a sliding scale. The amount you pay will vary from 0% to 28% depending on the total income over a 12-month period. Any profit you make from trading in binary options will count as a part of that and must be declared.
It is therefore crucial that you maintain a comprehensive record of all trading transactions, regardless of whether you made a profit or loss. There are substantial financial penalties for tax avoidance including a fine of 20,000 MYR and 300% of the undeclared tax owing.
Malaysian Licencing
The highest financial authority in the country is Bank Negara, which keeps a close eye on commercial activities and the country's economy. It does not explicitly regulate binary options, although it does have certain constraints of which traders need to be aware. Bank Negara also makes recommendations to those considering this form of trading. These are the main things you need to be mindful of:
The maximum transaction amount you can make, without obtaining Bank Negara's permission is 10,000 ringgit (MYR)
All profits from binary options trading must be declared as income
Only CySec licensed brokers are recommended for Malaysian citizens
CySEC (The Cyprus Securities and Exchange Commission) was the first authority to recognise binary options as a valid financial product and to regulate them from 2008. You should also be aware that some devious brokers mention this on their website, but are not legitimately CySEC licensed. Any that are correctly licensed will display a logo and a unique 5-digit code, which is verifiable on the CySEC website.
One of the reasons binary options are so prevalent in Malaysia is their speed and simplicity.
Trending Pages
How we Recommend Brokers
Sometimes the task of selecting suitable brokers for a particular country can be tough, but for Malaysian residents, it is more straightforward. While you are legally allowed to trade with any offshore broker of your choice, the top financial authority in your country offers sound advice, so that is where we will begin. Our team of expert reviewers will seek out the best licensed binary options brokers and assess them on many different factors. Two great brokers to help you get started with binary trading are Olymp Trade and IQ Option, both offer a feature-rich experience.
Number one on the list is confirmation of licensing, which is easy for CySEC as the licence number must be displayed on the broker's website and verified via CySEC's licensing site. At the same time as this, we also ensure that the broker has not incurred penalties for unethical practices, or received warnings for misconduct. Security comes next and CySEC brokers are required to provide a safe website and have a minimum of 128-Bit encryption in place for sensitive or financial transactions.
Now we get to the parts that may interest you more, firstly assets and payouts. We like to see our recommended brokers offering a diversity of asset types for you to trade and to display a realistic payout percentage. We expect full transparency where fees are concerned, so you will not get any nasty surprises and a generally 'friendly' feel to the broker. By that we mean, how approachable they are and how much assistance they offer for you to achieve success, after all a successful trader will be back to trade again.
Frequently Asked Questions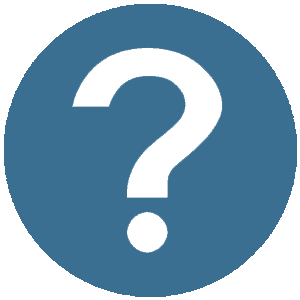 Meet The Author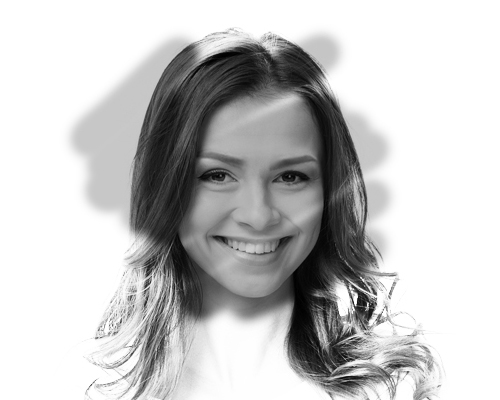 Shelly Burns
Broker Specialist
Shelly is proud of her current position as Head of Brand for a well-known organisation that owns several brokerages in the trading sector. She's consulted for us since 2015 and readers can benefit from her insider knowledge of how brokers work.
Related Pages
Popular Pages

Other Investing

More Info