Swiss Traders Guide
Updated May, 2020
Category - World
34

Views Today
Trading binary options in Switzerland is a popular choice with many looking to make an income. With the Swiss economies reliance on the financial markets, trading is not only approved but also encouraged. More and more online traders are turning to binary options trading as a way to get involved in the online markets and make extra cash.
There are many reasons to choose online trading as a way to make an additional income. Not only is it extremely accessible thanks to new technologies, like mobile, but there are also increasingly more and more deals on offer. Choose from welcome bonuses, educational tools to become a better trader, and many other features and benefits.
While there are a whole host of Swiss and international brokers to choose from, you need to exercise caution. Most critically, you need to make sure that the broker is reliable and trustworthy. That is where we can help. We rate and review binary options brokers to ensure that you make the right decision.
In this article, you will learn:
The brokers best suited to your needs
What local payment methods are accepted
Taxes and fees that apply to CH residents
Traders in Switzerland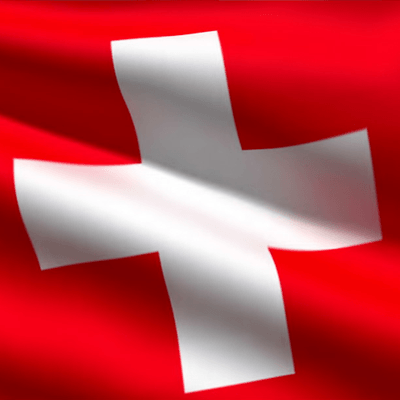 There are many benefits to using a Swiss binary options broker. A local broker will have Swiss licensing and regulation and offer benefits to encourage new traders to open accounts. These benefits will include:
Education Tools
As new traders, your first foray into binary options trading can be a little strange. Especially if you aren't entirely sure what you are doing. Understanding the difference between a simple Call/Put option and a Ladder Pair can be a little tricky, to begin. Many sites offer videos, explanations and tools that can help the reader understand the terminology and various trading techniques available. If used correctly these tools will help you to develop your trading skills and make your experience a much better one.
Welcome Bonuses
With so much competition in the market place, brokers need to find new ways to encourage you to open an account. That's where the welcome bonus comes into play. As the name suggests, it is a bonus paid to those who open up a new account. Sometimes it can be a no deposit bonus to allow you to carry out the first trade or two free. Other times it is a deposit bonus of some form.
Demo Account
The demo account allows you to trade on a virtual platform using virtual funds. It is particularly useful when trading in an unfamiliar environment. The demo platform is only a simulated version of the live trading site. It will give you an excellent introduction to the platform though and the various functions required to trade.
Customer Service
If you are new to trading, you may have more call for customer service than someone who knows their way around a platform. If you have any questions, queries or issues, you will want to be able to get them answered quickly and efficiently. Make sure that there are comprehensive ways in which to get hold of someone when you need to. If you are unsure, send them a test email or pick up the phone and see how long it takes to deal with your enquiry.
Todays Top Traders
| | | | |
| --- | --- | --- | --- |
| Trader | Broker | Asset | Profit |
Broker Fees And Tax
Tax in Switzerland is applied both locally and nationally. There are different taxes for the municipality, the canton (region) and federally. The level of income tax that you pay will depend on where you live. If binary options trading is your only income, and you are earning under the threshold for income tax, then you will not need to pay.
If you are earning over the threshold, or if it is a second income, then you will need to declare your earnings and pay tax on them. When keeping a record of your options transactions, you need to ensure that you offset the losses against the profits. Many brokers will be able to offer a detailed account of your transaction history which will help you with your self-assessment.
When it comes to fees, there are a few to consider, some larger than others. Of course, there is a commission fee for a successful trade. These fees get deducted at source from your winning payout and are a percentage of the cash that you have won. Then there are withdrawal fees, transaction fees and currency conversion fees. All of these will depend on your method of withdrawal and if you are converting currency. To keep these fees to a minimum, try to limit the number of withdrawals that you make. A fixed cost is usually charged so if you are making small withdrawals; often, you will face more charges.
Swiss Licencing
The Swiss economy relies heavily on the financial sector. Therefore, they work hard to protect these interests. Binary options trading is welcome, but it is regulated. Every broker must be licensed by the SFMSA (Swiss Financial Market Supervisory Authority). The SFMSA is a government body although they operate independently of the government. They also work in conjunction with Swiss PolyReg which is a self-regulatory body. Although Switzerland is not an EU country, many of its brokers also seek EU regulation, mainly because it enables them to offer this licensing to reassure European brokers.
If choosing a non-Swiss broker then you need to ensure that they carry the appropriate licensing symbols. Look out for one of these:
CySEC (Cyprus)
BiFAN (Germany)
FCA (UK)
MiFID (EU)
CONSOB (Italy)
Then there are those that are further afield like:
ASIC (Australia)
CFTC (USA)
These tend to be the more recognised regulatory bodies. Many excellent international brokers offer their services to Swiss residents; however, you need to ensure that they are regulated and offer vital assets. International brokers may not offer local Swiss assets such as the Swiss Franc.
With the Swiss economies reliance on the financial markets, trading is approved and also encouraged.
Trending Pages
How we Recommend Brokers
If we were to count up all the brokers that exist in the world, then we would be here all day. There are hundreds, if not thousands. Some of them are market leading, healthy, well established and reliable with years of successful trading experience. Others are less desirable, and you should avoid them at all costs. How do you tell which is which though and how do you select the best broker among them all? Well, that is what we do. Our job is to make your trading experience a happy and successful one.
Our team of experienced experts consists of binary options traders and financial experts. Between them they scour the market looking for the best. To get a balanced picture, and to analyse each broker accordingly, they use their experience to place trades and draw from their own experience. They look at every aspect of trading.
What assets does the broker offer and is their website easy to use and optimised for mobile trading? What sort of welcome bonuses do they offer new traders and how accessible is their customer service department? They seek the answers to all of this and more and then present their findings in detailed reviews. We rate each broker on the most important criteria then all you need to is choose the one that best fits your requirements.
Frequently Asked Questions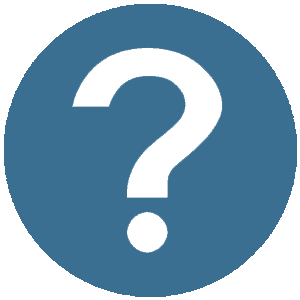 Meet The Author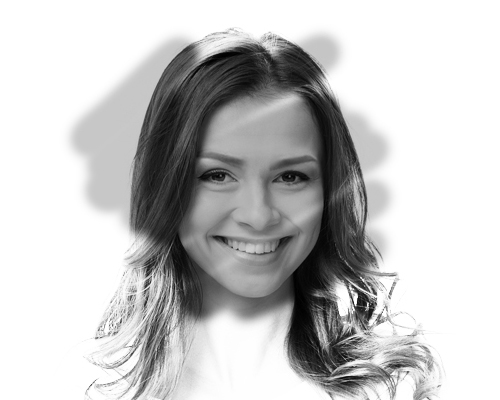 Shelly Burns
Broker Specialist
Shelly is proud of her current position as Head of Brand for a well-known organisation that owns several brokerages in the trading sector. She's consulted for us since 2015 and readers can benefit from her insider knowledge of how brokers work.
Related Pages
Popular Pages

Other Investing

More Info