Pakistani Traders Guide
Updated Feb, 2020
Category - World
43

Views Today
Pakistan aka 'The Land of the Pure' is a country full of surprises which include the world's largest hand-planted forest and the magnificent Faisal Mosque. Some Pakistani people are equally epic including Babar Iqbal who became a Microsoft Certified Professional at the age of nine! Now, Dr Iqbal, he has made it his life's work to bring education and technology to the less-privileged.
Pakistan is host to the fourth-largest internet system in the world with many making a good living from various forms of trading. It is entirely legal to trade binary options, but Pakistan does not have a licensing system. Therefore, you will need to access an offshore broker for your trading activities and this is where we hope to assist you.
In Pakistan, if you abide by Sharia laws, then you will be aware that you are not permitted to earn interest on your investments and you will need to find a broker which offers an 'Islamic' account. Pakistani authorities also require that you trade only with brokers licensed by one of the best jurisdictions. It can be a more difficult task to find a reputable and fully compliant broker, but they are out there.
In this article, you will learn:
Legitimate binary trading for Pakistan residents
Your commitments in terms of taxes and fees
How we select brokers for Pakistani Traders
Traders in Pakistan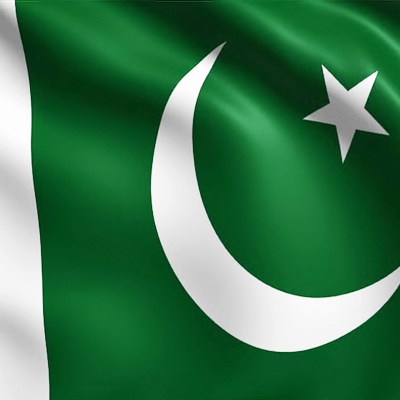 Those of you based in Pakistan who wish to trade in binary options are required to do so under Sharia law, which means complying with a slightly different set of rules to residents in many other countries. For example, you are not permitted to hold an account which will accrue interest, thus precluding individual brokers who charge or add interest for specific services.
Licensing And Regulations
We cannot stress strongly enough that the requirements for citizens of Pakistan are more stringent than many others. Although trading in binary options is legal, there are no 'local' brokers and some fairly strict rules that must be observed by you. We aim to cover further details on those throughout this guide, but the first objective is to seek out an Islamic-compliant account.
Assets And Trades
While it is always a bonus to have a wide variety of assets and trade types to choose from, you also need to be aware of those that are Haram (forbidden) to you. These specifically include trades which involve cryptocurrencies, as well as certain other standard currencies including ZAR (South African Rand), TRY (Turkish Lira) and MXN (Mexican Peso), amongst others. Also, any account you operate must neither accrue interest nor have interest charged for any broker services.
Demo Account
For Pakistan residents, it is vital to select an Islamic broker that can provide you with a suitable demo account. This service should be provided free of charge and be able to demonstrate to you that your unique needs and requirements are met in full. As this may take you time to establish, always opt for one which does not have a trial period and to not accept any attempt to push you into making decisions.
Customer Support
Although it may be the last thing on your mind when you are considering trading in binary options, for residents of Pakistan customer support is a particularly vital factor. Other than the standard options, such as toll-free telephone service, live chat and web-form options, you need assistance that is specifically knowledgeable about Islamic accounts and trading under Sharia laws.
Todays Top Traders
| | | | |
| --- | --- | --- | --- |
| Trader | Broker | Asset | Profit |
Broker Fees And Tax
It is perfectly normal for a binary options broker to charge fees for certain services connected with the operation of a trading account. However, you will need to expect additional fixed fees covering the cost of specific transactions, such as overnight trades, because the broker cannot add the common interest under Islamic account rules. Additionally, the spreads on offer will be different for Islamic accounts, mainly if you use leverage.
The taxation system in Pakistan is exceptionally complex and will also vary from region to region. Generally speaking, an income of any type is subject to Income Tax on a sliding scale basis, although the current tax laws do not define profits from binary options trading as an income unless you are a professional trader.
However, rules can change rapidly, so we strongly recommend that you keep detailed records of all trading. Not only as a safety net for tax purposes, you will also find it a useful tool as you develop your trading strategy.
Pakistani Licencing
Pakistan does not operate a licensing system for binary options brokers. However, as Sharia laws apply, any broker you sign up with must be able to provide an Islamic account and to comply with the licensing regulations associated with one of the jurisdictions listed below:
UK (FCA)
Cyprus (CySEC)
Australia (ASIC)
EU Countries (MiFID)
Binary options brokers from one of these countries are then obliged to operate your account in such a way that it fulfils Halal requirements.
Although finding a suitable binary options broker for those living in Pakistan can prove more challenging, we always aim to please.
Trending Pages
How we Recommend Brokers
In situations where a particular country has stringent requirements, our methodology for selecting suitable brokers has to change a little from the normal process. In Pakistan, there are two specific prerequisites; firstly, your broker must be able to offer a service which is in keeping with Sharia law and secondly, observe licensing under one of the four jurisdictions we mentioned above. While this may initially appear to reduce the list, those who can tick all the boxes will be more than worthy of your attention.
Having drawn up a shortlist of brokers that can fully comply with the No Riba requirements, we then complete a thorough check, based against many other criteria we feel are essential to binary options traders. The list is not exhaustive but will always include the broker's ability to adequately service any country where it offers binary options trading facilities. On that point, we confirm licensing complicity and also do additional checks to ensure that the broker is not going to be charging you excessively for the provision of an Islamic account.
Our panel of experts will then go through other essential matters such as access to a suitable (free) demo account, the availability of a Sharia-specific FAQ section or Help Guide, well-informed account managers and an excellent customer support network. Accessibility for mobile clients and a secure environment, especially for sensitive data and financial transactions, rates equally high on our list of must-haves. Although finding a suitable binary options broker for those living in Pakistan can prove more challenging, we always aim to please and to select only those brokers which can offer you an excellent all-round experience.
Frequently Asked Questions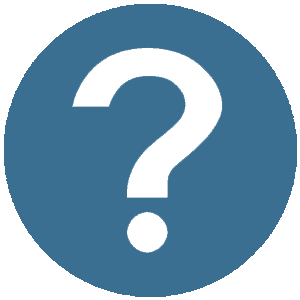 Meet The Author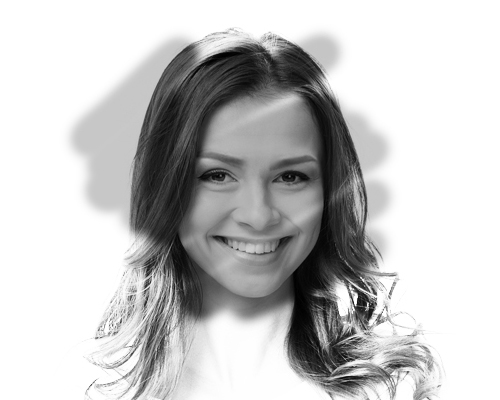 Shelly Burns
Broker Specialist
Shelly is proud of her current position as Head of Brand for a well-known organisation that owns several brokerages in the trading sector. She's consulted for us since 2015 and readers can benefit from her insider knowledge of how brokers work.
Popular Pages
Popular Pages

Other Investing

More Info