Russian Traders Guide
Updated May, 2020
Category - World
34

Views Today
Binary options in Russia has become increasingly popular in recent years as more and more investors seek to enter the market place. With this comes questions around the legalities and regulations of trading binary options for Russians and whether it is legal to trade according to Russian law.
Now there are some reasons that Russian traders prefer to trade with local Russian brokers and factors that many prefer to use international brokers, and in this guide, we seek to answer these questions for you. By using our knowledge of the countries regulated status and the various tax and other implications, we will answer any questions you may have.
Our team have extensive knowledge of the Russian binary options market and the various laws that apply to trade in Russia. Our experts have searched the web looking for the best brokers to trade with, and we bring you only those with international licenses that are legally allowed to offer their services.
In this article, you will learn:
The brokers best suited to your needs
What local payment methods are accepted
Taxes and fees that apply to RU residents
Traders in Russia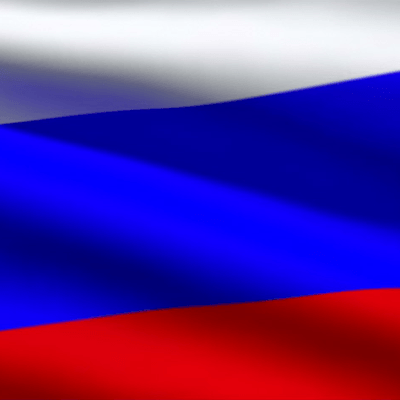 Binary options traders in Russia don't specifically have to open an account to trade with a Russian broker although the federal government prefers this option. They are however legally entitled to trade with any licensed international broker. To protect themselves from new scrutiny and legislation the Russian government is seeking to restrict the outflow of cash from Russia and to impose laws that oversee and restrict tax evasion.
For this reason, many Russians prefer to trade locally with local Russian brokers who are regulated by the federal government. Another impact of using an international broker is the transfer back of cash and the cost implications of this. Using a local Russian broker means that traders avoid these surplus charges. Whether you choose to use a local Russian broker or an international one, of what factors should you be aware?
Licensing And Regulation
Don't get your fingers burnt by trading with a broker that is not licensed or regulated. You could end up losing a lot of money. Find one that is regulated by the Russian regulatory body or a well-known one like CySEC.
Decent Mobile Trading
We lead busy lives and therefore can't be tied to a computer all day while trading. Being able to trade on the move is critical. If you are looking for a new broker, then you need to check what mobile solutions they offer.
Good Customer Support
If you are using a foreign broker, it is even more critical that they offer excellent customer support and that it is available in Russian. Most good brokers offer a multi-lingual support service and a number of ways to contact them.
Free Demo Account
Try before you buy from a broker by using their demo account. This way you can ready to go when you finally use the live system. A no deposit bonus is an alternative method to try the platform before you risk your own money.
Whether you prefer to trade with a local Russian broker or if you fancy an international alternative, the critical thing is to check them out first. Both offer some excellent options that will make your trading experience a pleasant and hopefully, profitable one.
Todays Top Traders
| | | | |
| --- | --- | --- | --- |
| Trader | Broker | Asset | Profit |
Broker Fees And Tax
Even local Russian brokers have felt the increased pressure of taxation from the Russian government and for this reason, choose to seek regulation outside of Russia. Profits are taxable if you are trading with a local Russian binary options broker. To avoid paying this tax, many traders find an alternative broker where they aren't liable for such issues.
More than 30 billion dollars of Russian investors' money has been invested in Cyprus, a popular choice with many traders. The country is a popular location for many Russian brokers due to the low investment, tax-friendly environment. Many Russians send their money to offshore bank accounts to avoid Russian taxes. These offshore accounts are what the Russian government is focusing its crackdown.
Now while Russians can choose to trade with international brokers when withdrawing funds to their Russian bank accounts or credit cards they can experience high fees. There are limitations to how much money can be invested in Russia by way of what can be sent in foreign currency deposits.
Bank transfers from certain foreign banks or countries are illegal under Russian law, and therefore traders have to look at ways of investing without incurring huge penalties. Our recommendations seek to help those looking for the most economical means of binary trading Russia residents included.
Russian Licencing
Now while no legal issue restricts Russian citizens opening up bank accounts or other financial accounts outside of Russia, the government's mission to increase their tax surplus means that they are determined to crack down on offshore banking and regulate trading companies. The federal government are also looking to impose greater sanctions of trading within Russia and to stop the outflow of capital from the country.
The drive to stem the flow of capital out of Russia will mean that local Russian binary options brokers will face greater legislation and increased scrutiny. For this reason, Russian traders may prefer to seek to trade with a non-Russian broker preferring a reputable, licensed, international broker. These international traders are usually registered in countries that have reduced regulations and lower tax requirements.
Not only do our recommended brokers have the best benefits for binary trading, but Russian based traders can also be assured that they are not an outlet of a much larger firm that offers high-risk investments under the veil of being a local broker.
The only real restriction to clients wanting to trade binary options in Russia are the regulations placed on foreign deposits and withdrawals. According to Russian law, it is illegal to transfer funds to certain foreign banks or countries; however, our traders are fully licensed and only operate in the markets that it is legal to do so. We're confident this problem won't exist when using a Russian licenced broker.
Most good brokers offer a multi-lingual support service and a number of ways to contact them.
Trending Pages
How we Recommend Brokers
It is up to the investor as to whether they choose to trade locally with a Russian broker and risk increased sanctions or to choose a non-Russian broker and risk more regulations being imposed on trading offshore. With the increased taxes and depreciating rouble, it is becoming less profitable to trade with a Russian broker, and many investors prefer an international option.
That said binary options in Russia continues to increase in popularity and there are still profits to be made. Our job is to make your experience a more beneficial one by reviewing and rating brokers across the market.
Our broker ratings and reviews take into account every aspect of trading and what each broker has to offer including:
Licensing and eligibility to trade - We only bring you brokers that have the correct licensing and operate within regulations and legislation
Ease of Use - How easy it is to open an account and to navigate the trading platform. Is the mobile version user-friendly?
Bonuses and incentives - Do they offer good bonuses, a good payout and what other rewards are available?
VIP / Premium traders - We look at the higher end accounts and what they have to offer and how they compare to other offerings available
Demo accounts - Does the broker provide a demo account and is it easy to use? We also examine the criteria for using it
Customer support - Is their customer support available in multiple languages and are they easy to get hold of using a variety of options?
When we review binary options brokers in Russia, it is no different from any other country. Our reviews get put together relying on our extensive knowledge and experience of the Russian market. Our team of experts have many years of trading experience between them and know what to look out for when it comes to brokers. Our commitment is only to bring you the best brokers that the binary trading market place has to offer.
Frequently Asked Questions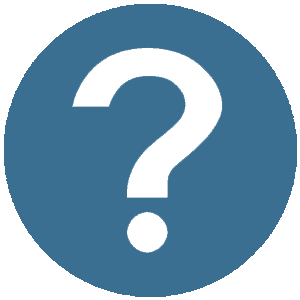 Meet The Author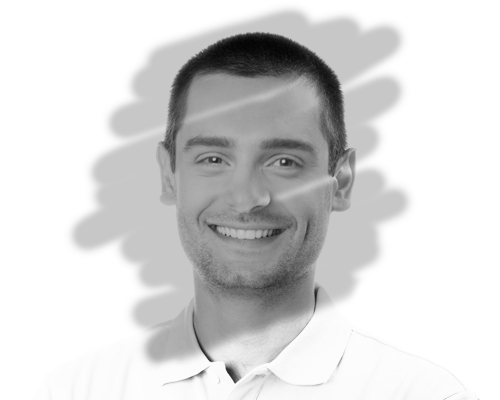 Robert Sammut
Trading Coach
Robert has consulted for our website for five years and is a well-established member of the team. While he is passionate about the site, most of Robert's time is focused on his current position as CEO of a professional coaching company.
Related Pages
Popular Pages

Other Investing

More Info