How to Avoid Online Trading Scams
Updated May, 2022
39

Views Today
Identifying the difference between a legit opportunity and a scam can be hard. Often these schemes are so convincing that they resemble real companies. There are differences, however, and by carrying out some research, you will be able to identify those trading brokers and services that are legitimate and those that you should avoid.
From the licensing to whether they offer a demo platform to carry out "practise trading" with virtual money, there are critical differences between the real thing and those that will leave a bitter taste and a big hole in your product. To make sure you get the best out of your trading experience it helps to know how to spot the difference.
Guide Summary


This guide explains how to spot and avoid common online scams such as fake companies, binary options rip-offs and identify the legitimate brokers that you can trust.


Binary options scams are common because of the growth in online trading, making it lucrative to set up fraudulent websites, designed to look like legitimate brokerage firms.


It is advisable to verify brokers before setting up an account and investing. Check they are licenced and be warier of companies that do not offer an active demo account.


You can also research brokers via searching their name on Google, check reviews and establish whether they have a good reputation or have been accused of unethical practices or scams.
A Typical Scam Example
There are a few investment scams to be wary of if you want to trade binary options, some more common than others. Many of them are operated online while others take place over the phone. In many instances, the trader starts their search online which returns many results; if you type the term "binary options broker" into Google, there are over a million search returns.
Now for every genuine company, there could be as many as ten fake websites claiming to be the real deal. Many of them are websites set up to look like brokers with all the terminology, graphics, customer testimonials and social media profiles (which are all fake). What the thieves do is encourage you to sign-up to the trading platforms, make a minimum deposit of $250 and then that's it, your money is gone.
In this example, there is no binary trading platform to use. Some brokers will go so far as to call you claiming to be a senior advisor and asking you to make a higher deposit. Now while it seems like they wouldn't get away with this for very long what they do is set up under multiple names so that they can scam lots of people in a short space of time.
Why Binary Scams Exist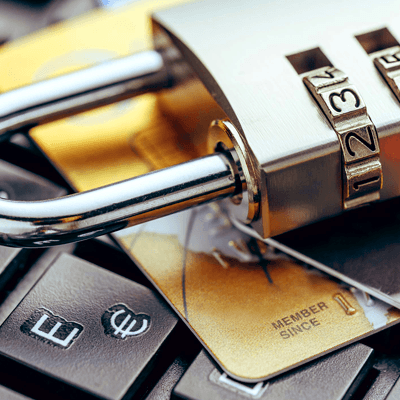 Like any scam or fraud activity, they exist because they are a method for dishonest people to make easy money. Since the introduction of binary trading, there have been people setting up fraudulent websites and conning people out of their money. As long as people are willing to part with their money, there will always be people that want to take it from you. Because the gains can be large with online trading people are willing to take high risk.
If the dishonest few want to make money quickly without any morals when it comes to ripping people off, they will use every trick in the book to make it happen. This particular industry is an easy target because all trading takes place online, is not always regulated and often people don't know how to spot the real thing from the fake.
Rogue binary options brokers even go so far as to ring people up offering them unbeatable deals if they make a deposit using a credit card or bank transfer, and guess what? Yes, you make your deposit never to see them again and, you lose money forever. Even worse, they use your personal information in identity theft scams, further causing harm.
How You Can Spot a Scam
If you know what you are looking for, then it becomes much easier to spot the genuine companies from the investment scams. Ask yourself this though "does it look too good to be true?" If the answer is yes, then it probably is too good to be true. If someone is promising to return $1,000 in 5 minutes for doing nothing, then be wary and probe further.
Check out the credentials of the company. If you can't find the broker listed on any of the popular review sites or there is little or no evidence that they are a real company then the chances they aren't. Be wary of companies offering the ability of trading binary options using signal providers or management services. This sector of the industry is high risk.
There are also lots of binary options trading scams that have been uncovered already, like the famous "Google Trader scams". These will come up like a beacon when searched in Google with lots of entries about them from disgruntled traders on various forums. Just typing the name into a search engine is often enough to discover if this particular options broker has been hitting the latest news headlines and is operating under false pretences.
Like any fake trading scam or fraudulent activity, they exist because they are a method for dishonest people to make money.
How to Avoid Being a Victim
There are a few simple steps that you can take to ensure that you don't become the victim of a binary options fraud. Firstly you need to ensure that any broker, robot software or signal service that you use are reputable. You can tell this from their licensing. Make sure they have Cyprus Securities and Exchange Commission (CySEC), Commodity Futures Trading Commission (CFTC) or other recognised licensing. Check their online reviews, feedback and whether there is an undeniable history of unethical trading.
The next step is to see whether they offer a free demo account. If you can sign up to a brokers platform and trade with a demo account before depositing any funds, this will give you a good idea as to whether it is a real broker or whether it is just a dummy website set up to take your money.
When it comes to phone calls that come from people claiming to be a senior adviser, then be very wary. If they are calling you with "a deal that is too good to miss", don't make any deposit. Calls like this are a common ruse, and they will ask you to make an investment that will disappear.
Now while there are risks and fraudulent websites out there, which you should avoid at all costs, this shouldn't deter you from trading the market. You need to ensure that you choose your broker wisely and that they are a licensed firm with an excellent online reputation so you dont pay the price for it later. For more help and advice on online scams or binary scams in general, please visit the resources below;
Meet The Author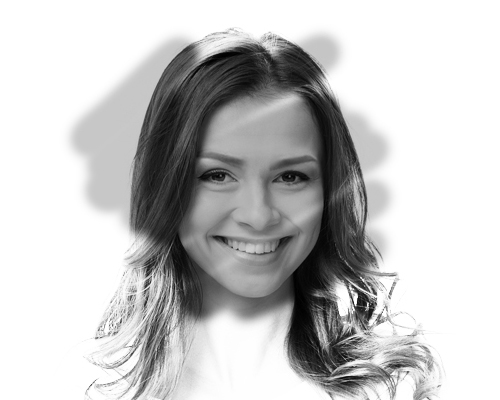 Shelly Burns
Broker Specialist
Shelly is proud of her current position as Head of Brand for a well-known organisation that owns several brokerages in the trading sector. She's consulted for us since 2015 and readers can benefit from her insider knowledge of how brokers work.
Related Pages