Top Rated Stocks Sites
Risk Warning
/
Ad Disclosure
Risk Warning: The products offered by the companies listed on this website carry a high level of risk and can result in the loss of all your funds. You should never risk money that you cannot afford to lose.
Ad Disclosure: Some of the links that you will find on this website are advertisements for which we do receive financial gain for referring new customers.
Stocks Sites in Singapore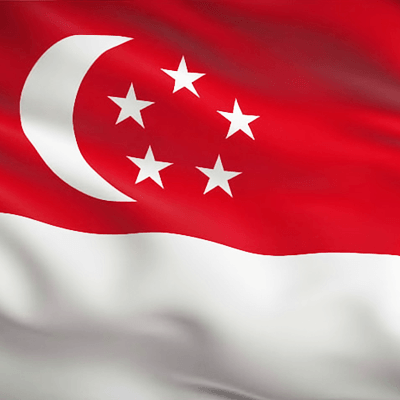 MoneySense is a Singaporean government department tasked with advising citizens on all matters financial and regulating businesses which offer commercial opportunities, including stockbrokers. Its website contains a whole wealth of information for both potential and experienced stock traders alike, but there are some other aspects of trading we think are also important:
Mobile Trading
Almost everyone has a mobile device these days and for many of you, it is your lifeline and chief source of access to the Internet. That is why most modern stockbrokers have invested substantially into the development of either mobile-optimised website accessibility or advanced apps, suited to the majority of mainstream devices. If mobile trading is essential for your lifestyle, this is an area well worthy of further research when you come to select a stockbroker.
Deals And Incentives
The majority of incentives offered to stock traders tend to come in the form of loyalty rewards, rather than as 'free money'. Stockbrokers in Singapore like to retain their client base and the incentives are mostly by way of lower fees, upgraded account facilities and free-to-use software, such as signals and indicators. No two brokers are alike though, so if you plan on trading regularly, look out for the deals that benefit you the most.
Diverse Asset Types
The assets accessible to you are another crucial matter to take into account. Some Singapore stockbrokers only offer investments on the SGX (Singapore Exchange) while others have US or UK stockmarket availability. There is no doubt that SGX options will cost you less in terms of trading costs, but you may find them limiting to your trading over time; certainly a factor to consider during your search for a broker.
Good Customer Support
As a Singapore resident, you will have experienced exposure to financial advice from the time you were at school, but support for a specific endeavour is a whole new subject. Some stockbrokers are more geared towards experienced traders, but others provide an entire 'further education' for those new to the world of stock trading. We always like to see brokers providing this type of overall help to clients, in addition to the customary points of contact in the event that you have a query or problem.
Broker Fees And Tax
Todays Top Traders
| | | | |
| --- | --- | --- | --- |
| Trader | Broker | Asset | Profit |
In Singapore, there are two main options for your stock trading account, CDP or Custodial. A CDP (Central Depository Account) holds all of the stocks purchased in your name, even if you have multiple broker accounts. You own them outright, meaning you have an entitlement to voting rights and receipt of annual reports for each. Understandably, a CDP account attracts additional fees, including higher per trade costs and monthly admin charges for 'housing' your stocks in a guaranteed safe environment.
A custodial account means that your stocks are held by a 'nominee' rather than in your name, which means that you will lose any voting rights and other company information as you are not technically the owner of the stock. Fees for this type of account are considerably lower in terms of individual trade costs and maintenance fees. Brokers are still required to keep your investment separate from their business funding but were the broker to become insolvent; the onus is on you to prove ownership.
In Singapore, any profit you make on trading activity, including annual dividend payments, is considered as income when assessing your tax liability. It is therefore essential that you maintain accurate accounts showing profit, loss and expenses and declare all profit to the IRAS (Inland Revenue Authority of Singapore). Failure to do so can result in hefty fines or even a prison sentence.
Singaporean Licencing
MAS, or 'The Monetary Authority of Singapore' to give it its full title, has overall control of the licensing, regulation and ongoing monitoring of all stockbrokers based in Singapore. It is governed by a board of directors, with Singapore's Minister of Finance as its Chairman and strives for "commitment to professionalism, integrity and fairness" for all matters financial.
Singapore is one of the most financially organised countries in the world, which in turn leads to a great deal of what you will think of as 'red tape'. However, it is essential to understand that all of the policies and procedures the Singaporean government enforces are there to protect you and your investment.
As well as brokers, stock traders must undergo a strictly controlled vetting procedure too and there are many things you must do, plus a list of essential documents to make available before you can open an account with a stockbroker:
A completed 'Trading Application Form'
A completed 'CDP Linkage Form'
Your NRIC card, or 11B and Passport for NSF applicants
Original documents verifying your name and current address
The quickest way is to visit the broker's offices, if convenient. A personal visit means the entire process can be completed in around an hour. Alternatively, you can undertake the process online, but it is more than likely going to take a few weeks before you can begin trading.
The task of selecting suitable brokers for a particular country is challenging, but for residents of Singapore, it is more straightforward.
How we Recommend Brokers
The task of selecting suitable brokers for a particular country is challenging, but for residents of Singapore, it is more straightforward. You are legally allowed to trade with any offshore broker of your choice, but the financial authorities in your country offer sound advice, so that is a good starting point. Our team of expert reviewers will seek out the best MAS-licensed stockbrokers and assess them on many different factors.
Number one on the list is confirmation of licensing, which is easy for the MAS as the broker's licence is displayed on the broker's website and easily verified using the MAS website. We also ensure that the stockbroker has not incurred penalties for misdemeanours, or received warnings for misconduct. Security comes next; MAS licensed brokers are required to provide a safe website and have high-level encryption in place for sensitive data and financial transactions.
Now we get to the part that may interest you more: assets, mobile trading and customer support. We always like to see our recommended brokers offering diverse asset types with a realistic fee structure in place and we also place a lot of emphasis on the reliability and functionality of mobile apps. Lastly, we look for excellent customer support in every respect and a generally 'friendly' approach from the broker. After all, a great all-round experience is more likely to help you achieve success.
Our Review Rating System (More Info)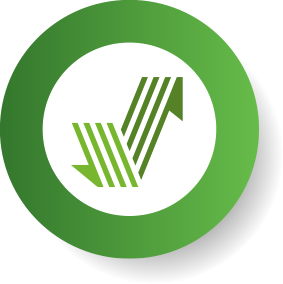 Account Types
Banking & Payouts
Bonuses & Promotions
Mobile Trading
Trade Types
Special Features
Customer Support
Expert Reviews
Meet The Author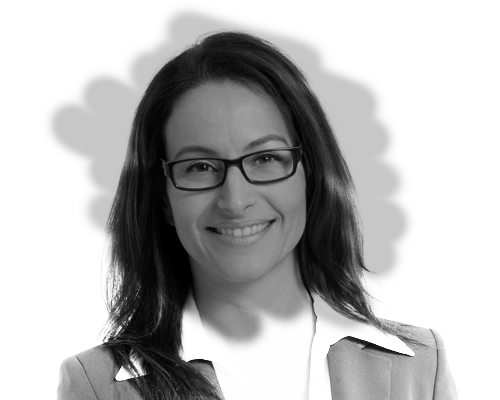 Marilyn Powell
Financial Analyst
Marilyn won't mind us saying she's our resident geek. She spends most of her time recommending various investments to her clients based on their financial goals and how risky an investment strategy they are interested in undertaking.
Related Pages
Investing News


Dec 10th, 2020 - 3:29 PM (GMT)


Dec 9th, 2020 - 4:48 PM (GMT)


Dec 9th, 2020 - 4:47 PM (GMT)