Top Rated Stocks Sites
Risk Warning
/
Ad Disclosure
Risk Warning: The products offered by the companies listed on this website carry a high level of risk and can result in the loss of all your funds. You should never risk money that you cannot afford to lose.
Ad Disclosure: Some of the links that you will find on this website are advertisements for which we do receive financial gain for referring new customers.
Stocks Sites in The USA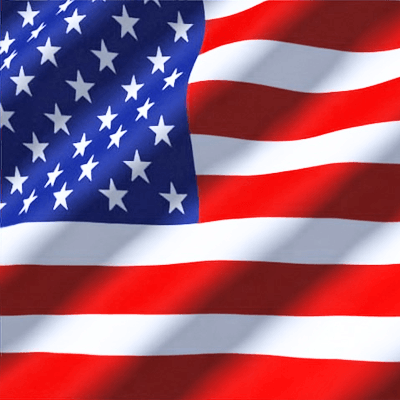 US stock traders are truly privileged to have their choice of so many high-quality stockbrokers. However, trying to narrow down which is right for you is not always an easy task, but detailed below are a few things we think may be worthy of your attention:
Mobile Trading
There are very few US stockbrokers who do not provide some level of mobile connectivity to your stock trading account. However, how you access it and the levels of functionality achievable can and do vary between brokers. If you are planning on doing the majority of your trading from a mobile device, this is almost certainly a deciding factor when seeking a broker. You will need a high-functioning mobile app, operating in real-time and always remember to check that you have a device capable of supporting it.
Deals And Incentives
It is commonplace in the US for stockbrokers to offer some form of incentive to attract and retain their client base. Deals and incentives vary considerably between brokers, so looking for an offer that complements your level and style of trading is important. For example, if you rely heavily on analytics to make trading decisions, then seek out a stockbroker that offers plenty of additional research tools, like signals within its fee structure. For those who prefer to take control themselves, then reduced commission for regular trading may prove of more benefit.
Diverse Asset Types
It is quite likely that you already have a fair idea of where your interests lie in terms of assets. If you intend to confine your trading to stocks listed on the NYSE or NASDAQ, then a homegrown US stockbroker is often best suited to those needs, but if your interests extend to worldwide stock exchange opportunities, then it is well worth taking a look at some of the more globally located brokers with a base in the US.
Good Customer Support
Although customer support is likely far from the top of your list, it is always worth taking a good look at this aspect of a stockbroker's operation. In our opinion, good customer support equates to support throughout your whole trading experience, which includes plenty of education, current information, transparent fee structures and of course, easy points of contact just in case you do ever experience difficulties.
Broker Fees And Tax
Todays Top Traders
| | | | |
| --- | --- | --- | --- |
| Trader | Broker | Asset | Profit |
Every stockbroker is a business in its own right and needs to generate an income sufficient to cover its running costs and make a profit. This is achieved from the fees paid by clients for the services it provides to them. As each stockbroker has specific business methodologies and fee structures, unfortunately, there is no fixed 'recipe' we can provide for the fees you might ultimately pay.
Generally speaking, there are three different types of brokerage accounts: full-service, discount and free. The first option being the most costly (around 10% pa of your total investment) due to the high level of expertise you have exposure to. This is why the majority of online stock traders tend to migrate to either a discount, or free brokerage service, which gives them more freedom of choice. Whilst individual trades are either discounted or at 0% commission, there are still various administration costs to take account of and a higher level of knowledge is required.
In the US, all profits made from your trading activities are taxable, so you must always ensure that you keep accurate accounts which must include profits, losses and trading expenses incurred. Although the regulations may vary slightly between different States, if you make a profit by selling stocks held for a short period you are liable for Income Tax and any longer-term investments will attract Capital Gains Tax.
American Licencing
Online stockbrokers who operate in the USA, whether homegrown or a global brokerage branch, are bound by US laws. For this sector, there are various bodies involved, all ultimately presided over by the US Congress. The basis of this relatively complex setup is protection for all concerned, the US economy, the stock exchanges, stockbrokers and you, the investor.
These are the main authorities you will come across:
SEC (Securities and Exchange Commission)
FINRA (Financial Industry Regulatory Authority)
SIPC (Securities Investor Protection Corporation)
The SEC answers directly to Congress and has jurisdiction over any organisation connected to the selling of financial instruments. As well as handling broker registration and the receipt of company reports, it has a powerful anti-fraud division, which even monitors marketing to ensure it is both legal and ethical.
FINRA is a self-regulatory body, but it holds a lot of power in the stock sector. It is wholly responsible for licensing stockbrokers, as well as presiding over the educational element they must undertake and dealing with investor complaints against them. The SIPC is a non-profit body which undertakes to administrate insolvency in the sector, thus protecting investor funds. You should also be aware that certain US states have additional regulators and this is always worth a quick check for your location.
Our broker reviews cover many different elements of an online stockbroker's operation, starting with the registration process and ending with the customer support you can expect.
How we Recommend Brokers
An investment into stock trading usually involves a substantial amount of money, in some cases, this might represent an investor's life savings, so we take our broker reviews very seriously. Our review panel consists of expert-level personnel, all with their own unique experiences of trading in many different markets across the world and are therefore well placed to make informed judgments.
Our broker reviews cover many different elements of an online stockbroker's operation, starting with the registration process and ending with the customer support you can expect. We break all of the main topics into separate sections and rate those individually, ending up with a final score for each stockbroker. Only the favoured few who show consistently high scores across the board make it onto our recommended list.
Whether you live in the US and are struggling to choose a trusted stockbroker, or just seeking more information on other topics related to stock trading, please feel free to explore more of the guides and reviews available on our website. You will find that they are all broken down into relevant sections and are very easy reading. For those of you from other parts of the world reading this, please check, we may have a country-specific guide for you too.
Our Review Rating System (More Info)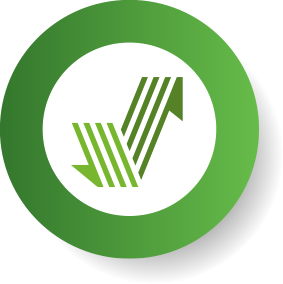 Account Types
Banking & Payouts
Bonuses & Promotions
Mobile Trading
Trade Types
Special Features
Customer Support
Expert Reviews
Meet The Author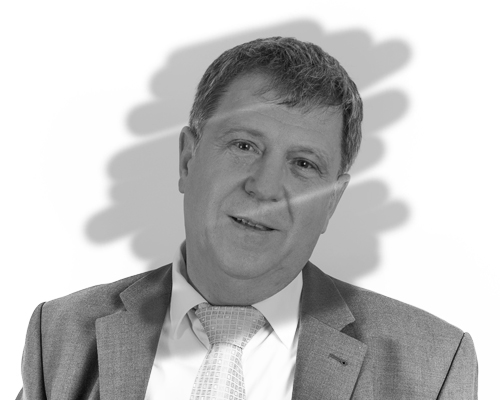 Alan Applegate
Investment Broker
Alan has worked as an investment broker who helps businesses find investors to fund their projects and operations. He's now joined our team as an author for the site, and we believe his 25 years experience will be priceless to our readers.
Related Pages
Investing News


Dec 10th, 2020 - 3:29 PM (GMT)


Dec 9th, 2020 - 4:48 PM (GMT)


Dec 9th, 2020 - 4:47 PM (GMT)