Canadian Traders Guide
Updated Feb, 2020
Category - World
32

Views Today
Canadian day traders are able to pursue their chosen investments safe in the knowledge that they are doing so legally. However, as a day trader, you are required to comply with a fairly lengthy set of rules laid out by the Canadian government and it is essential that you are fully familiar with them before you commence trading.
Canadian brokers are scrupulously regulated under a two-tier system and it is always the best option to select from the many available to you in your own country. That way you can be secure in the knowledge that you are trading legally and will have plenty of resources behind you should a situation arise that demands a rapid response and resolution.
Naturally, to sift through the hundreds of brokers available and ensure their legitimacy and ability to offer what you want can take a good amount of time, so this is where we come in. The information we supply in our guides will give you a good idea of what you should look for and our broker reviews will enable you to quickly put together a shortlist of those that are suitable.
In this article, you will learn:
All about Canadian investment brokers
How to comply with the rules for day traders
What taxes and fees you can expect to pay
Traders in Canada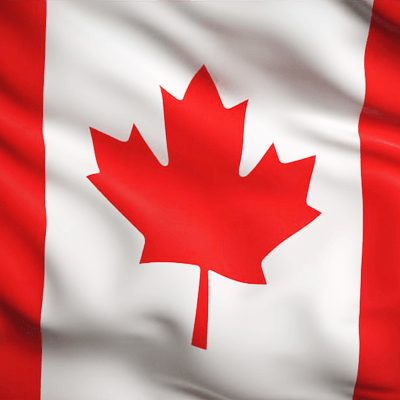 As you will see later in this guide, Canada has a high level of regulation in place for both brokers and investors. Choosing a Canadian-licensed operator will ensure peace of mind in terms of the safety of your investment. Now you can concentrate on some other aspects of a broker's services that are important to any day trader.
Mobile Trading
With the availability of WiFi services and the capabilities of modern mobile devices, fewer and fewer traders are confined to a static desk and a single computer. If you want to monitor your investments on the move, then a suitably robust and reliable mobile app or optimised website is essential. Almost every broker offers some level of mobile connectivity, but you should always check that it is suited to your type of trading as well as your mobile device.
Deals And Incentives
Rather than offering bonuses to lure clients to their sites, Canadian brokers have more subtle incentives. For example, if you are an 'active' trader, then some brokers will offer you a discounted fee per trade; a common denominator to classify active is 150 trades per month. However, the discount does not always apply to all assets and does vary from broker to broker, so you need to check the broker's T&Cs carefully.
Diverse Asset Types
It is possible that you may have a preference for particular assets, or that your trading style is such that you play the field and like to see as many as possible on offer. Either way, it is vital that you check with any brokers you are interested in to ensure that they are suitable. It could work out that low trading fees are a poor substitute for the availability of more assets, for example.
Good Customer Support
We cannot stress highly enough the importance of a good customer support team. Nobody anticipates having issues, but it is always good to know that if you do, there is a knowledgeable person at the end of a phone line who can deal with it promptly and professionally.
Todays Top Traders
| | | | |
| --- | --- | --- | --- |
| Trader | Broker | Asset | Profit |
Broker Fees And Tax
When you work out the 'true' cost of trading, you must take into account all aspects, including standard broker fees, commissions or charges incurred for administration, and the cost of any automated software you employ. You will also have a tax liability, which means you need to keep very precise accounts relating to your trading activities. Canadian day traders have the additional burden of complying with the 'superficial loss rule' which can have a big effect on overall profit if you get it wrong and of course, keeping accounts will take up your valuable trading time.
All brokers charge fees, but they each set their own levels and it is, therefore, your responsibility to check that they fit in with your strategies and intended level of trading. Where a 'discount' broker will offer much lower fixed fees per trade, you are likely to incur other costs for account administration or financial transactions. Commission-only brokers will offer better spreads, but the cost of each trade can soon mount up, especially if you are using leverage.
Personal tax is assessed on a sliding scale according to income and profit from any form of investment or trading is subject to taxation. We cannot emphasise strongly enough that Canada has very strict tax laws and heavy penalties for evasion. These laws are of particular importance to day traders because all trading accounts are individually monitored for "content and intent" by the CRA (Canadian Revenue Agency).
Canadian Licencing
Canadian licensing and regulation is a complex and detailed two-stage process. There are very strict requirements for brokers which encompass a certain level of education, a minimum of 12 months experience of working in an investment environment and the successful completion of exams. That part of the process is overseen by the Investment Industry Regulatory Organisation of Canada (IIROC).
Each broker has its licence issued by the securities commission appropriate to the Canadian province or territory in which it will carry out business. Once licensed, brokers are monitored for compliance by IIROC in accordance with the Recognition Orders supplied by the licence issuer. In total there are ten provinces and three territories which all issue licences, with the most active being:
OSC (Ontario Securities Commission)
ASC (Alberta Securities Commission)
Quebec (Autorite des Marches Financiers)
BCSC (British Columbia Securities Commission)
The terms of a broker's licence will vary according to the regulations put in place by the Commission responsible for issuing it. For this reason, you should always check out the terms of the licence, as potentially it may exclude certain assets or derivatives you are keen to trade. Although there has been some criticism regarding the complexity of this structure, you can see that the regulation and high compliance level of brokers licensed in Canada does make them very safe to trust your investment with.
Canadian day traders are able to pursue their chosen investments safe in the knowledge that they are doing so legally.
Trending Pages
How we Recommend Brokers
We will only recommend brokers to you once we have completed an extensive review covering every aspect of their business and how it is conducted. Our initial investigation will be concerned with licensing, checking that the broker is licensed in Canada and is not simply an offshore broker which offers services to Canadian citizens. We also check the broker's financial history to ensure that it shows evidence of overall stability and makes clear the ways client funds are protected.
In terms of the broker's website and mobile option, we check for speed as well as functionality and we also ensure that all personal or financial data is held under suitable encryption. We know that available assets are one of the most important things for you as a day trader, so we always ensure that there is a wide range on offer and that the terms of trading are fair and reasonable.
With regard to customer assistance, we like to see complete transparency of the broker's terms and conditions, extensive FAQs and help guides, especially those which relate to the rules you must follow as a Canadian day trader. We also ensure that customer support personnel are able to deal professionally with any issues that arise and that they are available by phone throughout all open trading hours.
Meet The Author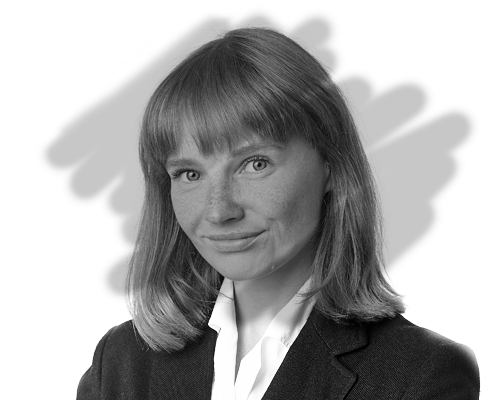 Emily Lanham
Trading Economist
Emily has written for us for 2 years, and with an education and career in economics, markets are something she understands. Working as a consultant for various financial institutions gives Emily the ability to devote a certain amount of her time to the site.
Related Pages
Popular Pages

Other Investing

More Info