Top Rated CFD Sites
Risk Warning
/
Ad Disclosure
Risk Warning: The products offered by the companies listed on this website carry a high level of risk and can result in the loss of all your funds. You should never risk money that you cannot afford to lose.
Ad Disclosure: Some of the links that you will find on this website are advertisements for which we do receive financial gain for referring new customers.
CFD Sites in Malaysia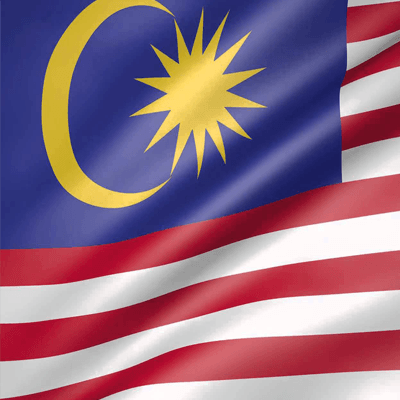 Due to the lack of restrictions in place, retail traders in Malaysia are quite heavily targeted by hundreds of offshore brokers eager to attract a new client base. While a percentage of these may be completely legitimate and genuine, there are many unsuited to the needs of Malaysian residents and the remainder are best avoided altogether. We will cover more of that later, but here are a few of the things we believe are important for any day trader.
Mobile Trading
You definitely will not spend every trading hour at your desk. Trading continues 24 hours per day for six days every week, meaning that there are going to be periods where you need to use a mobile device to continue your activities. Internet services are very good in Malaysia, so you can choose from the broker that provides the best online platform, rather than worrying if you will be able to connect to it. The majority of brokers opt for downloadable apps for Android and iOS, but a few offer a mobile-optimised trading website as an alternative, so the choice is yours.
Deals And Incentives
We always advise day traders to be wary of deals and incentives offered by brokers, particularly so those that are offered to encourage you to open an account and are promoted as 'limited time only' or 'limited availability'. These are pressure selling techniques and best avoided. Genuine brokers tend to take the approach of providing better spreads, or lower commissions across their range of assets and rewarding loyal clients with additional offers.
Diverse Asset Types
As you are legally allowed to take part in any form of trading, you are in a great position to look at brokers from the angle of the assets and derivatives they have available. For those of you who are at the start of your trading career a broker that offers a 'bit of everything' from stocks to crypto currency pairs is a good choice and a great way to enter trading. If you are more advanced, you will already know what you are looking for and seek the broker that offers the best deals for those assets.
Good Customer Support
There are always occasions when you need a question answering very quickly or may need urgent software help. Whatever the reason, having the knowledge that you can contact someone who knows what they are talking about very quickly will definitely give you peace of mind. Of course, there is far more to customer support than this. A broker that is open and provides easy access to its T&Cs as well as offering support in other ways like FAQs and plenty of help guides is the type of thing you should look for.
Broker Fees And Tax
Todays Top Traders
| | | | |
| --- | --- | --- | --- |
| Trader | Broker | Asset | Profit |
Standard broker fees, that is the amount for each trade you make, are usually presented in one of two ways, either a fixed fee per trade or a percentage commission, which will vary depending on the amount traded and the asset itself. In addition, the broker may charge fees for other services like account administration, currency exchange (to local currency), withdrawal of funds and for any extra software you opt to use, additional analytics or automated systems, for example.
Under the terms of Malaysian law, all traders are required to pay income tax on trading profits. The amount you pay will vary according to your total income in any given financial year. To comply with the law, you will need to keep accounts relating to all trading profit or loss in a format available for auditing at any time. If you are at all unsure about your ability to comply with this, then you can refer to the Bank Negara website, which has a whole section on preparing accounts for tax purposes.
Malaysian Licencing
We will start by explaining that there is no licensing process within Malaysia for investment brokers who service retail (individual) traders. There is also nothing legally stopping you as an investor from trading with any offshore broker you wish.
However, the guidelines issued by Bank Negara, which is Malaysia's main banking authority, recommend that you ensure any broker you intend to use:
Has authentic CySEC licensing
Segregates investor money from business money
Has the availability of an Islamic account
Allows you to trade in your own currency
There are very good reasons for these guidelines, which we will run through briefly. CySEC is a licensing authority based in Cyprus which is trusted across the world to regulate and monitor brokers stringently. Secondly, client funds should never be a part of a broker's own business accounts, in the event that the broker suffers a financial breakdown, your funds are retrievable. Malaysian citizens who have strong religious beliefs, but also wish to be traders can do so with an Islamic account, without compromising Shariah laws. Lastly, it is recommended that you trade in your local currency to help maintain Malaysia's financial stability and to avoid paying extra fees for currency exchange.
Even if you do ultimately decide to opt for a broker operating under another offshore jurisdiction, we strongly advise that you do some research into the licensing processes and regulation applying to it before signing up. In this way you can avoid one of two main issues traders often find out about when it is too late. Firstly, that your broker holds a license issued by a less-than-scrupulous authority, leaving you with little protection, or worse still, finding that your broker is not actually licensed at all, meaning that you have no comeback whatsoever.
We believe that Bank Negara has offered good advice for Malaysian residents, so our broker recommendations would begin by looking at those points.
How we Recommend Brokers
We believe that Bank Negara has offered good advice for Malaysian residents, so our broker recommendations would begin by looking at those points. Our reviews check that licensing is current, but also that the broker is seen to be adhering to regulations. Next, we check that it is able to offer appropriate services to its Malaysian clients and that the website can easily be accessed and used whether you are operating from a fixed or mobile device.
We review the assets and derivatives the broker has available and check that the spreads are competitive. We also like to see a selection of different account types suited to a variety of traders and the same goes for trading platforms. We also verify that the website as a whole operates smoothly and quickly, using https:// for every page and a good level of encryption where personal data is held and for financial transactions (128-bit or above).
We then review the overall feel of the broker, thinking from the perspective of you as a day trader. At this point, we are looking for plenty of helpful information, extensive FAQs and advice as to the best type of account for your experience and trading style. Last, but definitely not least, we check out the availability and competence of the customer support team. The ideal we look for is a toll-free phone number available at all times throughout the weekly trading period and an easy-to-use webform for less urgent queries. 
Our Review Rating System (More Info)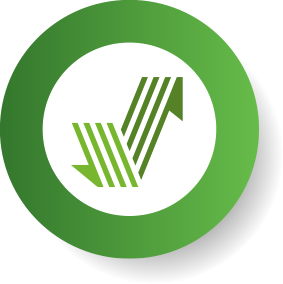 Account Types
Banking & Payouts
Bonuses & Promotions
Mobile Trading
Trade Types
Special Features
Customer Support
Expert Reviews
Meet The Author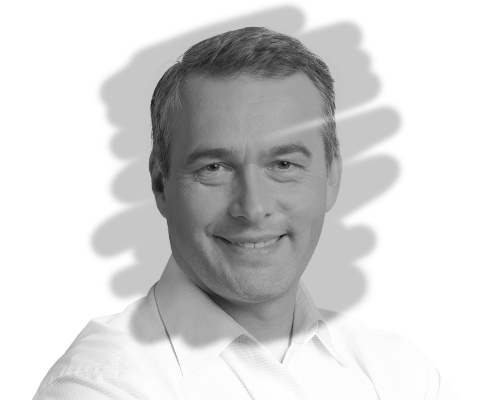 Shane McCormick
Money Manager
Shane's contributions to the site have proven incredibly popular, and he's been with us since 2014. Having a background as a Money Manager for five different brokers, three of them household names, it's clear that Shane has the substance to back up the knowledge he shares.
Related Pages
Investing News


Dec 10th, 2020 - 3:29 PM (GMT)


Dec 9th, 2020 - 4:48 PM (GMT)


Dec 9th, 2020 - 4:47 PM (GMT)