Top Rated CFD Sites
Over 160+ assets to trade now
Global, multiple Tier 1 licences
Award-winning customer support
Same-day withdrawals with no fees
Basic platforms, no extras included
Few benefits to attract the pro's
Deposit Methods




124 visited this site today
Editors Summary
There are many reasons why Pepperstone is an excellent choice for Forex traders looking for a well-rounded experience. Their customer support is good, and they offer a selection of popular platforms. There is a free demo account complete with software to try before you buy. When trading with Pepperstone, you can be confident that with their FCA and ASICS licencing and regulation that your money is in safe hands.
#2

- XM: Best Free Demo
Over 200+ assets to trade now
Faultless record with top licensing
Perfect broker for new traders
Customer support in 24 languages
Bonuses are not withdrawable
Confusing choice of platforms
Deposit Methods




74 visited this site today
Editors Summary
XM seem to have the answers to all of your questions, perhaps even the ones you haven't thought of. They are considerate of new and experienced traders and work hard to cater to every trading need. They are licensed by CySEC, MiFID (EU regulators) and the FCA (UK Financial Conduct Authority). If you are looking for an informative, safe and technically advanced broker, then this is a wise choice.
#3

- IC Markets: Best Mobile App
Over 170+ assets to trade now
Established broker, FSA and ASIC
Highly competitive 'Raw' accounts
24/7 high-end customer support
More suited for professional traders
Some mobile users report latency
Deposit Methods




41 visited this site today
Editors Summary
There is much to like about this broker. While a wise choice for the more discerning trader, due to the selection of platforms, trading charts and tools, it is suitable for all. It could be viewed as busy and harder to use for the new trader because of the amount of information available.
Risk Warning
/
Ad Disclosure
Risk Warning: The products offered by the companies listed on this website carry a high level of risk and can result in the loss of all your funds. You should never risk money that you cannot afford to lose.
Ad Disclosure: Some of the links that you will find on this website are advertisements for which we do receive financial gain for referring new customers.
CFD Sites in The USA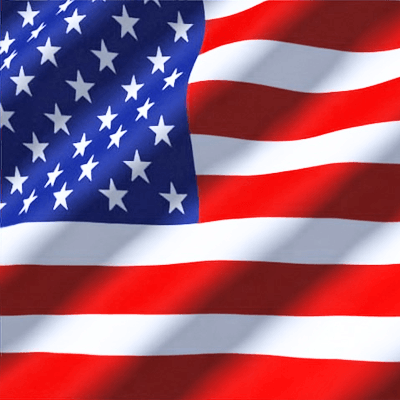 Whenever possible, it is usually best to stick to a broker that is licensed and regulated within your own country. This gives you the maximum amount of security for your investment. In the US it is the Financial Industry Regulatory Authority (FINRA) that is responsible for broker licensing and regulation. There are of course other aspects that are also of prime importance to day traders.
Mobile Trading
There are more mobile devices in the US per capita than in any other country in the world, so it almost goes without saying that virtually every broker has some form of mobile access to your account and trading platform. Phone apps are becoming increasingly popular, for both iOS and Android, but some brokers still opt for access via a specially optimised version of their website. If the ability to trade on the move is important to you, make sure that you check the broker's options.
Deals And Incentives
Brokers are constantly on the lookout for new clients, especially so in the US market, which is particularly competitive. This means that you will often see incentives and different types of bonuses on offer that may appear very tempting, but when investigated are rarely as good as they first appeared. We always suggest that you are usually best advised to opt for brokers that reward loyal clients with lower fees and better spreads, paired with top-class facilities and service.
Diverse Asset Types
There are many well-known and reliable brokers that offer a huge number of options across the range of assets preferred by day traders. Whilst this 'one size fits all' structure may suit you when you first start trading, it may be less suitable in the long run. Quantity is one thing, but if you are looking for quality, then a broker which offers more interesting derivatives, or specialises in a particular type of trading might interest you more. Either way, it is certainly something to bear in mind as you begin to make a shortlist of potential brokers.
Good Customer Support
The importance of customer support is often overlooked, after all, you are not thinking about problems you might have when you are trying to find a broker. But we feel support is more than just a department that handles problems. We always advise that you look for a broker offering transparency as well as plenty of guidance on every aspect of its services. That is not to say a toll-free number answered by a knowledgeable adviser at any time of day or night is not important too.
Broker Fees And Tax
Todays Top Traders
| | | | |
| --- | --- | --- | --- |
| Trader | Broker | Asset | Profit |
The broker who holds your trading account is going to charge you certain fees. As a minimum, there are per-trade costs, either fixed or variable depending on the account you have selected. Some brokers also charge a quarterly or annual maintenance fee and you may incur additional costs if your broker provides you with extra software, an advanced analytics program for example.
All of the fees you pay must be taken into account when you evaluate the true cost of your day trading activities. If you are a successful trader who is showing a profit, then you will also become liable to pay tax to the IRS, in one form or another.
The US tax laws are incredibly complex in relation to trading and particularly so for day traders. It is too complicated to try and explain them here because there are different taxes and rules applied to different types of assets as well as the ways they are traded. We strongly recommend that you examine your position carefully in this respect and ensure that you keep good accounts, the IRS is not an agency to take tax evasion lightly.
American Licencing
Broker Licensing and regulation is more complex in the USA than in almost any other country in the world. As well as needing to have full knowledge of your own state's regulations, there is also a series of rules you must adhere to as a day trader, without exception. There are four main bodies involved within the US licensing and regulatory processes:
SEC (Securities and Exchange Commission)
FINRA (Financial Industry Regulatory Authority)
CTFC (Commodity Futures Trading Commission)
NFA (National Futures Association)
The SEC holds a register of all licensed brokers. FINRA is responsible for issuing broker licences, in accordance with state-level requirements. All US brokers are required to attain undertake a series of exams before they can be licensed and there is also a mandatory requirement for continuing education. FINRA is also responsible for issuing day trading rules and for monitoring both brokers and investors to check conformity.
In addition, brokers offering futures, Forex and certain other over-the-counter derivatives must register with the CFTC and apply for membership of the NFA. As a day trader, you also must be aware of the requirements of the "pattern day trader" rule, which will apply to you as soon as you place four or more trades in any five day period. Brokers who service US clients are required by law to freeze your account if you do not conform to the FINRA rules in relation to day trading.
The USA offers multiple opportunities for those of you engaged or planning to be, involved in any form of day trading.
How we Recommend Brokers
We always try to find the very best brokers for the needs of any particular country, which usually means our recommendations are for 'homegrown' brokers. However, because of the constraints applied by FINRA, which require frequent traders to maintain a $25,000 balance in their trading account, we also look at offshore brokers who are able to service US clients without applying the pattern day trading rule.
This is not illegal in any way whatsoever, but it does mean that those of you who do not have sufficient capital for a US broker can trade with a suitably-licensed alternative, usually we advise you to opt for one which is regulated by the FCA or CySEC. All of our extensive reviews cover every aspect of a broker's services and performance, a list too long to include here.
Suffice to say that when we recommend a broker, you can feel safe in the knowledge that we have put it through its paces and found that it can provide a secure and reliable level of service for fixed as well as mobile device users. We also ensure that the trading platform is suited to its purpose, that there are plenty of assets to select from and all trades are executed rapidly. Lastly, we make sure that if a problem should come up at any point, the broker has an adequate customer support network in place to provide you with rapid assistance.
Our Review Rating System (More Info)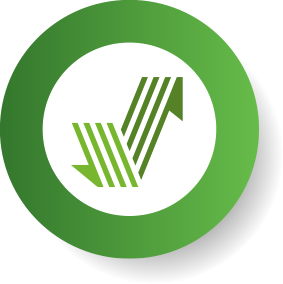 Account Types
Banking & Payouts
Bonuses & Promotions
Mobile Trading
Trade Types
Special Features
Customer Support
Expert Reviews
Frequently Asked Questions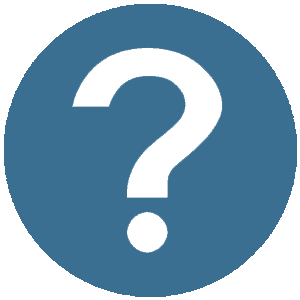 Top Rated CFD Site
Over 160+ assets to trade now
Global, multiple Tier 1 licences
Award-winning customer support
Same-day withdrawals with no fees
Basic platforms, no extras included
Few benefits to attract the pro's
Deposit Methods








118 visited this site today
Risk Warning
/
Ad Disclosure
Risk Warning: The products offered by the companies listed on this website carry a high level of risk and can result in the loss of all your funds. You should never risk money that you cannot afford to lose.
Ad Disclosure: Some of the links that you will find on this website are advertisements for which we do receive financial gain for referring new customers.
Meet The Author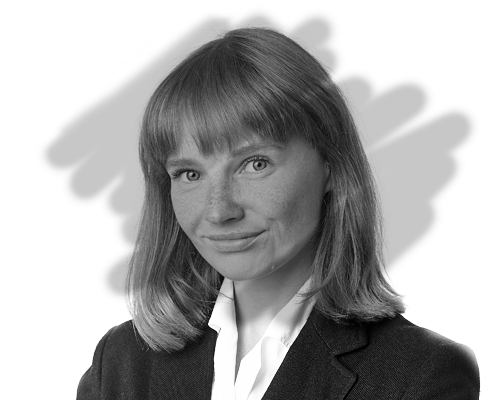 Emily Lanham
Trading Economist
Emily has written for us for 2 years, and with an education and career in economics, markets are something she understands. Working as a consultant for various financial institutions gives Emily the ability to devote a certain amount of her time to the site.
Related Pages