Top Rated CFD Sites
Over 160+ assets to trade now
Global, multiple Tier 1 licences
Award-winning customer support
Same-day withdrawals with no fees
Basic platforms, no extras included
Few benefits to attract the pro's
Deposit Methods




124 visited this site today
Editors Summary
There are many reasons why Pepperstone is an excellent choice for Forex traders looking for a well-rounded experience. Their customer support is good, and they offer a selection of popular platforms. There is a free demo account complete with software to try before you buy. When trading with Pepperstone, you can be confident that with their FCA and ASICS licencing and regulation that your money is in safe hands.
#2

- XM: Best Free Demo
Over 200+ assets to trade now
Faultless record with top licensing
Perfect broker for new traders
Customer support in 24 languages
Bonuses are not withdrawable
Confusing choice of platforms
Deposit Methods




74 visited this site today
Editors Summary
XM seem to have the answers to all of your questions, perhaps even the ones you haven't thought of. They are considerate of new and experienced traders and work hard to cater to every trading need. They are licensed by CySEC, MiFID (EU regulators) and the FCA (UK Financial Conduct Authority). If you are looking for an informative, safe and technically advanced broker, then this is a wise choice.
#3

- IC Markets: Best Mobile App
Over 170+ assets to trade now
Established broker, FSA and ASIC
Highly competitive 'Raw' accounts
24/7 high-end customer support
More suited for professional traders
Some mobile users report latency
Deposit Methods




39 visited this site today
Editors Summary
There is much to like about this broker. While a wise choice for the more discerning trader, due to the selection of platforms, trading charts and tools, it is suitable for all. It could be viewed as busy and harder to use for the new trader because of the amount of information available.
Risk Warning
/
Ad Disclosure
Risk Warning: The products offered by the companies listed on this website carry a high level of risk and can result in the loss of all your funds. You should never risk money that you cannot afford to lose.
Ad Disclosure: Some of the links that you will find on this website are advertisements for which we do receive financial gain for referring new customers.
CFD Sites in India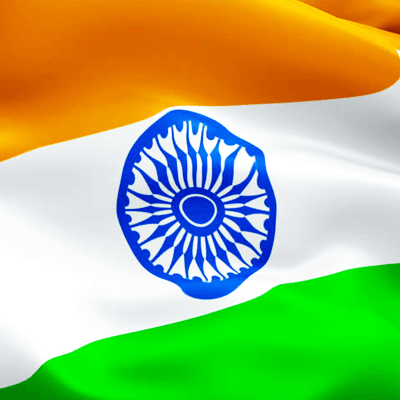 Because you will be dealing with a broker based in a different country, there are a number of things we believe you should look carefully at before signing up for an account. We appreciate that you will want to get started as soon as possible, but a little time spent now will save you more in the future:
Mobile Trading
For those of you who are operating your day trading activities around work or whilst on the move, the availability of mobile access to your trading platform will have prime importance. Almost all brokers servicing Indian clients offer some sort of service, but we recommend that you consider carefully the best option for your trading style, the type of device you use and whether you prefer a downloadable app or an optimised website.
Deals And Incentives
As we mentioned earlier, there are hundreds of brokers trying to attract the attention of potential Indian clients. One way that they do this is by offering substantial bonuses for signing up. While this may initially appear a good thing, many of these offers are made at the expense of longer-term benefits. You are advised to treat these seemingly great opportunities with some level of caution and always check the related terms and conditions before signing up for an account on the basis of a bonus or deal alone.
Diverse Asset Types
You may already have an idea of the type of asset you want to trade or a particular strategy to implement. Some brokers offer a wide-ranging selection of different assets, while others specialise in a particular type, along with its derivatives. If you are just starting out as a day trader, then a broker that has plenty of variety will most probably be a good choice for you, but for someone more experienced, there are others may give you a better deal on the more niche markets.
Good Customer Support
There is no denying the value of a broker that offers good support to clients, that is, support throughout the whole site, not just the people who man the service desks. An ideal scenario is a broker that has the majority of client's questions already answered by providing extensive FAQs, easy-to-read T&Cs and other helpful guides. Always look for a broker that offers 24-hour support during trading days, with knowledgeable staff and preferably is able to offer communication in one or more Indian language.
Broker Fees And Tax
Todays Top Traders
| | | | |
| --- | --- | --- | --- |
| Trader | Broker | Asset | Profit |
You will find that each broker has a different set of fees, or may even offer you a variety of accounts that have different structures. Generally speaking, the two most common ones are fixed trading fees or commission-based fees. Both have their purposes, which are dependent on how much you trade and your choice of assets. NB. If you are required to use an Islamic account for religious reasons, there may be a different fee structure in place.
In addition, some brokers add charges for account administration, unused accounts, currency conversion and occasionally for certain types of deposit or withdrawal method. These costs are usually made entirely transparent on the broker's site but always check the terms and conditions as well to be sure of where you stand.
All profits made from day trading in India are subject to taxes, which is based on a sliding scale system. For this reason, you must keep detailed accounts relating to your trading activity which are randomly requested by the tax authority from time to time.
Indian Licencing
As a country, India does not have its own licensing system for investment brokers. There is some regulation and monitoring of financial investment matters undertaken by the Securities and Exchange Board of India (SEBI), but this is largely at government level and does not protect you as an individual day trader. Unfortunately, this lack of protection makes India an ideal target for a number of dishonest brokers, so you need to be extra vigilant and ensure that the broker you trade with is genuinely licensed.
There are still plenty of genuine opportunities available for you to trade with an offshore broker. Many reliable brokers, who are licensed under some of the best authorities in the world, legally offer their services to Indian residents. Here is a shortlist of some which are known to apply stringent regulation to the brokers under their jurisdiction and therefore come highly recommended:
Financial Conduct Authority (FCA)
Cyprus Securities and Exchange Commission (CySEC)
Australian Securities and Investments Commission (ASIC)
Malta Financial Services Authority (MFSA)
Brokers operating under these authorities are proud to show their credentials and it should be a simple matter to check licence information on their website. Many brokers also extend their regulatory commitment by voluntarily becoming members of other financial watchdogs, such as the European Securities and Markets Authority (ESMA), for those with CySEC and MFSA licensing, this means that they also comply with regulations set out by MiFID (Markets in Financial Instruments Directive).
For many Indian residents, trading in its various forms has become an immensely popular way of increasing income.
How we Recommend Brokers
We always try to recommend brokers that are licensed in the same country as you are resident, but unfortunately, India does not operate a licensing scheme. This means selecting from a whole host of offshore brokers, which can seem a very daunting task; this is where we come in. The brokers we look at are those which are stringently licensed and able to offer a good experience to their Indian clients.
One of the things that may be of importance to you is the availability of an Islamic account that can offer you the same benefits as any other account but complies with your needs in terms of its operation. We always check that brokers offering trading accounts to Indian residents are able to provide suitable customer support to them in terms of currency, knowledge of Islamic accounts and (ideally) direct support in their own language.
If you are dealing with an offshore broker, it is also of great importance that you can also obtain secure access to all services from a mobile device as well as through the main site, so we ensure that every aspect is fully functional. We also investigate the level of assistance each broker provides, both through website information and by means of direct contact.
Our Review Rating System (More Info)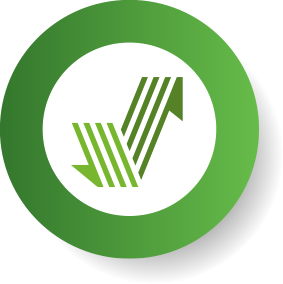 Account Types
Banking & Payouts
Bonuses & Promotions
Mobile Trading
Trade Types
Special Features
Customer Support
Expert Reviews
Frequently Asked Questions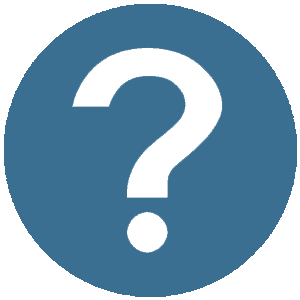 Top Rated CFD Site
Over 160+ assets to trade now
Global, multiple Tier 1 licences
Award-winning customer support
Same-day withdrawals with no fees
Basic platforms, no extras included
Few benefits to attract the pro's
Deposit Methods








118 visited this site today
Risk Warning
/
Ad Disclosure
Risk Warning: The products offered by the companies listed on this website carry a high level of risk and can result in the loss of all your funds. You should never risk money that you cannot afford to lose.
Ad Disclosure: Some of the links that you will find on this website are advertisements for which we do receive financial gain for referring new customers.
Meet The Author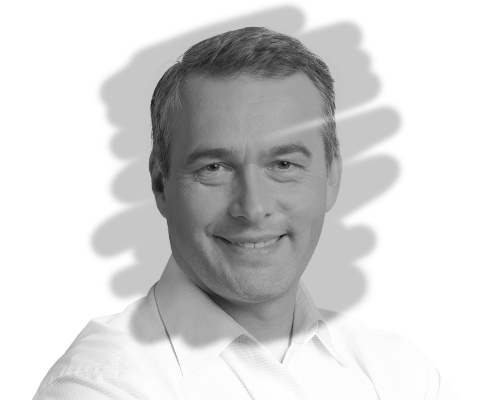 Shane McCormick
Money Manager
Shane's contributions to the site have proven incredibly popular, and he's been with us since 2014. Having a background as a Money Manager for five different brokers, three of them household names, it's clear that Shane has the substance to back up the knowledge he shares.
Related Pages