Top Rated CFD Sites
Risk Warning
/
Ad Disclosure
Risk Warning: The products offered by the companies listed on this website carry a high level of risk and can result in the loss of all your funds. You should never risk money that you cannot afford to lose.
Ad Disclosure: Some of the links that you will find on this website are advertisements for which we do receive financial gain for referring new customers.
CFD Sites in The Philippines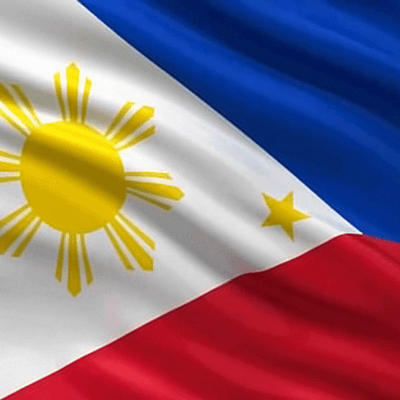 As a day trader in the Philippines, you will find that you are particularly well-serviced in terms of the regulatory control exercised over brokers by the SEC and the BSP, meaning that you can trade safely in a well-governed environment. That said, there are some other challenges you may face, so in terms of your choice of broker, it is important to take account of other factors.
Mobile Trading
The majority of brokers these days have a mobile app or optimised website so that you can access your trading account and platform on the move. You will need to have a suitable device, with an up-to-date operating system and a solid Wi-Fi connection as the modern platforms are quite resource-hungry. We do advise that you check how good the Wi-Fi is in your area as there are still parts of the Philippines where Internet coverage is sparse. On that note, an app is likely to be faster-loading and require fewer resources than an optimised website. You will also be able to use it offline when you are not trading live.
Deals And Incentives
The practice of brokers offering big bonuses to attract new clients is something that is gradually diminishing and being replaced with loyalty incentives. Choosing a broker on the basis of an initial offer is something you should consider carefully for two reasons. Firstly, although 'free' money to trade with is always tempting, it usually comes at a cost in terms of the other services the broker is providing, even if it is legitimate. Secondly, the offer may be there to cover up the fact that the broker is not correctly regulated. We strongly recommend that you select brokers which reward ongoing business, which will benefit you far more in the longer term.
Diverse Asset Types
Many Filipino day traders concentrate their effort on Forex pairs, in view of the double regulation over this product. In response, you will see that the majority of brokers offer an excellent selection of currency pairs, including minors and exotics, but potentially less of a selection for commodities, indices and stocks. If you already have experience in the world of day trading and particular preferences, then this is an area you will need to examine more closely, but for anyone just starting out, trading currency pairs is a great way to learn.
Good Customer Support
As a part of their compulsory education and the licensing processes, brokers are required to provide outline policies for customer support. Guidelines suggest that brokers engage with their clients from the point of signing up onwards using appropriate 'help' so that they feel comfortable in the trading environment. If the guidelines have been followed, you are likely to find your broker provides transparent T&Cs, together with an extensive FAQ section and educational guides. In addition, the need for multiple points of contact is clearly understood and contact details are usually easy to locate. A matter of great importance should you have an urgent matter to address.
Broker Fees And Tax
Todays Top Traders
| | | | |
| --- | --- | --- | --- |
| Trader | Broker | Asset | Profit |
You will inevitably have to pay fees to your broker for each trade that you instigate. The broker may have a structure that is fully commission-based, in which case you will pay a percentage of the trading amount, which will vary according to the asset or derivative. The other option is a fixed-fee structure, where you will pay the same amount for each trade, but at the expense of a less competitive spread.
You may incur non-trading fees for account maintenance, which are usually charged on a quarterly basis. In addition, other services such as advanced analytics or automated trading software will attract a subscription cost and you may also have to pay for the exchange to your local currency or withdrawing funds from your account. It is important to know these things and a good broker will always make them clear in the T&Cs.
As a Filipino, you are taxed on your total annual income, derived from any source and calculated on a sliding scale basis. Profits from day trading count as taxable income, so you will need to keep full accounts relating to all trading activity, regardless of whether you are trading on a full-time or part-time basis.
Filipino Licencing
Brokers operating in the Philippines are regulated by the SEC (Securities and Exchange Commission) in accordance with the laws and policies laid out by the Government of the Philippines. The SEC has jurisdiction over all financial products relevant to day trading, including CFDs, Forex and commodities. Note: Although this authority has the same name, it is not the same entity as the SEC in the United States and has no connection with it.
All matters relating to Filipino finances are also overseen by the Banko Sentral Ng Pilipinas (BSP), the central bank of the Philippines which monitors Forex brokers. This is in addition to the SEC regulations and specific to Forex trading. All brokers in the Philippines must undergo compulsory education and register in the Capital Market Professionals program, culminating in an examination to become a Securities Representative. This course of study covers many trading-related subjects including:
Valuation techniques
Market analysis
Investment portfolio techniques
Regulations
Ethics
In addition, a broker must provide documented evidence of having sufficient capital to support his own business costs and to cover the cost of all live trades at any given time. This part of the process is dealt with on an individual basis by the SEC. As you can see, a broker licensed in the Philippines is able to provide you with a safe and secure environment for trading and we highly recommend making the most of that.
The first step in our extensive broker reviews is to confirm that a broker holds the correct licensing and that his conduct under it has been exemplary.
How we Recommend Brokers
Bearing in mind the high level of regulation imposed on Philippines-based brokers by the SEC and BSP, we have no hesitation in looking at those brokers first when it comes to making recommendations for you. The first step in our extensive broker reviews is to confirm that a broker holds the correct licensing and that his conduct under it has been exemplary.
With the Internet being less than is ideal in certain areas of the Philippines, we pay particular attention to the broker's website checking that it is as functional and fast-loading as possible, as well as operating securely. The same goes for any mobile trading aspect where an app optimised for Android or iOS is the preferred option for you.
Our reviews cover the assets and derivatives the broker has available, checking that the average spreads are competitive in those markets. We like to see the availability of more than one trading platform wherever possible and unlimited access to a free demo account to test them out. Last but not least, we look for an emphasis on customer support, reviewing every aspect from the speed of trade execution right through to how quickly you can expect a response from customer support personnel.
Our Review Rating System (More Info)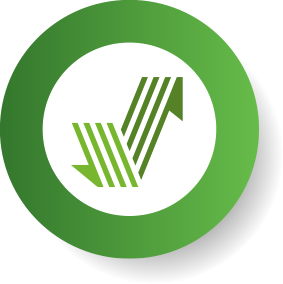 Account Types
Banking & Payouts
Bonuses & Promotions
Mobile Trading
Trade Types
Special Features
Customer Support
Expert Reviews
Meet The Author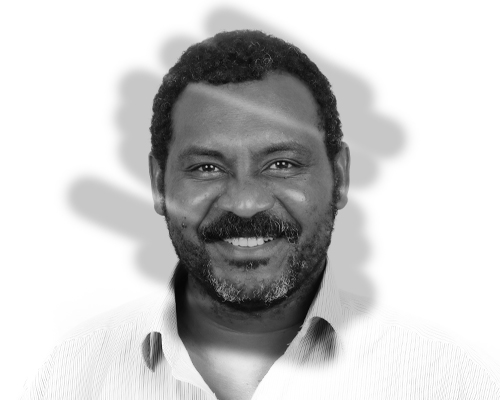 Charles Adomako
Finance Manager
Charles has worked at brokers since he finished his studies at university. Starting as a Junior Trading assistant and progressing into a Business Development we're delighted that he's been part of the team since 2015.
Related Pages
Investing News


Dec 10th, 2020 - 3:29 PM (GMT)


Dec 9th, 2020 - 4:48 PM (GMT)


Dec 9th, 2020 - 4:47 PM (GMT)